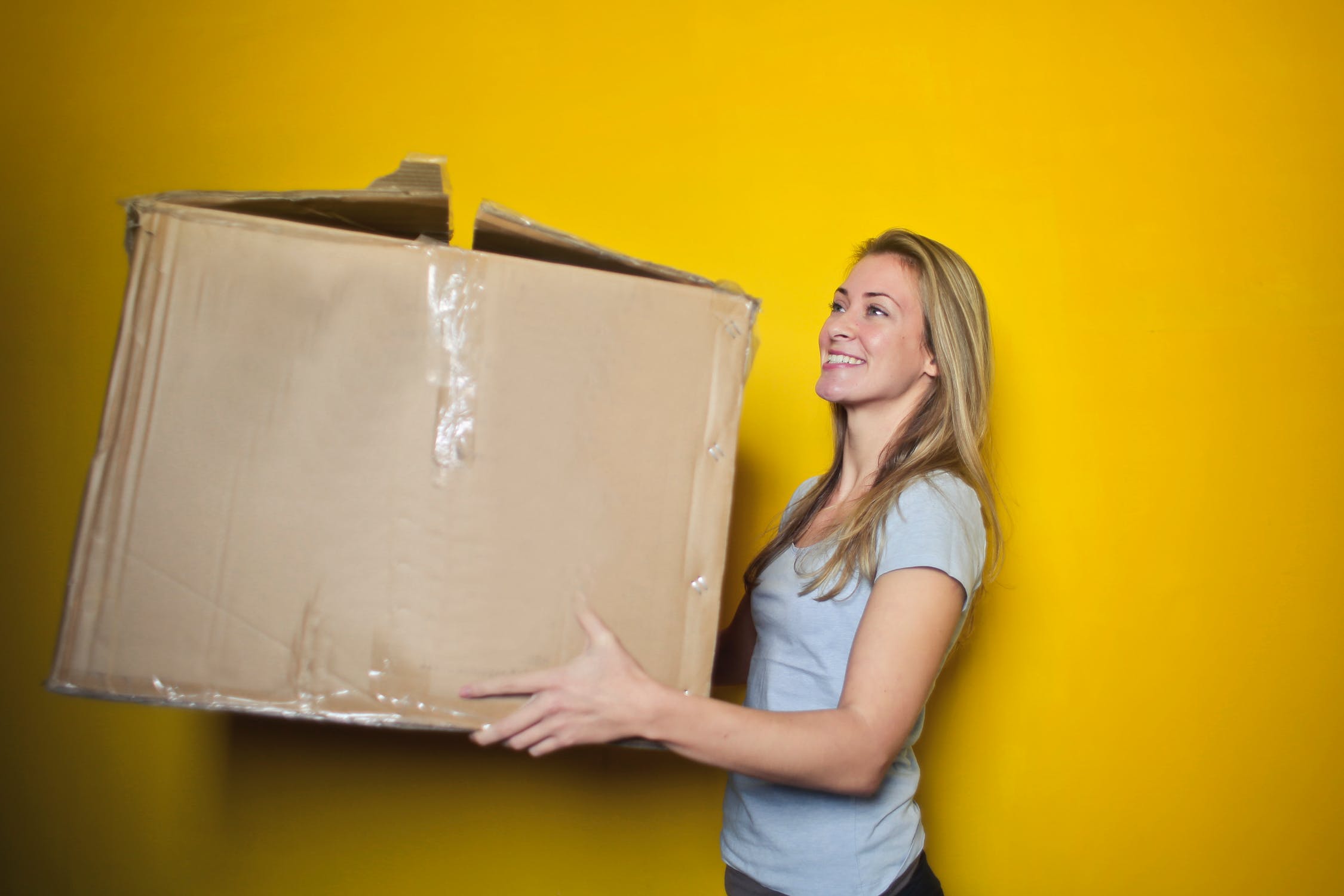 There are many reasons for making the decision to downsize. Whether you're retiring the kids have flown the nest or you want to reduce day-to-day living costs, moving from a large house to a small apartment can be difficult. To help make things easier, we've collected seven tips for thinking smart and making the transition from big to small a lot smoother.
Use Downsizing As An Excuse To Get Inspired
Downsizing can serve as motivation to unleash your inner designer. Think about how to use space more efficiently and there's no reason why you can't create a comfortable and cozy haven. From fold-down tables to window blinds that double as towel racks, these 25 design ideas for small homes provide a great source of inspiration for maximizing your small space.
Create A Floor Plan In Advance
Measure the rooms in your house, new apartment, and double check access. Then, create a floor plan for your new home, visualising where all the pieces of furniture you want to keep will be arranged. Transporting around a heavy wardrobe only to find it's too tall for the room or won't fit through the door is only going to make the move even more stressful.
Consider Your Lifestyle Needs
You're entering a new chapter in your life and will need to decide what's most important to your lifestyle moving forward. Will you need a home office? A quiet corner to sit and read? space for yoga or your favourite form of exercise? Perhaps a decent sized bathroom is non-negotiable? Either way, working out what's essential and what's not will help you find a new home that is small but special.
Change Your Spending Habits
Which of the following will bring more joy to your life: a new sofa or holiday? Our brains are hardwired to enjoy shopping, but downsizing to a small apartment means you won't have enough room to buy everything that catches your eye. Look at this an opportunity rather than a curse. You can spend all the money you save not buying stuff for your home on experiences instead, including holidays, once-in-a-lifetime adventures, and more meals out with the people you love.
Don't forget that downsizing is good for your health
If you're struggling with the idea of downsizing, learning that it's good for your physical and mental health should bring a smile to your face. A smaller space equals a simpler life. You'll no longer have to tackle that never-ending DIY list or annoying chores like mowing the lawn. With more time and less stress, you will be able to focus on a new hobby, curling up with a good book or any other activity that will give you pleasure.
Work Out What To Sell, Donate, Dump
The key to downsizing effectively is working out what you need, what might be of value to someone else, and what you need to get rid of. Auction houses are great for selling antiques and unwanted furniture, while designer clothes and electronics are in high-demand on sites like eBay. Give your stuff a new home by donating it to a charity shop. And when it comes to disposing of large amounts of waste and broken appliances, hire a dumpster for your old junk.
Go Digital
Music, movies, and books take up a lot of space in their physical form, but all three can either be digitized or streamed to free up vital space. You can transfer your favourite DVDs and CDs to digital files by using free computer programs. Although the feeling of holding a real book is all part of the experience for many people, switching to an eReader and getting digital copies of your well-thumbed favorites is an effective storage hack when moving to a smaller apartment.
So there you have it: seven tips that will make the move from a house of an apartment. Square footage might be at a premium, but with a little care, imagination and love, you can downsize intelligently while maintaining – and maybe even improving – your quality of life.