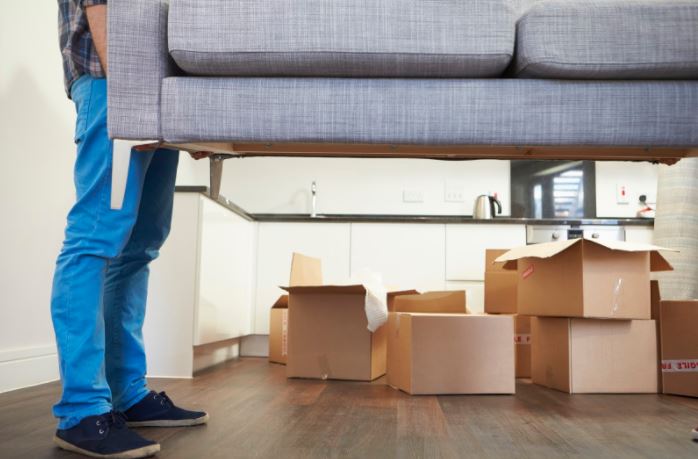 Let's face it; as necessary as moving can be, it's not something most people enjoy doing. 
If you are moving under stressful conditions like the need to downsize for financial issues. This is even more so. However, even when people are moving into the house of their dreams, the excitement of it all can often be dulled by what can be described as moving anxiety. 
Often, some moving anxiety stems from a fear of the unknown. In essence, when you feel like you have complete information on the process, you experience lower stress levels. 
If you intend on moving in 2021, here are five things to consider. 
Tip # 1: Estimate Costs Comprehensively
Whether you have just bought a new home or are moving into a new one, the costs of purchasing a home or the deposit on a new rental can be steep. The expense does not end there, however. 
People often focus on the more considerable costs like hiring a moving company and forget about smaller fees. As negligible as these might seem, they do tend to add up. 
If you do not keep an eye on these, you run the risk of messing up your finances. 
It's best advised to determine what other costs will be involved and how they fit into your budget. Here are often forgotten moving expenses to keep in mind.
Extra moving company costs if you are moving outside the state

Professional packing services

Packing supplies

Reactivating cable and Wi-Fi accounts at the new home

Professional move-out and move-in services

Extra fueling to facilitate moving

Take out before you get settled into the new house
When you outline and estimate each of these costs, you can compare them Vis a Vis your assigned moving budget. If they go above what you expect to spend, you can then identify areas you can scale down by taking up some DIY's when possible. 
Tip #2: Create a Packing Schedule
You can either hire a packing company that makes the process much easier or opt to do the packing yourself. While the latter is more involving, it helps save some cash. 
Often, the idea of having to pack up an entire house is what tends to get overwhelming for most. 
Because this is not a fun job, people tend to look at the weeks and months before moving as a long stretch of time in which they will get ample time to do the packing. 
It's not uncommon for this time to move on quickly, and before you know it, you have a few days to move out, and your stuff is still untouched. 
This is the scenario creating a packing schedule and sticking to it helps you avoid. 
Create timelines to when you want to have packed a certain percentage of your items. You can list out things that are not often used and begin with these as you zone in on everyday-use items. 
Check out this moving checklist to help you.
Tip #3: Massive Decluttering
According to statistics, 54% of Americans have overwhelming clutter in their homes. The bulk of these people have no clear plan on how to get rid of their clutter. 
Interestingly enough, you will find families packing up and moving with their clutter from one home to the next. This makes packing that more tedious and time-consuming each time. 
Decluttering your home will have multiple benefits.
The first is that you will have less to pack and move. It also lessens your need for space in your next house. 
Thirdly, decluttering before a move ensures you only ferry items you need to your new house. This makes your next living space less cluttered, cleaner, and easier to decorate and clean. 
Begin this process as soon as you are clear on your intent to move. Move from room to room and identify items to discard and those you can give away. 
If you have time, a yard sale can help you make a few dollars to help pay for the move. 
Tip #4: Be Prepared For Some Cleaning
If you are renting out or selling your old home, be prepared for some thorough cleaning. 
The same applies to the home you will be moving into if it's a rental or a second-hand home. New homes often have debris and dust, while used houses will often have pollutants and germs. 
While the previous owner might carry out some cleaning, it's always safe to do some of your own as well so that it's up to your standards. If you or members of your family suffer from allergies, cleaning yourself ensures you pay special attention to these and the cleaning products used as well.
If you are selling your home, be sure to handle any mould issues in the house.
Tip #5: Separate Essentials
As the moving date approaches, more and more of your stuff will become boxed up. It becomes incredibly frustrating to miss essential items you need daily. 
Having to reopen packed boxes to find them can get tedious and frustrating as well. 
For this reason, consider having labelled boxes with the essential items you expect to use up until the last day in your old house. 
Similarly, you will not be fully unpacked or settled for at least a couple of days once you move. This is especially the case when you decide to do the packing and unpacking by yourself. 
Again, there are items you will need to use even before you come fully settled. 
Think hygiene essentials like toothbrushes, toilet rolls, and so on. 
You will also need to figure out your meal plan for the last few days of moving and for the first few days after you have moved. Take out is always a convenient plan if this is the best option for your family, research eateries with takeout or home delivery options near your new home.
Final Say
While the moving process carries a level of uncertainty, planning ahead can minimize these and make the process much simpler to manage. 
If you are looking to move soon, ensure to begin planning and creating a moving plan from as early on as possible. 
Ref number: THSI-2247