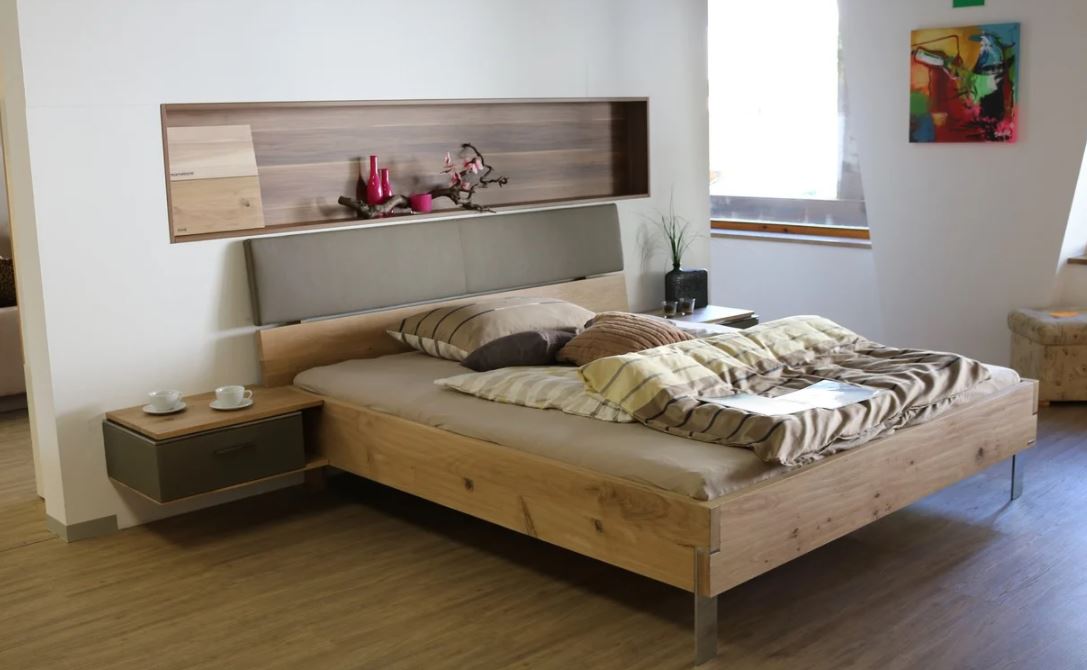 When moving into a new apartment, there are lots of things to think about. From the furniture to the curtains, decorations and even the bedding, you need to bring everything together to make the house feel like a home. The one thing many people forget about is the mattress. They mistakenly think they can deal with the mattress when everything else is in order. However, thinking about it like this isn't the best way to go about it, because your bedroom and your mattress are both important and they dictate the quality of our lives in many different ways. But how do you go about choosing the right mattress for your new apartment?
Size Matters
The size of the mattress you get matters in more ways than you can imagine. Of course, you need a mattress large enough to accommodate both you and your partner, but there are other things to think about. The first one is the amount of space you have in the apartment. A good rule is to have a mattress that leaves about 3 feet of space on all sides you will need to access. This is so that you can get into and out of bed comfortably and also have enough space to make the bed.
Pushing the bed and mattress against a wall can seem like a good idea so that you can save some space, but remember if you have a partner, one of you will have to get into and out of bed at the foot of the bed or jump over the other person.
In addition, make sure the bed frame fits the mattress as closely as possible to minimise the amount of space your bed takes.
Next, you have to think about how the mattress will get into the apartment. The mattress might have to be taken up a stairwell and through several doors, before it gets to your bedroom. Ensure it can fit and pass through all these spaces to avoid returns and exchanges.
Mattress Types
Over the years, different mattress brands have come to the market and each of their manufacturers claims that they offer different benefits. Defining what getting the best mattress means for everyone is difficult, so we are going to look at different types of mattresses to ensure you are better informed.
Innerspring mattresses used to be popular, but they have since been overtaken by hybrid and memory foam mattresses. These use metal springs to provide inner support. The number of the coils and how they are distributed determine the mattress's comfort and durability, so check those out before making a decision.
Memory foam mattresses have become very popular due to the support they offer to different types of sleepers. It conforms to your body's contours to ensure that no matter how you sleep, you will always be comfortable. Memory foam mattresses usually have several layers of foam to prevent sagging which necessitates turning the mattress routinely.
Gel mattresses have gel added to a foam mattress. Although they are quite comfortable, they feel slightly different than memory foam mattresses, so you might have to test before you buy.
Latex mattresses substitute memory foam for latex foam. Latex materials pride themselves on being made from natural materials rather than synthetic materials. Their main advantage is that they offer different levels of firmness to accommodate different weights and types of sleepers.
Although the above is an overview of the types available, it is always important to read actual reviews before making the final decision. It is also important to gather information from different sources such this mattress brands comparison site. This comparison is done using their knowledge in the industry as well as looking at the mattress specs and customer reviews so you know what customers are saying about the mattress which helps you make the best decision. The Mattress Guide, in addition, to helping you choose the best mattress, has reviews of other bedroom accessories you will need for your new mattress including pillows, pillowcases, duvets and mattress covers.
Making Your Mattress Work for Your Apartment
While a mattress is primarily used at night, it can be a great centrepiece when it is not in use. Placing it at the centre of your bedroom can make space feel bigger while using a mattress without a bed can make the bedroom feel taller than it actually is. Also, using different pillows, duvets and other decors can turn the mattress into a beautiful piece when you are not using it.
Finally, a mattress can provide extra space if you are moving into a smaller apartment. The bed you choose to support your mattress can have in-built storage for different types of belongings, or it can be stowed away inside a wall to give you more space if you do not have a lot of it in the apartment. The good news is that you are only limited by your creativity here.
Choosing the right mattress for your new apartment does not have to be difficult. Just ensure the mattress can fit in your bedroom, is not too large to make transportation a problem, and that it is the right type so you have the proper support for a good night's sleep.
Ref number: THSI-1958