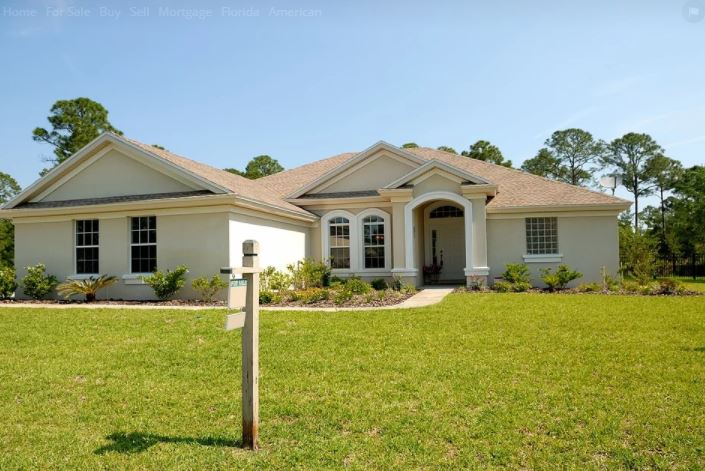 Selling your home is unsurprising, a time-consuming and overwhelming experience. It can also be emotionally challenging for some, especially for those who have never sold a house before.
Finding a good estate agent, organising views, as well as sprucing up the property with a fresh coat of paint, a deep clean and tidying the garden are just a handful of factors that need to be considered when selling a property.
However, one of the most crucial factors is paperwork. When planning or selling a property, there will be numerous documents that need to be completed and on hand. There are some relatively straightforward documents, whilst others can be slightly more complex.
If you are looking to sell your house quickly and at a good price, it is highly recommended that you have all of the paperwork you will need on hand and ready to provide. You may encounter some buyers who are willing to walk away from a deal or delay the process if you are not prepared.
When looking to sell your home, here are the documents you will need to have on hand to ensure a smoother transition process.
ID and Proof Of Address
Solicitors will need to see a photo ID such as a driving licence or passport, as well as proof of address, such as a utility bill or a recent bank statement. Additionally, if your mortgage is in two names, then you both will need to show proof of identity.
Property Title Deeds
The property title deeds are paper documents that show the chain of ownership for the land and property you wish to sell. It can include conveyances, contracts for sale, mortgages and leases as well as wills.
If you are unable to find them, you will be able to obtain a copy from the solicitor you used when you initially applied for a mortgage or when you bought the house.
For properties that have not been sold since 1986, the Land Registry will unlikely have a copy (unless you voluntarily registered it). In these cases, you will have to find the deeds from your side, or there might be with your mortgage provider, or even with a solicitor. Regardless, this should be something you query about as soon as possible.
Despite thoroughly searching, if you are still unable to locate the deeds, you will have to apply for a 'Title Absolute' from the Land Registry. Applying for a Title Absolute means that you have to prove that you are the legal owner of your home and that you have a right to the freehold and the structures on the property. This will include proving that you have owned the property for an unbroken period of 15 years. However, if you are unable to prove this, you will want to contact the Land Registry sooner rather than later for help on the next steps of the process.
A Title Absolute requires a significant amount of time and admin to sort. To avoid delays further down the line and loss of interest from potential buyers, you will want to apply for it well in advance of you selling your property.
Management Information Pack
Having a management information pack is crucial when it comes to selling your property quickly. This is because it contains all of the vital information that could help to sway the buyer's decision on whether to purchase your house, especially those teetering on the fence.
Energy Performance Certificate
Sellers must provide buyers with an Energy Performance Certificate for the property. It is a legal requirement for every home in the UK to inform potential buyers on how energy efficient the property is to run. An Energy Performance Certificate provides a marking on the energy performance of the property from A, which is very efficient with the cheapest energy bills, through to G, least efficient with the highest bills.
Electrical Certificate
When selling a property, you will need to have all certificates on hand regarding electrical work around the house. For example, if you have had any rewiring or electrical replacements done to your house.
An Electrical Certificate, or Electrical Installation Condition Report (EICR), is what you will be given by a qualified electrician following an inspection of all the wiring within your property. You can pass this electrical certificate or EICR over to the new homeowner for their records.
Documents For A Replacement Boiler
If you or a previous owner has replaced the boiler in the house, documentation will need to be ready for the new homeowner. For instance, be sure to provide the new homeowner with the gas safe certificate or CORGI. Like with all service records, buyers may request having an up to date service take place if you are unable to provide them with the required records.
Building Work
If you had an extension or if you altered something to add value to the property before selling, you will need to ensure that you have the proof available that the legal process was adhered to. For example, you may have to prove that you acquired building regulation approval and also planning permission before the renovations on your home took place.
Not all refurbishments require permission, such as repairs, maintenance or minor improvements to windows or doors. You also do not need permission if you are placing them either. However, it is vital to be in the know from the offset in the process of selling your home to prevent delayed sales later down the line.
Ensuring that all the paperwork required is readily available and up-to-date early on in the process, is one of the best things to do when looking to sell your home. It means that you are more likely to sell your home quicker, than if you were trying to organise the paperwork as and when potential buyers visit. This is one less thing to stress about, and you can focus on other tasks such as moving into your new home.
Ref number: THSI-2315