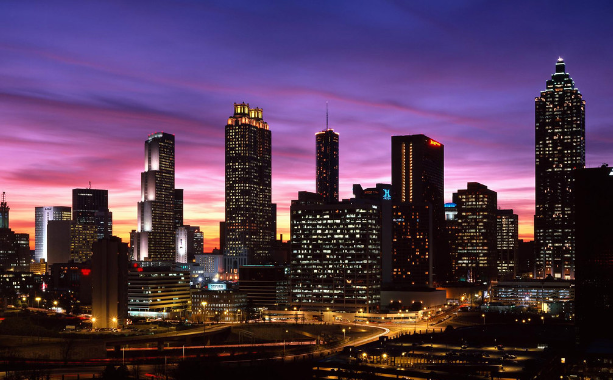 Atlanta, the bustling capital of Georgia, has been a cultural and historical landmark since 1837. Nicknames you may have heard include "A-Town," "Dogwood City," and "The Big Peach." The U.S. Census Bureau estimates a population of 498,044, and the city contains around 189,343 homes. Boasting popular attractions such as Centennial Olympic Park, Martin Luther King Jr. Center, and Six Flags – in addition to gorgeous parks, natural preserves, and historical landmarks – this exciting city will certainly keep you on your feet. 
However, deciding whether to relocate you and your family to Atlanta is no easy task. Fortunately, the following steps will break it down for you.
Atlanta Transportation Guide
Driving a car is your first and most convenient transportation option in Atlanta. However, be prepared for heavy traffic, slowing down on Interstate 285 in the rain, and navigating around drivers who don't use blinkers (a common habit in the city). 
If you prefer to use public transportation, you can take the Metropolitan Atlanta Rapid Transit Authority (MARTA). This service transports over 400,000 passengers daily between the City of Atlanta and Fulton/DeKalb counties. For quick and hassle-free rides, you can purchase a Breeze Card at any of the MARTA stations or online.
For domestic or international travel, Atlanta has you covered with the Hartsfield-Jackson Atlanta International Airport (ATL) – known as the "World's Busiest Airport" since 1998. For smaller airport options, you can check out DeKalb-Peachtree Airport (PDK) or Fulton County Airport-Brown Field (FTY). 
Atlanta Neighborhood Guide
When deciding on the ideal Atlanta neighborhood for you, the two most important considerations are location and lifestyle. If you want an area where everything is in walking distance, consider neighborhoods such as Midtown, Inman Park, Old Fourth Ward, and Centennial Hill. (For a full list, visit RedFin.) If you prefer a more relaxed and quiet vibe, you may want to explore Atlanta's suburbs. Some of the most highly rated suburbs in Atlanta include Decatur, Johns Creek, Alpharetta, Berkeley Lake, and Suwanee (to see more options, visit Niche.com). Although the suburbs are outside the Atlanta city limits, they can still be accessed by car or public transit.
Atlanta School Guide
Among the most highly-rated public schools in Atlanta are Lin Elementary School, Jackson Elementary School, Pace Academy, The Lovett School, and The Galloway School. For higher-education institutions in Atlanta, you may want to consider Emory University, Spelman College, or Georgia State University. 
Things To Do in Atlanta
Atlanta is home to a variety of stunning, fun, and exhilarating attractions and natural areas. Unique places you might want to explore include the World of Coca-Cola in downtown Atlanta, the Heist Escape Room, and the Fox Theatre. Atlanta is also rich in historical landmarks and attractions, such as the Center for Civil and Human Rights and the Atlanta History Center. Natural areas are also abundant, including the Cascade Springs Nature Preserve, the Morningside Nature Preserve, and the Blue Heron Nature Preserve. Finally, for excellent cuisine options, check out Staplehouse, Atlas Restaurant, or Cape Dutch.