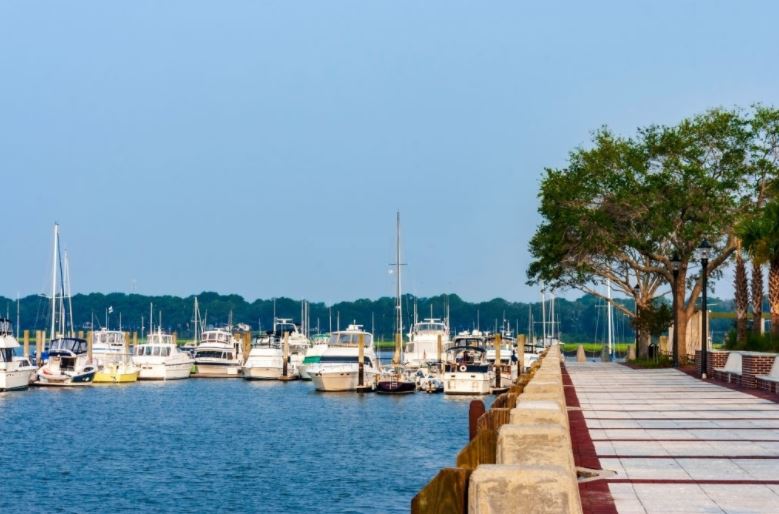 Moving to a new state is always painful. You have to leave your friends and family, and everything known and familiar to you, behind. However, moving somewhere fun and exciting always softens the blow.
If you are moving to South Carolina, you are in for a sunny treat. People in the palmetto state know how to have fun, giving you a loving, hospitable environment to start fresh. Here are fifteen cool facts you must know before moving to palmetto state.
The Low House Prices
If you are moving to South Carolina, you will find houses at a low price. Depending on the area you are moving to, you can even find places for as low as $163,134, the median house price of the state.
House prices are higher in Myrtle Beach, Charleston, Mount Pleasant, compared to the capital, Columbia. The general rule is that the closer you live to the beach, the costlier the houses will be.
Want to live in the Idyll fishing village of Murrells Inlet, about ten miles away from Myrtle Beach? Be a part of history, find Murrells Inlet homes for sale.
The Beach Life
South Carolinians are all about the water and live the beach life all year round. Whether it's saltwater or sweet water, you will find them wet 24/7. Whether it's swimming or a fun time at the beach, you better prepare for the beach life.
You will find water bodies everywhere in South Carolina and the fun is not limited to the beach. You can go kayaking, jet-skiing, parasailing, and play other water sports, or try fishing in the many lakes and creeks. There are also tones of swimming pools available if you are up for a swim.
The Signature Foods
South Carolina has many signature mouthwatering delicious food to choose from. From the fried hush puppies or okras to steaming stews and grits, you'll find something that satisfies every taste palette.
Their delicious barbecues are dominantly pork and have their signature "Carolina Gold" yellow sauce that tantalizes your taste buds.
The Seafood
Yes, seafood gets it's own separate section because South Carolinian seafood is mind-blowing delicious. Once you move there, you are certain to get invited to an oyster roast, a gathering dedicated to eating delicious roasted oysters!
You will find a variety of seafood soups and stews all across the country, the most famous item being the creamy "She-Crab" soup. The entire state is obsessed with its blue crab, and you will find it in numerous recipes such as crab cakes or barbecues.
The Hot Sauce
Did you know that the hottest hybrid chilli came out of South Carolina? Carolina Reaper is the hottest chillis on earth and even holds the Guinness record for it!
No wonder the hot sauce is a South Carolinian staple condiment and can be found everywhere. You will find there are many local varieties, but be careful not to overdo the spicy.
The Sweet Teas
There is nothing quite like a glass of icy, sweet tea under the scorching southern sun. Sweet tea is not just a beverage, it is an ingrained part of their culture.
Don't move to South Carolina, if you don't like tea. The hospitable South Carolinians love their teas and you will be served tea everywhere.
The Southern Hospitality
Served with their ice tea, their hospitality is sweet and heartwarming. You will always hear them say 'Please' and 'Thank You'. When you move there, you will find them warm and respectful. Their niceties even make e conversation with strangers pleasant!
The Tourist Attractions
Tourists love South Carolina. It is where you vacation to chase away the chills if you live in the colder parts of the US. There are many tourist spots available, including beaches, plantations, national parks, historic regions, etc. The various charms of the state are just waiting to be explored.
The National Parks
If you love vibing with nature, you will love living in South Carolina. Its warm, hot climate makes the place heaven for vegetation. South Carolina boasts about seven national parks, filled with dense natural beauty. Get ready to fill your weekends with camping trips, hiking, climbing, and so on.
The Wild Life
The national parks mentioned above are teeming with wildlife. South Carolina climate is a safe haven for versatile wildlife. If you love bird watching, you can find hundreds of species of birds. Let's not forget, their alligators, coyote, turtles and so many more.
The Hammocks & Rocking Chairs
People love outdoor relaxations in South Carolina. You will find many backyards with people napping in hammocks or rocking chairs on their porches.
Once you move to palmetto state, don't shy away from spending on these two. You will want to spend your summers napping under a shaded hammock or sipping tea outdoor on your rocking chair.
The Fireworks
Fireworks are extremely common in South Carolina. Whatever the occasion, don't be surprised if you find the people whipping out fireworks. You will find that even children are not afraid to light fireworks. Every fourth of July becomes a delight, with each house holding its private show.
The Sports
You will find that people enjoy golf in South Carolina. People don't simply follow this sport, they love to play it too. You will find that acres of land are occupied golf courses. You will also find many mini-golf courses, which is a highly common pastime.
If you love college football, you will be fascinated by the historic rivalry between the Clemson Tigers and the South Carolina Gamecocks. Everyone in the state supports one team or the other, with no exceptions. You won't be able to avoid getting dragged into this rivalry!
The Carolina Shag
Get groovy, South Carolinian style! If you love dancing, you would love their very own Carolina Shag. You will find that most people love this particular style and are more than willing to teach you. It is fun and easy, so be open to learning the Carolina Shag with you hope to fit in.
The Palmetto
The Palmetto tree is the reason why the state got its name! You will find it everywhere and you will understand why the locals love it. Nothing says South Carolina like a horizon dotted with swaying palmetto trees. You will find palmetto signs and symbols incorporated everywhere!
Bottomline
You will love South Carolina, with its gorgeous beaches and delicious food. The people are warm and friendly, which is one of the many charms of the palmetto state.
Ref number: THSI-1959
Ref number: THSI-2312