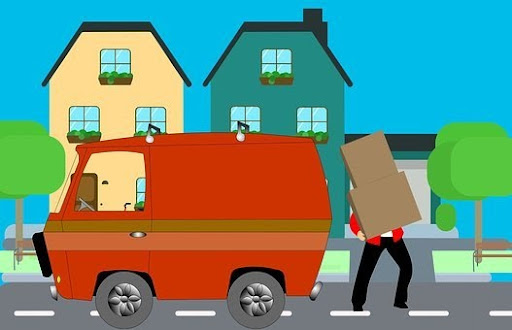 Moving home is an inevitable part of life. Whether it's because you are buying a new house, getting married, or even downsizing due to retirement, there will come a time when you have to move your belongings from one location to another. Going through this process can be very stressful, especially if you have never gone through it before. Here are some things you can do to ensure the move goes smoothly.
Contact Moving Services
Moving to a new home can appear stressful. If you're moving within the same town, you can use reliable moving services to help ease things. It's not much more expensive to hire reliable moving services for local moves rather than trying to make several trips yourself over a few days by renting a truck or leasing someone else. Sometimes moving services will even offer deals if your furniture is too heavy or bulky to fit in their trucks.
With reliable moving services on your side, this move doesn't have to be hard at all since they do most of the work for you. All you have to worry about is getting everything packed into boxes that are appropriate for your new place and then unpacking them when they arrive. The rest will be pretty simple as long as reliable moving services can easily find a way to load and unload your items.
Plan Ahead
Once you have decided it's time for a change, plan and think about your needs once in your new home. Make sure you know how much space will work with, and stick to this if possible. This way, you won't end up with too much unnecessary stuff that you will never use.
Think about the type of your new home and furniture you intend to buy. Remember that you aren't limited to the space available in-house, so this should allow for some creativity. Once you have figured out what will fit into your new home, start figuring out where things should go. This way, you will minimise moving time and won't waste your money on unnecessary items by forgetting why they were bought in the first place.
Pack Frequently Used Items First
Make sure that all the important stuff is packed before other items. It's also a good idea to pack whatever can be done at the last minute. First, this ensures their safety and minimises any damage while being moved. Things like plates should all be unpacked separately if they get chipped in the process. 
At least you will have a few replacements instead of being forced to throw them all away if this happens. Ensure that when you're packing things up, you ensure the items are against damages. If it's not irreplaceable, double-check with your moving company before transporting anything to make sure they can be covered in case of any accidents.
Pack An Emergency Preparedness Kit
You never know what might happen during your move, so try to pack an emergency preparedness kit with at least a few days worth of food and water. This could be very important if the flight isn't direct or any other problems cause delays in getting packed up and moved into the new house on time. You should think about taking along with washcloths, towels, soap, toothpaste, etc.
Depending on who is packing, you can make sure you take anything else needed to get your new home ready. Think about the weather at both locations before deciding what to pack and wear while moving day is underway. Make sure everyone, including yourself, has comfortable shoes, too, cause it will be hard to move stuff around if there are issues like blisters or back pain.
Moving Right After Closing Of The Sale Of Your House
This is one of those times where it doesn't pay to procrastinate your move. If you start packing and loading your things into a truck on day one and leave on day 2, there won't be anybody at the new house to accept delivery on that day, and you'll have to spend another night in a hotel or with friends instead of enjoying your new place.
Avoid this by ensuring that your closing date happens no later than ten days before the moving date. This allows plenty of room for error, such as underestimating the time needed or delays caused by weather or traffic accidents. You can also avoid paying for two days of the hotel by making sure you start the move when your old home gets closed. This way, the moving crew will have everything unloaded and put into your new home well before you even get there.
Wrap All Items You Want To Come Out Intact
This is especially important for breakable items like plates and glasses. Make sure to use paper or bubble covers when packing them. This will reduce the risk of breaking things if they fall during transport by limiting their movement inside the box you pack them in. If you don't want an item to come out broken, make sure it's wrapped up tight before placing it in a box.
Although moving might be an exciting experience, it can also be tiring. Make sure you have enough reliable people to help you move so they can relieve some tension from your shoulders. However, don't forget to pay them for their hard work because if things go wrong, you are the one who will suffer most of all. Keep these tips in mind when moving and save yourself some time and money while at the same time knowing that everything made it to its new place safe and sound.
Ref : THSI-2561 / ZD. 23086 ; THSI-2712 / ZD.24273