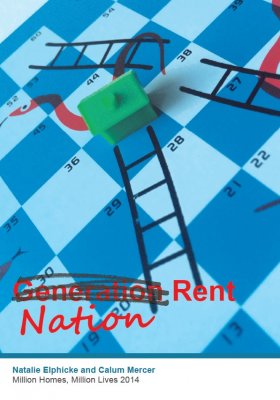 The problem with looking for a home to buy is that sometimes it seems there aren't enough houses to go around. There could be more homes out there… say, about 18,500. According to a Think-Tank, that is the number of homes that should have been built since 2009.
Million Homes Million Lives has made a report stating that housing associations have spent too much money – £2.4 billion to be precise – on commercial activity, when they could have been building more homes. The Think-Tank worries that the associations have been blinded by the profits they are making, which have increased from £203 million to £1.93 billion over the past four years. Operating costs, however, have increased by a mere 11 percent.
Co-founder and chairman of Million Homes Million Lives, Natalie Elphicke, wants housing associations to put up a "residents first" approach, and believes that they should not be more commercially active than socially active, especially when it increases the rent for tenants.
Million Homes Million Lives published a report in March called Nation Rent, and it explains that if housing conditions continue as they are currently, commercial landlords will dominate the market, and that there will be more renters than home-owners in the not-too-distant future. The Think-Tank has also provided a 'Million Homes Tool-kit', which is meant to help the development of property portfolios and to meet the challenges created by the changing housing market.
Another report, called A Better Deal for Nation Rent, was published on the 17th August. The report tries to answer questions people had after reading Nation Rent, explaining how housing associations are profitable and the problems with renting, pointing out that over 80% of British people want to own their own home. It also puts forth a method to determine value for money, called the Three Pillars of Social Value; Business Value, Social Housing Value and Social Opportunity Value. The report then lists questions housing associations should be asking in order to provide better services.
The Million Homes Million Lives' website, which includes other articles about housing and market rent, can be found here.
by Gareth Barsby