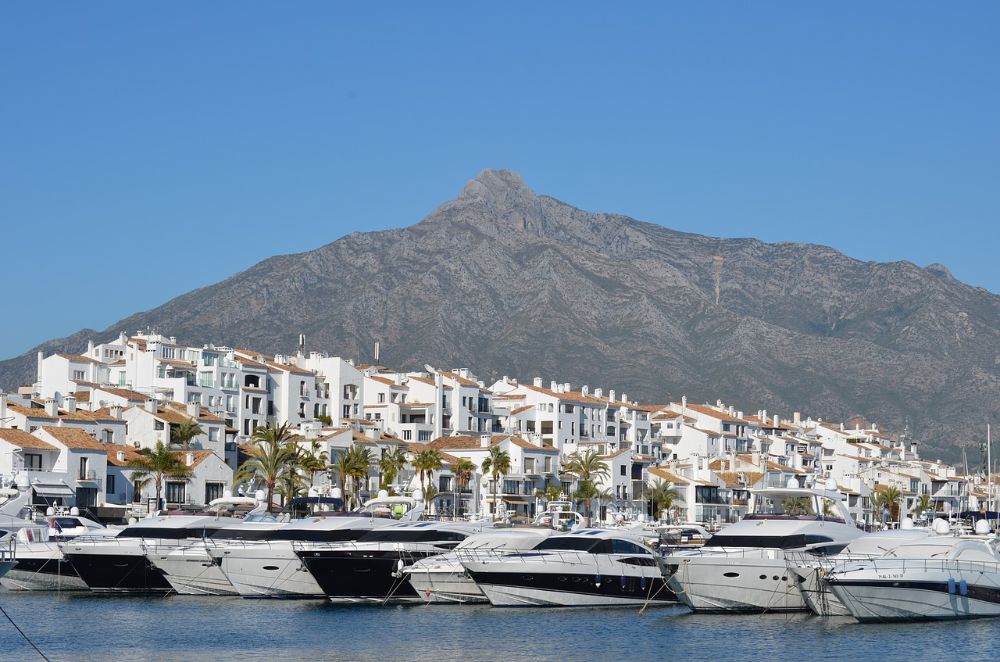 Introduction 
If you're considering purchasing a new apartment in Marbella, you're certainly not alone. In recent years, this Spanish coastal town has become increasingly popular with international buyers, and it's easy to see why. 
From its stunning Mediterranean coastline to its world-class amenities, there's no shortage of reasons to fall in love with Marbella. Apartments in Estepona are highly sought-after due to the city's desirable location and amenities. Atalaya Emotion is a good example of a property in Estepona.
Let's take a closer look at Marbella and some factors that make this town such a desirable place to live.
Why Marbella is a Desirable Location
Marbella, Spain, is a beautiful coastal city with much to offer residents. The weather is mild and sunny year-round, making it a great place to live for those who love the outdoors. 
There are plenty of activities to enjoy in Marbella, from hiking and biking to swimming and sunbathing. The city is also home to many excellent restaurants, cafes, shopping, and nightlife. 
The Weather is Ideal
One of the things that make Marbella so appealing is its climate. Situated on the southern coast of Spain, Marbella enjoys warm weather all year round, with average temperatures of 21 degrees Celsius in the winter and 29 degrees Celsius in the summer. It makes it an ideal location for sun-seekers and those who enjoy spending time outdoors.
In addition, Marbella is known for its low rainfall levels, averaging just over 500mm per year. This means you can enjoy all the town offers without worrying about bad weather ruining your plans.
There's Something for Everyone
Whether you're a foodie, a shopaholic, or an avid golfer, Marbella has something to offer everyone. The town is home to numerous Michelin-starred restaurants, high-end boutiques, and designer shops. There are also multiple golf courses within easy driving distance, making it a haven for golf enthusiasts from all over Europe.
In addition, Marbella is just a short drive away from some of Spain's most popular tourist destinations, including Sevilla, Córdoba, and Granada. This makes exploring all that Andalusia offers quickly without spending hours on the road.
It's No Wonder It's So Popular!
With its perfect weather, diverse activities, and proximity to other great Spanish cities, it's no wonder that new apartments in Marbella are in high demand. So if you're considering purchasing an apartment in this vibrant town, now is the time to act!
A Fair & Beneficial Investment
Marbella is one of Spain's most popular tourist destinations, which means there is high demand for holiday rentals all year round. This makes it a great place to invest in a buy-to-let property. For many reasons, buying an apartment in Marbella is a fair and beneficial investment.
Not only will you be able to generate a healthy return on your investment, but you'll also get to enjoy your piece of paradise in the sun whenever you want.
Moreover, Marbella is an up-and-coming city with lots to offer residents. From its stunning beaches and world-class golf courses to its vibrant nightlife and excellent restaurants, there's something for everyone in Marbella.
The New Developments: What They Offer & Why They're Popular
With a stunning location on the Costa del Sol, Marbella is one of Spain's most popular tourist destinations. But it's not just tourists who are flocking to the city – there has been a surge in demand for property in Marbella in recent years, with buyers from all over the world looking to snap up a piece of this Mediterranean paradise.
There are several reasons why Marbella is so popular with property buyers. First is the climate – thanks to its southerly location, Marbella enjoys year-round sunshine and mild temperatures. Secondly, there is the lifestyle on offer – from the city's chic marinas and designer shops to its world-class golf courses and beaches, Marbella offers something for everyone.
Who's Buying: Local vs International Buyers?
Marbella is a world-renowned resort town in southern Spain that has been attracting buyers from all over the globe for years. But who is buying Marbella apartments? Are they local buyers or international buyers?
According to a recent Spanish real estate company report, local buyers are increasingly interested in purchasing apartments in Marbella. As a result, locals accounted for 30% of all apartment sales in Marbella last year. This is up from just 10% five years ago.
So why are more and more locals buying apartments in Marbella? The answer seems to be twofold. First, there is an increase in the number of people relocating to Marbella from other parts of Spain. Second, many locals invest in second homes in Marbella to secure their future finances.
FAQs
How is the property market in Marbella?
Marbella's property market is booming, with many new developments all over the area. This has increased demand for apartments, especially from foreign buyers looking for a holiday home or investment property.
Prices for apartments in Marbella have risen steadily over the past few years and are now at record levels. This is good news for those who already own property here, but it makes it more difficult for first-time buyers to climb the ladder.
There are still some great deals to be had, so if you're considering buying an apartment in Marbella, then now is an excellent time to start your search. With careful research and a bit of luck, you should be able to find the perfect place to call home.
What is the most excellent part of Marbella?
It is known for its beautiful beaches, luxury hotels, and exclusive nightclubs. However, there is more to Marbella than just its nightlife. The city also offers a variety of cultural attractions, shopping opportunities, and outdoor activities.
One of the most excellent parts of Marbella is its location. The city is situated on the Costa del Sol, a Mediterranean climate. This makes Marbella an ideal destination for those who want to enjoy sunny weather all year round. In addition, the city offers stunning views of the Mediterranean Sea.
Another nice thing about Marbella is that it is a very safe place to visit. The crime rate in Marbella is meager, and tourists can feel confident walking around the city at night.
Where do the celebs go in Marbella?
For celebrities looking to escape the hustle and bustle of Hollywood, Marbella is the perfect place to relax and enjoy some well-deserved R&R. With its stunning beaches, luxury hotels, resorts, and exclusive restaurants and clubs, Marbella has everything a celebrity could want.
Some of the most popular places for celebrities in Marbella are the Puerto Banus marina, where they can be seen strolling along the promenade or enjoying a meal at one of the many chic restaurants; La Cabane Beach Club, where they can soak up the sun and enjoy some refreshing cocktails; and Nikki Beach Club, where they can party the night away.
So if you're ever wondering where your favourite celebs spend their vacation days, chances are they're in beautiful Marbella.
Wrap Up
The new apartments in Marbella are a hot commodity! With the great location and the amenities offered, people are no wonder lining up to get their hands on one.  
Ref: 3014.26538