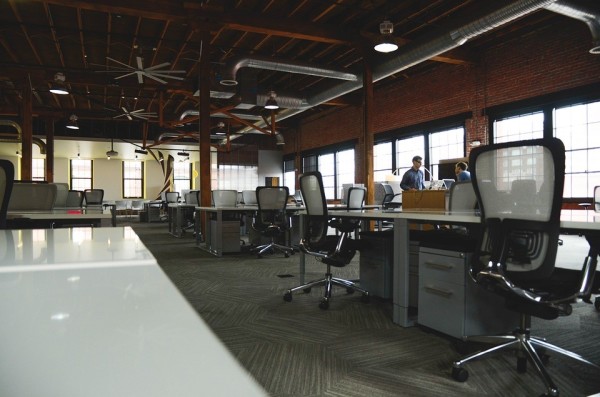 One of the main issues that growing businesses must address is the ability to encounter a flexible workspace without sacrificing the quality of their output or the comfort of their employees. Indeed, this trend seems to be picking up the pace and it certainly shows no signs of slowing down. According to a recent survey, the market for on-demand environments has grown by an astonishing 18 percent within the past year. This essentially signifies that these environments comprise no less than one-third of all currently available spaces. What has caused such a noticeable paradigm shift and perhaps more importantly, how is the market reflecting these changes?
Flexible Workspace Solutions: Putting the Needs of the Business First
One predominant driving factor revolves around the need for businesses to enjoy more control and scalability; the possibility to encounter solutions based off of their discrete requirements when the time is right. This trend has already been seen in reference to internal operations such as in-house IT, payroll, human resources and a host of other metrics. It only stands to reason that a working environment should reflect this very same sense of malleability. Such sentiments have been echoed by Instant Group Marketing Director John Williams. He believes that an on-demand workspace is driven by the ability to adapt to changeable situations; helping to benefit all stakeholders.
Reflecting the Needs of a Developing Market
It is always wise to observe larger market trends, as these can be utilised as "barometers" to appreciate what is taking place. LEO Head of Sales Beth Hampson observes that short-term contracts combined with the increasing need to cope with evolving buying habits are now compelling real estate professionals to embrace a decidedly flexible approach. This can clearly be seen in the fact that mean lease lengths have fallen to 5.3 years from 15 years. In other words, landlords and operators have adapted their offers in order to address the requirements of their customers. Shorter contractual agreements combined with hybrid workspaces are particularly advantageous for companies that wish to pay on a monthly basis.
More Than the SME Market
Many will be surprised to learn that larger organisations are also keen to adopt the benefits surrounding flexible workspaces. 75 percent of FTSE 100 enterprises are now actively involved with these options. They are able to leverage the advantages of hybrid spaces while simultaneously maintaining specific areas of privacy when required.
In the past decade, the market for flexible workspace solutions has increased by 90 percent. Additionally, the year-on-year growth in London alone has been 15 percent. Landlords are therefore learning to adopt a flexible stance which enables them to represent curators as much as traditional managers. As a result, they can increase brand value as well as levels of occupier-centred engagement.
It should be mentioned that the online community now enables businesses to encounter these platforms much more efficiently than in the past. Landlords are also able to take advantage of this digital edge; allowing for greater competition and more choices for firms which are looking to adopt a malleable environment. These observations clearly illustrate that flexible solutions are here to stay.
A Growing Trend
The ability to quickly procure short-term and flexible workspace solutions has become increasingly important over the past year. Not only must businesses adapt to in-house demands, but service providers and the landlords themselves are equally addressing this trend in order to develop a client-centric approach and to garner more occupants. These solutions should become more prevalent as the needs of growing businesses continue to transform the marketplace.