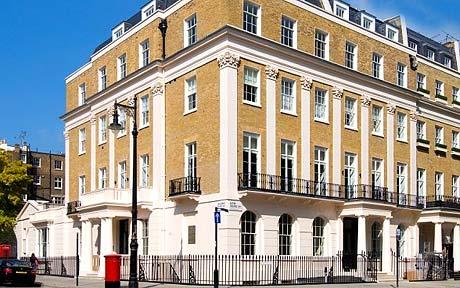 The first thing overseas property buyers need to know about foreign home ownership in the UK is that it does not restrict itself to nationals. Thus, foreigners generally have permission to buy a house/property in UK. However, before the ownership procedure proves to be successful, you need to take care of some legal matters that come with buying or selling property in the UK.
Global Property Guide summarizes the process of buying property in UK in three stages:

The search and offer
Conveyancing (legal process that transfers ownership)
The final touches

Search and offer often takes place at a personal level and can take place on websites such as Homesgofast.com and TheHouseShop.com

Costs of moving house can vary considerably according to the property price see guide

Moving Costs When Moving House

After completing the search, it becomes generally easy when you choose to get help of a solicitor. The Law Society generally encourages prospective buyers to look up a firm that is a member of the Law Society's Conveyancing Quality Scheme. Choosing one of the members ensures the high quality set by the Law Society.

By visiting their website, on http://www.lawsociety.org.uk/for-the-public/common-legal-issues/buying-a-home/, you can also go through the requirements the solicitors prefer you to submit before they can properly help you out. By adhering to and submitting all the requirements, you will make the process a whole lot easier for the solicitor and yourself. Moreover, through all this, the legal transfer of property (conveyancing) will process smoothly.
Once all the authorities look into the formalities and carry them out, and you and your solicitor are satisfied with the turning out of events, you are ready to sign the final contract.
The presence of a solicitor simplifies legalities of the whole process, although they are complex. Whether or not you would like to hire one, is completely up to you. All the work the solicitor does, you can choose to do personally as well. In addition, websites such as Global Property Guide and Law Society offer a detailed account of all the legalities that go into buying of a property in the UK. Thus, without further delay, log onto their website today.