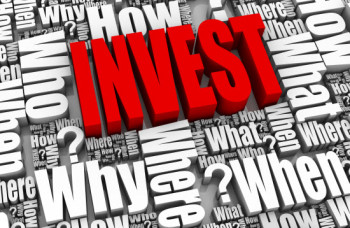 With mortgage rates lowering, it seems logical to first pay that off before investing in your property, however, an investment could see you better off down the line.
The current interest rates mean you could be shot of your debt quite quickly and therefore be able to pay more towards your pension for a better quality of retirement. On the other hand, the risk of putting money into your property and going into buy-to-let is very tempting… After all, is there much point in paying your mortgage off so soon if such a small figure?
The most prudent option seems to be to pay off your mortgage straight away. You went through the same thing paying off student loans, and it was borrowing money that lead the UK into the recent recession. The little angel in your mind is telling you to clear off as much debt as you can. If you keep your current payment levels, you'll be overpaying each month and could save tens of thousands of pounds in interest and have it over and done with about three or even four years early. Even of you would prefer paying a fixed mortgage, you could still save on interest up to about £14,000 and still be free from debt two years earlier.
This is certainly the most sensible option and if you're that kind of person, you'll probably relax a little more knowing your finances are on track.
That being said, maybe you don't want to tread too carefully because you'd prefer a better payoff in the future for your hard work. With borrowing rates this low, it makes sense to ameliorate your assets while you have the chance to do so. Your home is worth a lot, but it could be worth even more if you invest in it. You could even take advantage of borrowing rates to buy a second property to let. The financial outlook for this year screams that if you want to buy-to-let, you should do it now – it's the perfect opportunity. And not only could you profit from taking rent, there is also the possibility of your rental property rising in value with time.
If you're looking to make some money through the property ladder, the latter option may be suited to you. Investment in homes and renting properties is advantageous in the long run as long as you get in there as soon as possible.
If you would rather be cautious and ensure you are out of debt soon and can invest in your pension, you would do better to pay off your mortgage as soon as possible. But if you'd prefer to see your assets rise while rates are low, the time is nigh to invest, invest, invest!