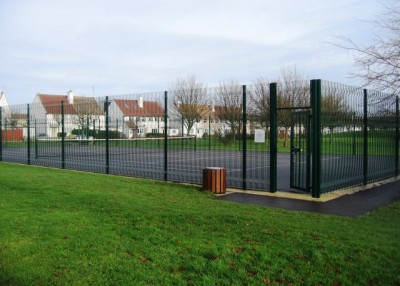 With the British weather finally getting warmer and Wimbledon Championships 2015 commencing today, now is a great time to get inspired by the likes of Andy Murray and Petra Kvitová and give the sport a try yourself. Whether you're looking for a property with tennis in mind or just want to find somewhere close to your current home, here are your options for finding somewhere to play.
Properties with their own tennis courts
While tennis courts are often an added amenity of luxury country estates (£21 million Oxfordshire mansion, anyone?) there are many properties on the market with access to their own courts, particularly newly built or renovated apartment complexes with gym facilities, such as this development near Sheffield or this 3 bedroom house in Wellesley Park in Somerset, which has access to a swimming pool and tennis courts, and a guide price of £435,000.
Properties with tennis courts nearby
While not all properties have the option of their own tennis courts, many are within walking distance – or even adjacent to – parks, gyms or local tennis clubs, such as this flat in Shoreditch near Haggerston Park.
Some of these facilities may require paid membership, but anyone is free to join and if you live nearby then the savings you make in transport costs are likely to more than cover this. The more famous tennis clubs and associations include The Northern Lawn Tennis Club (pictured), The Queen's Club, and of course the All England Lawn Tennis Club, but check out the Lawn Tennis Association's website for a full list.
Finding a tennis court near your home
Another option is to use the numerous online facilities to find out where the nearest free tennis courts are to either your current or your next home.
Try Tennis Hub, Tennis for Free or the LTA's 'In Your Area' function to find facilities near you, wherever you live.