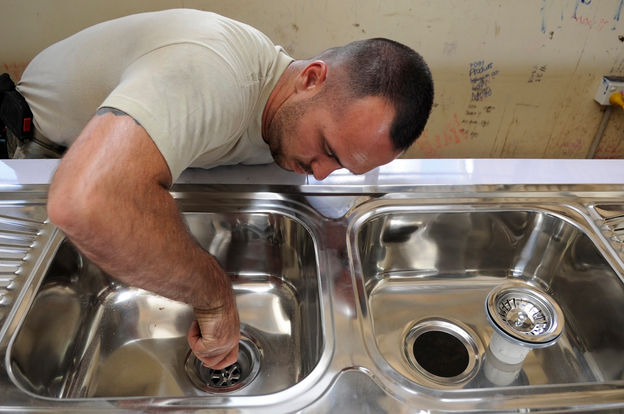 When selling your house, you never know what might be the tipping point for a prospective buyer. Maybe it's that new coat of paint you slapped on the exterior of your home. Perhaps it's the plush carpet you installed in the bedrooms. You can do many things to increase your home's value, but one area that often gets skipped is the plumbing. Did you know that some simple bathroom and kitchen plumbing upgrades are beautiful to buyers? Here are some of those upgrades to consider.
Replace Single Vanities With Double Sinks
Sharing a bathroom is challenging, even with a family member. Maybe, especially if it's with a family member. Many prospective house buyers are looking for bathrooms with double sinks instead of a single vanity. People often start their days simultaneously and need the extra space a double vanity has to offer. It's no fun fighting over the single sink when rushing to work on time.
Generally, upgrading from one sink to two in a bathroom is simple because one water line can be diverted into a second sink. You don't have to replumb the entire bathroom or install special (expensive) equipment. Simply find the double vanity you want in your bathroom and have a plumber divert the water line.
Replace Plumbing Fixtures
You'd be surprised at the impact new faucets, and water handles can have in a kitchen or bathroom. Styles come and go in popularity, and the fixtures you had installed when you first bought your home or renovated your bathroom or kitchen, are probably no longer in fashion. They're functional, but replacing the plumbing fixtures can make a dull room look fancy.
This upgrade can be as expensive as you want to make it. Some fixtures cost well over £400, but there are much cheaper options that can fit your budget and increase the value of your home at the same time. If you're trying to make the bathroom or kitchen look nicer and not worried about the actual brand of the fixtures, you can get by with fixtures for between £100 and £200.
Go Green
Today's homeowners, particularly those that belong to the younger generations, are looking for environmentally friendly homes. They want sustainable plumbing options such as low-flow toilets, tankless water heaters, and water-efficient showerheads and faucets. Changing out your old, inefficient toilets, water tanks, and other fixtures is a great way to demonstrate the sustainability of your home.
Depending on the green upgrades you choose, you can get your money back and more when your house sells for more than it would have with the old fixtures. For example, changing the showerheads and faucets in your house with more efficient models is fairly inexpensive but comes with big returns. Swapping your water heater for a tankless version is more involved, and you might not see as much of a value increase.
Repair Water Leaks
You'll either have to either repair your leaky pipes or give your buyer an allowance to repair them themselves anyway, so you might as well fix any water leaks you have so that it's one less point on which prospective buyers can negotiate. Plus, if your house fails a plumbing inspection due to leaky pipes, your buyer will probably walk away, and you'll have to fix them before you get another one.
Before you put your house on the market, have a professional plumber inspect your plumbing to determine where leaks, if any, and what needs to be done to fix them. You might have to replace your plumbing if your house is old, but in most cases, repairs are pretty simple. It's best to get ahead of any repairs needed before showing your house so you can put it on the market for as much as possible.
Replace Kitchen Appliances
Kitchens are hugely important to home buyers. Research shows that homeowners spend approximately one hour daily in the kitchen, up to almost 400 hours a year. For this reason, your kitchen needs to show well to prospective buyers. Spending money replacing kitchen appliances like the dishwasher or garbage disposal might be annoying when you don't intend to use them for very long. Still, the home value increase you get from this upgrade is worth it.
Again, how much you spend on these upgrades is entirely up to you. It's unnecessary to spend a fortune on new appliances that you'll never get to use to make the kitchen look better. But, the higher your appliances' quality, the more impact they will have on your home's value.
Conclusion
Plumbing upgrades can go a long way in increasing your home's value. Just be sure to weigh how much you want to spend on these upgrades and how much impact they'll have on your home's value before replacing everything. Some upgrades are necessary (like repairing leaks), while others are less so.
Ref: 3208.27844