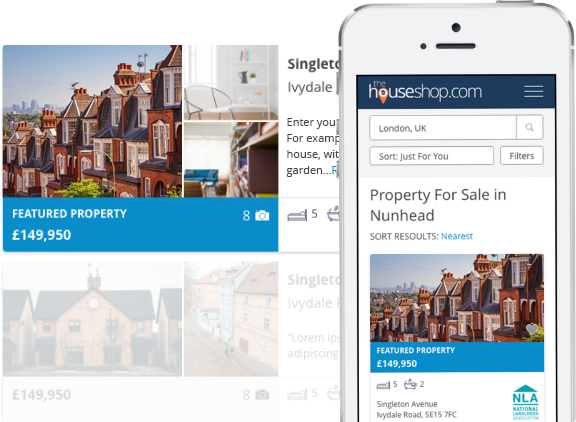 Selling or letting your own home has never been easier, with a host of online services and DIY platforms to help you put your property in front of thousands of motivated tenants and buyers.
But with so much competition, how can you make your property advert stand out from the crowd?
Our new marketing power-ups will make sure you stay ahead of the competition and get your adverts seen by more people, so you can increase your enquiries and find that dream tenant or perfect buyer as quickly as possible. Our new property power-ups are especially useful for sellers who have had their properties on the market for a long time or for landlords who are looking to let out their properties fast.
So without further ado, let's get into the power-ups so you can decide which is the best fit for your property advert.
"Premium" Power-up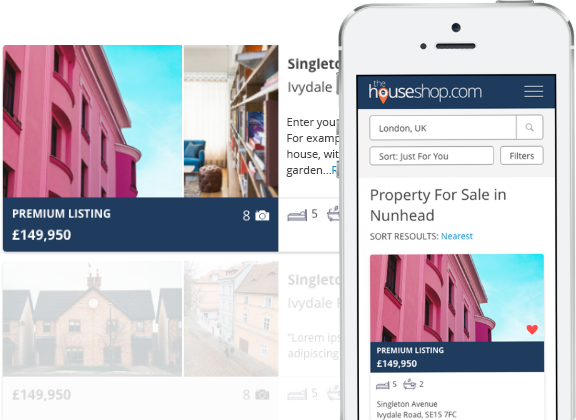 PREMIUM RENTALS:  2 weeks: £14.99  |  4 weeks: £19.99
PREMIUM SALES:  1 month: £14.99  |  3 months: £39.99
The Premium power-up has a unique, attention-grabbing design that is more obvious when appearing in search results and it can generate up to 31% more clicks and views on your listing from interested renters and buyers.
Selecting the Premium power-up will ensure your property listing gets plenty of attention from renters and buyers when it is published on our site.
"Boost" Power-up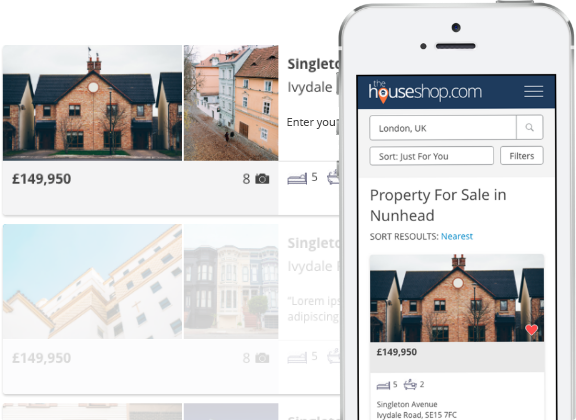 BOOST RENTALS:  2 weeks: £29.99  |  4 weeks: £39.99
BOOST SALES:  1 month: £29.99  |  3 months: £39.99
When choosing the Boost power-up, your advert will appear in the top selection on the first page of search results for any relevant searches that match your property.
With hundreds of new properties coming onto the site every week, a Boost power-up will ensure that your advert stays in prime position and won't drop down the search results as time goes on.
"Featured" Power-up
**BEST VALUE**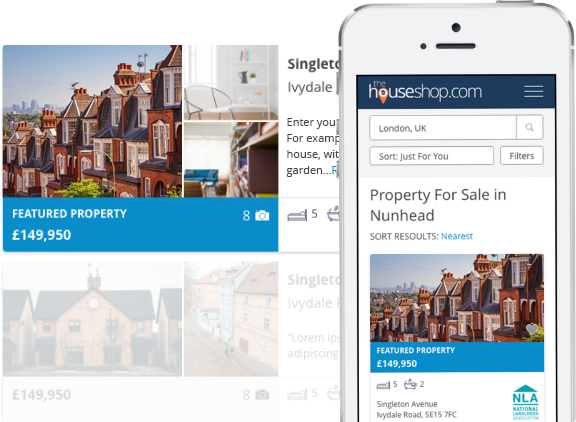 FEATURED RENTALS:  2 weeks: £34.99  |  4 weeks: £49.99
FEATURED SALES:  1 month: £34.99  |  3 months: £49.99
Featured power-ups not only give you the same unique design as Premium but they will also appear above Boosted adverts in search results. So not only will they look good but they will be the first adverts buyers and renters will see in their search results, so you get the best of both power-ups!
When you have a featured listing it is not pushed down the list of search results when more property in your area is added to the website.
Add a marketing power-up to an existing advert on TheHouseShop
If you already have an advert live on our site then not to worry, you can add a marketing power-up option to get more exposure and increase your chances of getting enquiries from renters and buyers.
Log into your user account, go to 'My Properties' in your user dashboard and you can select the advert you wish to add a marketing power-up to, using the manage and edit slider. The marketing power-up options will be visible and you can select the one you wish to use.
If you have already added a marketing option then it will appear in the My Properties page and if it's expired but you would like to continue using it, you will be able to add it again as per the instructions above.
Still haven't listed your property?
Create your free property advert now!
*All marketing power-up options are non-refundable and they will no longer appear on your advert after their expiry date.