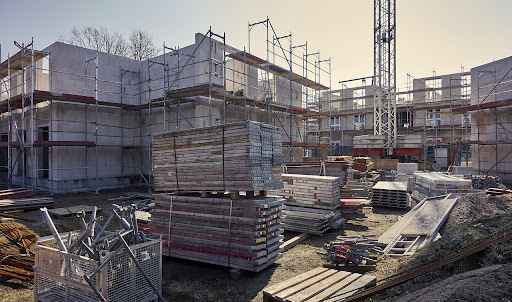 Building or renovating a home is a time-consuming process, and it is always vital to have a solid plan on how to go about everything. One of the things you need to think about is the marketplace for building materials.
While in the marketplace for your building project materials, several things come into consideration, such as the materials to buy, the brand of the material, price in the local market, alternative materials, and suppliers.
Once you have decided on these factors, you can buy building materials from different avenues. Still, they are two primary choices: buying from a brick-and-mortar offline store or ordering the materials online. This article will discuss the pros and cons of purchasing construction materials online.
Pros
Buying construction materials online comes with many advantages, which include:
 – Wide variety of options
When buying things online, it is like you are visiting plenty of stores in seconds. You can move from one store to another with a simple click on a webpage. Furthermore, you can buy from large online stores like Materials Market or Amazon, where you can find construction materials from all the best brands in the world. The variety you get from shopping online is not something you will find in your local store.
 – Comfort and ease
One of the best things about buying anything online is the ease and comfort of it. You can easily order something from the comfort of your couch. You will not need to worry about how the materials will reach your construction site. All you will need to do is order whatever you want online, sit back, relax, and wait for the materials to be delivered. But if you buy in your local store, you will likely arrange how the materials will reach your site on your own.
 – Quality assurance
Generally, it is not always easy to determine the quality of construction materials such as sand and bricks. Because of that, many brick-and-mortar offline stores can get away with poor-quality construction materials without keeping their reputation at stake since there is no one to hold them accountable. However, online stores associated with certified suppliers always do their best to safeguard their reputation. Therefore, they ensure that their products are quality-tested to avoid disappointments from the buyer. Furthermore, with online stores, you can read customer reviews to know the quality of the materials you are about to order.
 – Better pricing and discounts
Generally, online stores get materials in bulk and, most often than not, directly from the manufacturers or suppliers. For that reason, online stores can offer huge discounts and sell their products at a lower price compared to materials purchased from an offline store. Additionally, online stores offer multiple payment methods, including cash on delivery, debit/credit cards, and NetBanking. What's more, you can buy construction materials online on credit. Who would not like that, especially in emergencies?
 – Faster transactions
These days, most online stores make use of automation. Therefore, whenever you make purchases online, it is processed within seconds, and your order is processed as soon as possible. You can also track the progress of your order in real-time, making it easy for you to know when your materials will arrive. Furthermore, online transactions are pretty open since all online procedures are subject to audits and quality assessments.
Cons of Buying Construction Materials Online
While buying construction materials online has many advantages, it also has disadvantages. These disadvantages include:
 – Bargaining
In online buying, there are zero chances for bargaining. The products in online stores are sold at fixed prices, and if you are not impressed by the price, you cannot bargain with the seller. While bargaining might not help you save lots of bucks, it contributes to an enjoyable part of the shopping experience. Many people often find pleasure in convincing a seller to reduce the price of a product. The only thing you can do with online shopping if you are not impressed by the price of a product is to find another store selling the same material for a lower fee.
– Product testing
When you buy products from a local offline store, you get a chance to test your materials before paying for them. You can touch and feel the sand or construction aggregate to ensure that they are as good as you want them to be. But with online shopping, you don't have that privilege.
– Hidden shipping costs
When purchasing things online, there is always the risk of using more money than you had planned because construction materials are usually heavy, which can shoot the shipping price. But if you can find a store that offers free shipping; good for you.
In the end, the pros of buying construction materials online outweigh the cons. You can shop online without worrying.
Ref :

THSI-2685 / ZD.24009