Every house needs a makeover at some point. The walls in your home are like sponges — they suck up body oils and other contaminants. Not to mention the fact that walls tend to get dirty over time. 
If you're doing a complete makeover of your house, it's probably a good idea to hire a professional painter. However, not all painters who claim to be professionals, actually are. Here are a few tips on how to narrow down your choices and find the right contractor for the job.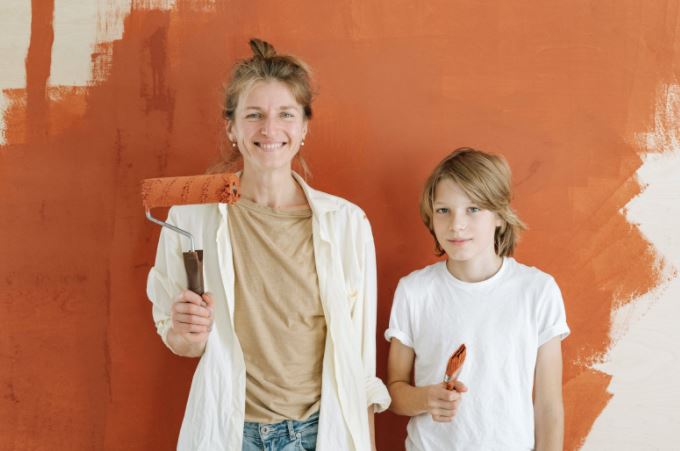 Solid Track Record 
One of the first requirements you should be looking for is a solid track record. Every painter that demands a high price for their services will have a portfolio of projects they've done in the past. The lack of such a portfolio should be a serious red flag. Aside from telling you that they know what they're doing, a painter contractor's portfolio also serves another purpose. 
Most painters like to think of themselves as capable of handling just about any challenge you send their way. However, most of them are also specialized in one thing or another. A quick glance at a portfolio should tell you if the painter you're in negotiations with can fulfil your vision and do so in the time allotted. Some contractors could tick all the right boxes quality-wise, but end up being a bad fit for your vision. 
Look Locally 
Unless you're trying to pull off something uniquely demanding — a project that requires a very specialized professional, you'll be far better off looking for painters locally. If you're in London, look for painters and decorators in London. Likewise, if you're up north around Manchester, look for contractors local to your area. 
One important factor that isn't always taken into consideration is the cost of travel. Contractors who are booked most of the year will straight up thank you for your interest and decline your project if you're far away. A local contractor will be more than happy to take on work from you, especially if you live in the same area. 
Punctuality 
Punctuality is an important trait in the business of any kind. Being on time shows respect to your peers and people interested in working with you. Seeing how to complete house makeovers are already intrusive in the sense that you most likely have to live in the said house while it's being painted, it's only expected to know when you'll have to share your home with a complete stranger for a few hours. 
A painter or painting crew that isn't punctual is one that you most likely don't want to deal with. You, just like everyone else, have plans. If you're constantly forced to shift your plans and make adjustments to accommodate for late painters, you might as well find a different crew to work with. 
Ability to Give You a Realistic Estimate
One of the skills that painters acquire through experience is the ability to visualize the completed project and give you a realistic estimate of how much the project will cost, but also how much time it's going to take to complete. A good painter will be fairly accurate with their assessments. 
More importantly, a good painter won't have an issue telling you that your idea is either not possible to do in the allotted timeframe or that it will cost much more than you've thought. At the end of the day, it's much better to make adjustments to your project or your budget, than to get a green light on your original idea, only to find yourself staring at an endless pit of time and money that won't go away. 
Cleanliness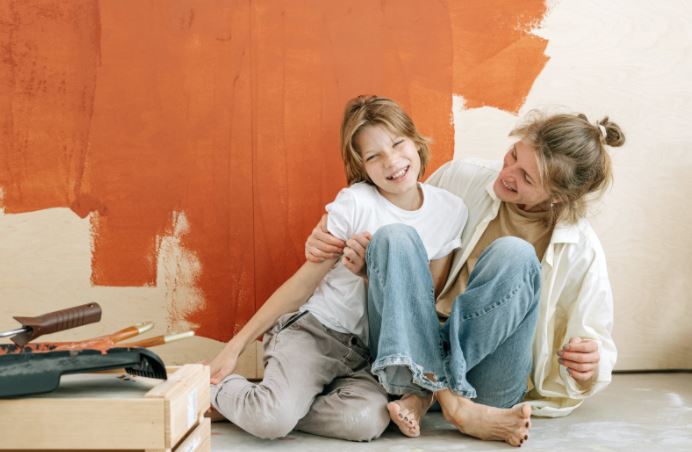 Prepping walls, sanding the base layer, doing two or more coats of paint are all messy jobs. There will be some overspray and there will be debris. That's perfectly normal. What isn't normal is a painting crew that leaves that entire mess behind for you to clean. A clean crew is the type of crew that will get the job done, dotting every I and crossing every T as they go. 
A crew that leaves you with a massive mess to clean has just openly told you that they are willing to cut corners. Therefore, there's a good chance that they've cut a few corners while doing the job as well. Unfortunately, the only way to find out if a crew is clean or not is to talk to people who have worked with them in the past. 
Insurance 
Whenever you're doing major work on your house, there is a risk of something going wrong. These things happen and are unfortunately considered a rare but normal occurrence. However, if your contractor has made a mistake that led to an accident and ultimately a massive bill, they should be the ones taking the brunt of it. 
If you're doing serious work that requires demolition or similar work, make sure that your contractor is insured and capable of footing a bill that would otherwise debilitate you. 
Willingness to Work With Your Vision 
Last but not least, you'll want to find a contractor that understands what you're trying to do. There are many instances where a contractor will hear you out, nod all the way through the brief outline of your vision, and then do something completely different because they think it's better that way. 
One thing to note here — sometimes your vision may not be as practical as you may think. But, if that's the case, your contractor should talk you through the issues with your plan and offer an alternative. Find someone you can communicate with as that is probably the most important factor if you want to be happy with the end result. 
Finding a painter shouldn't be a rash decision. On the contrary, make sure that you do your homework, shop around and find a company that meets your needs and fits your budget. A good painter is difficult to come by as they are in high demand. If you find one, hold on to them. 
Ref number: THSI-2297