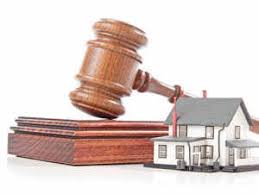 Buying a property at auction can be advantageous in a number of ways.
For one thing, the vast majority of properties that go under the hammer at auction aren't listed for sale anywhere else. Hence, every property auction represents an exclusive opportunity to pick up a home unavailable through traditional channels.
In addition, purchasing properties at auction means gaining access to unbeatable deals and discounts. Get it right and you could take ownership of a premium property for a price exponentially lower than its actual market value.
The only problem being that in order to buy a home at auction, you need to have the funds to pay for it readily available. You'll be expected to pay a deposit of at least 10% within the first 24 hours, after which the remaining balance is payable within a couple of weeks.
For obvious reasons, conventional mortgages and traditional secured loans are unsuitable for auction property purchases.
Specialist Auction Finance
If you're able to raise the funds you need to pay for the property independently, doing so can eliminate borrowing costs from the equation. In most instances, however, it simply isn't a viable option.
This is where specialist auction finance comes into the equation. Provided in the form of a bridging loan, auction finance is offered as a short-term funding solution to cover the costs of an auction property purchase. Essentially, auction finance is a purpose-built secured lending facility, designed specifically for buying homes and other properties at auction.
How Does Auction Finance Work?
As with bridging loans in general, auction finance is secured on the borrower's collateral. Typically (though not exclusively) their current home, the value of their asset (or assets) will be used to calculate the maximum loan value available.
Specialist lenders are typically willing to provide loans up to a maximum of 75% of the value of the property being purchased, though this can be taken as high as 90% or even 100% – in accordance with the scenario.
For the most part, eligibility for auction finance is established entirely on the basis of collateral. If the applicant is able to provide sufficient assets to cover the loan and all applicable borrowing costs, there are no other major requirements to fulfil. A good credit history and strong proof of income may be useful for minimising borrowing costs, but are by no means mandatory.
Bridging finance in general is suitable for purchasing properties at auction as the required funds can be made available within a matter of days. Attend an auction on Wednesday and you could have the money needed to pay for your dream home on the following Monday.
Repayment of Auction Finance
There's always a degree of flexibility when it comes to repaying auction finance. In most instances, the repayment date is set approximately six months from the time the loan is agreed. Auction finance is repaid in the form of one lump sum, inclusive of all interest fees and borrowing costs. If preferable, it's possible to arrange a repayment date up to 18 months or even two years after the loan is issued.
Most lenders also allow borrowers to repay their loans earlier than agreed, with no major penalties or additional levies imposed.
If considering purchasing a property at auction, it's important to first speak to an independent broker to discuss the available options. A bridging loan is just one of many potential avenues to explore if raising the capital needed to buy your home independently simply isn't an option.
Article by iConquer