All the world's property markets have pockets of sluggish and then astronomical growth — and Europe is no exception. In terms of inadvisable places in the continent to invest in real estate, London, Stockholm, and Amsterdam rank among the most. But we're interested in gains here, so we've gone ahead and compiled a list of places that are now showing desirable market growth. 
Some are time-tested, while others offer promise over the next few years. If you're seeking opportunities for real estate investing in the European market, check out the areas below.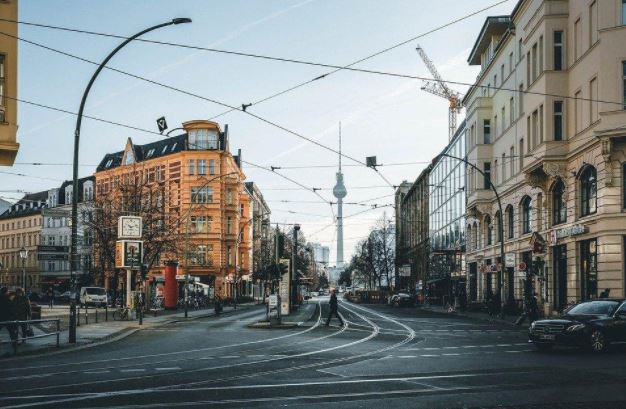 1. Bologna, Italy
Home to one of the most prominent trade fairs in all of Europe, buying in Bologna is an opportunity worth seizing. It's the capital city of Northern Italy's Emilia-Romagna region. The city is home to an abundant wealth of famous renaissance, medieval, and baroque art, and its buildings are lined with elegant porticoes.  
Bologna remains the number one Italian city in terms of economic growth. And the trajectory of this growth seems favourable. Unlike countries like Norway or the UK, the International Money Fund (IMF) deems Italy a safe, promising country for real estate investment.
2. Tallinn, Estonia
The European Baltic region has turned quite a few heads lately, but none more so than Estonia's capital: Tallinn. It's not hard to see why — its charming cobble-stoned streets and medieval walled towns give it an old-world feel, whereas its financial status is catching up with modern times. 
On average, the city's salary rate grows 8% every 18 months. This continued growth attracts people from the countryside and surrounding areas. The salary increase also bodes well for local purchasing power, creating a demand for quality real estate. 
The market, as a whole, grows organically and doesn't just exist inside a bubble. Tallinn is a young market, only gaining independence less than 30 years ago, but the progression of housing market growth is not one to ignore.  
3. Berlin, Germany
Berlin is a vibrant city, overflowing with culture and a love of art that is very attractive to young travellers. Galleries, museums, and concert halls coexist with gorgeous greenery and lavish parks. With its beauty combined with bountiful employment opportunities, several universities, and one of the fastest-growing economies, it's no wonder that Germany's capital city bodes an excellent investment option. 
On top of the economy, the housing market is consistently strong. Even with a slight slow down in Q2 of 2020, housing prices grew by 9.5% year-over-year and grew nominally by over 10%. 
4. Bucharest, Romania 
Bucharest is the largest Romanian city and is becoming more and more dynamic each day. The city centre contains stunning communist-era architecture, an exciting nightlife scene, and many prominent universities welcoming around 400,000 students each year. The influx of students and young people makes the need for rental properties great, which is a rental investor's dream. 
Property prices have continued to climb throughout Romania, especially in major cities like Bucharest, Brasov, and Sibiu. This, plus favourable tax rates, make the Romanian capital city of Bucharest perfect for branching out into real estate investing in Europe.  
5. Budapest, Hungary 
Budapest offers its residents flamboyant architecture, unparalleled nightlife, healing thermal baths, and rich history. The charm of the city is effortless, and it beckons about 30 million tourists each year, making it an exciting prospect for Airbnb and holiday rental opportunities. 
Even if you don't invest in holiday rental properties, the beautiful city is optimal for retiring Europeans or those looking for a change of scenery, with its calm atmosphere and the River Danube running straight through the capital. As the purchasing cost of an apartment is 5 times less than London, Budapest is a gemstone for any real estate investment.  
Final Thoughts — The Perfect Time To Invest Is Now
If you're searching for a new European city for real estate investment, refer to our top five recommendations above in Italy, Estonia, Germany, Romania, and Hungary.
From the long-standing luxury of Budapest to the newer, promising Tallinn and Bucharest markets, you're sure to find your ideal investment match in Europe. Each city holds plentiful opportunities for rental investments, buy-and-flip situations, or even long-term investments for future retirement. Even broadening your search to the countries listed will pave the way to incredible prospects. 
Don't dally. Start building on your European real estate portfolio today!
Ref number: THSI-2290