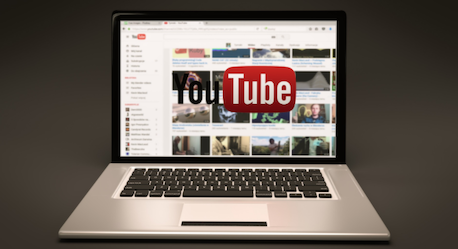 The real estate market has undoubtedly experienced some changes and turmoil in the past few years. The COVID-19 pandemic has shaken up the entire industry, with commercial real estate suffering and suburban real estate experiencing a renaissance as remote work causes a mass exodus from the major city centres.
The way real estate agents do business has had to change in most instances too. With social distancing and lockdown being enforced to various degrees across different states, it has been challenging to conduct business in a traditional face-to-face manner. The pandemic has forced many agents to upskill and look for online channels in an attempt to take advantage of the furious pace that the market has adopted in recent months.
One such channel is YouTube. Youtube can be a highly effective lead generation channel for real estate agents and companies. However, there are some essential strategies to consider before spending thousands on adverts. Unlike people searching for house prices and houses to buy on Google, people on YouTube are not actively searching for a property. This difference in "intent" presents opportunities and challenges for advertisers.
Know Your Target Audience
As with most forms of marketing, you will need to know your target market and ideal customer persona to be successful with YouTube lead generation.
You will want to know the age, gender, location, income, job title, interests and most importantly – their issues and pain points concerning your industry.
A great way to find out what specific issues your target market or target audience has concerning real estate is to visit relevant Facebook groups and Reddit forums. Take a look at what people are discussing and what common problems keep cropping up. It can also help to look on Amazon and search for "real estate" in the books section. See what the top-selling books are, and see what feedback is contained in the reviews. Consider whether the book titles and review feedback might relate to your target audience – if so, you can use this to attract relevant people to your website and YouTube channel.
Tips on Creating Real Estate Video Content
To use YouTube effectively, you will need to create engaging, high-quality video content. In addition, to use YouTube video ads – you will need an attention-grabbing, high-quality video!
You will generally need to create two types of videos. Firstly, you will need helpful informational videos, which could, for example, explain to your target market the mistakes that can be made with real estate in addition to valuable tips and things to look for. The informational content will relate to the target audience's problems and pain points, which hopefully you will have researched and established at this point.
The second type of video will be for people actively searching for specific properties. These walkthrough videos will showcase the properties and promote your services with a particular call to action.
It can be helpful to plan each type of video and have some bullet points rather than an exact script to read from. For example, with a walkthrough video, you may want to list what specific features of the house should be focussed on, including the property's main selling points. You may also want to plan a walkthrough video on a day that is forecast to be sunny.
You may wish to invest in a video camera to create your YouTube content, but using a phone can also give excellent results. Some great tips and techniques for using a phone to create videos can be found here.
Finally, have a specific call to action in mind. For example, you might want people to download your guide to buying a property in an informational video, whereas you may want people to call you if you have created a walkthrough video. 
Edit the video so that people are prompted visually and link to a specific page in the video description. Remember that while getting someone to download something is great, you really want people to call you. High item products rarely sell without a phone call somewhere in the buying process, and items don't get much higher-end than properties. You can add a phone number to the YouTube description and on the specific website page linked to in the description. It's important in general as a real estate agent that you don't miss any phone calls. With this in mind, you may want to consider using a US-based, 24/7 telephone answering service such as Moneypenny.
Thumbnail Design
Thumbnail design is very important. Thumbnails are those images that preview your video when they are listed in search results or the recommended videos section on YouTube.
Including your face in a thumbnail image will generally increase the clickthrough rate. Research has shown that faces attract attention – perhaps because of some type of evolutionary adaptation. With this in mind, putting a face on your YouTube preview image or thumbnail will get people to look at it, which is half the battle for getting views.
Once you have a professional-looking picture of your face, you can use a website such as remove.bg – which will remove the background of your picture for you, leaving just the image of yourself. You can then swap in a picture of a property using a tool such as Canva to have an image of you in front of a relevant property.
Consider using text on your thumbnail image as well. Avoid using overly elaborate fonts and keep the text short and to the point. Make sure that you use a font such as Oswald or Poppins that is easy to read on a small image.
You may also want to consider using a colour scheme that will stand out. YouTube's design is generally red, white and black, so using a blue border, for example, may help your video to stand out more.
Get Started with YouTube Ads
To use YouTube Ads, you will need to set up a Google Ads account. You will also have to add a payment method to your Google Ads account; in the top menu, you can find this under Tools & Settings – Billing – Settings.
To create a YouTube campaign, click the big blue plus (+) symbol that you should see when clicking on "campaigns" in the side menu. You then follow the steps to create the campaign.
Most advertisers recommend creating a campaign "without a goal's guidance" and then choosing "Campaign Type." To show your ads on YouTube, you can select "Display," "Discovery," or "Video."
For more information and a step-by-step tutorial on setting up YouTube Ads, please see this great YouTube video.
YouTube Video Ads & Targeting
One of the most powerful things about YouTube ads is the ability to target specific areas, even zip codes. With Facebook now restricting the targeting for real estate ads, this pinpoint location targeting can make all the difference in YouTube Ads.
A great way to get started with your first YouTube Ad is to make first-time buyers guide for a specific area. For example, you could create a "Mistakes to Avoid When Buying Your First House in New Jersey" video if that is your target location.
When creating a Google Ads campaign, under "select a campaign type," choose "Video" and "custom video campaign."
On the "settings" page, you can choose a location. Select the "Enter another location" option and then click "Advanced Search." You can then target specific zip codes and target different areas with a "radius" selection tool.
Another important way to target your ads is to choose the "demographics" section in line with your target audience. You can target by gender, age, parental status and household income.
Also, on the "settings" page of your ad setup is the "audiences" section. This is very powerful, and you can use Google's data to target people who are currently in the market to buy or sell a property. If you search the audiences for "real estate," you will see a number of relevant audiences which you may want to target.
Finally, under the "create your video ad" section, add a link to a YouTube video from your channel that you want to use.
Which type of video ad you use will depend on the video you've created. A "video discovery ad" – which is the format that does not force people to watch the first 5 seconds, is great for informational, helpful, longer videos, whereas the "Skippable in-stream ad" is often better with short, attention-grabbing videos which focus on a specific call to action, such as downloading a guide or getting in touch.
For a step-by-step guide on creating video ads that show up on YouTube, please see this tutorial.
Other Tips for Online Real Estate Lead Generation
If you are new to the world of online marketing, then keep in mind that while you can use YouTube as your primary channel for lead generation, it makes sense to test out different channels and make your digital footprint as large as possible. When you work out which channels work best, then you can refine your efforts.
Some ideas when getting started include:
– Create a Google My Business page
– Get reviews on Google, Yelp and Facebook
– Create a website using WordPress
– Set up a Facebook, Linkedin and Twitter page
One type of video or post that can work well on most social media channels is refined lists of properties. For example, you may create a list of "2 bedroom properties, with a pool for under $300,000 in Florida" or "3 bedroom properties, with a garage for under $275,000 in New Jersey" and then promote these posts to people in those areas.
Ref number: THSI-2388