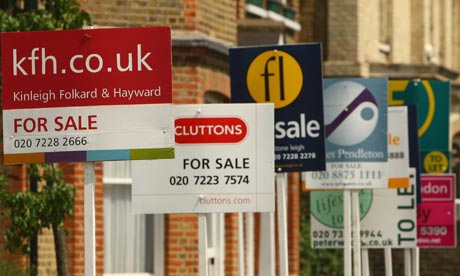 Some people will buy a house and live there for the rest of their lives, leaving it for the next generation. Other people will decide that relocating is a better option. Certain people find the move very easy to do. However, other homeowners must wait for the right moment.
But what makes most homeowners decide to uproot and sell their homes? For the most part, it depends on their lifestyle. Here are the most common reasons people put their homes on the market.
The House Is Too Small
When families start, they are likely still small. A two-bedroom home would likely be just enough for two spouses and one kid. Some people only have one bedroom, using the living room as sleeping quarters. This means they no longer have room for guests or other potential family members that might need to sleep over. They may also want a more spacious yard for their pets or more bedrooms for their children. This is why they decide to sell to have more room as the family grows.
Job Relocation
Many people decide to change their homes simply because they are relocating. For instance, getting a job in a different city may not be worth the effort and the finances to commute. This applies even more if the job has the potential to be long-lasting with a good salary. As a result, they decide to sell. If the city is one they truly want to move into, then the job will only be an incentive. For example, someone loving the Texas lifestyle may apply for a job in Abilene, and once accepted, they will start looking into homes for sale in Abilene TX. It has the potential to be the perfect new beginning.
Be Closer to Family and Friends
At first, many buy homes in farther areas to take up a new challenge. However, as they age, they often decide they want to be closer to their families. This may be triggered by events such as the birth of a grandchild or an ageing parent that struggles to be on their own. This means they must sell their home to get a new one in their hometown.
The House No Longer Meets Their Needs
Many people settle for less when buying their first home, whether it's because of preferences or personal finances. Perhaps they thought they did not need a backyard, only to realise that they wanted nothing more than that. Or perhaps they bought a house with a big pool but never use it, and maintenance is troublesome. When they believe their home no longer meets their requirements, they will begin looking for a new one that does. At this point, they have learned past mistakes and know strictly what to look for in a new house.
Empty Nest
Keeping a bigger house makes sense when you have a big family with many kids. For example, owning a four-bedroom house is a natural choice if you have three kids, each with a room. That being said, keeping such a house no longer makes sense once the kids move out. Once you get older, the property will become much more challenging to maintain. As a result, many people prefer to downsize, to reduce maintenance efforts and bills.
Dislike of the Neighborhood
Neighbourhoods can easily change in a span of just a few years. Perhaps everything was quiet and safe initially, but crime has increased over time. Neighbours that were usually friendly would move, replaced by people who complain about the slightest noise you make. What attracted you to the neighbourhood may no longer apply a few years later. Perhaps you found a new place that is more to your liking. In this case, you may decide to sell your home and relocate.
Tragedy in the Family
When a tragedy occurs in the family, like the death of a family member, many people decide to move out. For instance, one of the partners may have lost their lives, and the surviving family member finds it too difficult to stay there. To escape the painful memories, people decide to sell. Estate planners often recommend putting the home in a trust to avoid probates. This allows the heirs to sell the home faster, allowing them to heal.
The Bottom Line
People sell their homes for different reasons. Some of them are emotional; others are financial or logistical. In the end, if a house no longer feels like the perfect home to you, the sensible choice is to relocate. Luckily, the real estate market is good, so you will likely find a better home with proper research.
Ref: 3061.26875