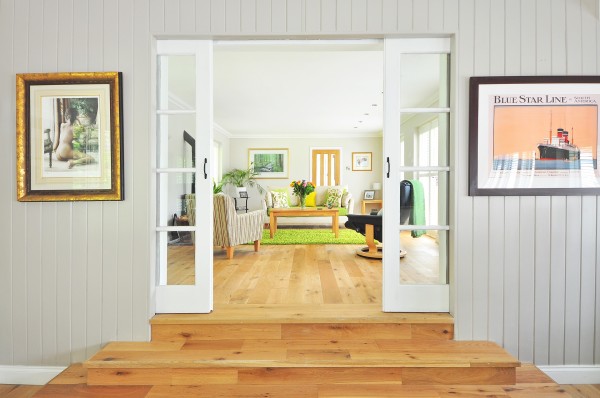 The first impression your home makes is usually the strongest. Long after prospective buyers have left your property, the first impression is what will linger in the memory as they consider its pros and cons in the hours, days or weeks after a viewing. While the more specific, minor details of your home will be forgotten, the gut feeling they had when they first saw your home will remain. If that gut feeling is a negative one there is little you can do to convince a prospective buyer to purchase your property. A positive one, however, could mean the difference between getting your home off the market in weeks, months or years. The first impression is not an aspect of the selling process that should be overlooked
Guaranteeing visitors get a positive first impression, thereby increasing your chances of selling your property, can be achieved my making a few simple changes. Very rarely does it require strenuous and expensive hard work. Unless there are a myriad of unavoidable issues with your property that require urgent attention, most homeowners can increase their house's immediate appeal through a handful of easy errands.
Tidiness, for example, is an essential but undemanding way of improving someone's gut reaction. Tidiness should not be a factor when it comes to viewing a property. Many of the belongings found in the home will be removed by the time the buyers move in. Furthermore, messiness is not a permanent fixture of the property, which is what viewers should be focusing on when they browse a house. Nevertheless, it is almost impossible to make a good first impression with an untidy property. A messy home can affect mood and make it hard for viewers to see a true representation of what your property has to offer. It can make spaces appear smaller, mask decorative flourishes and reduce brightness.
Minimising clutter is the first step to resolving this. You can donate unwanted items or tidy them into storage facilities. If you are planning to move out, it may even be worth investing in temporary self-storage. Furthermore, spending a few hours removing smudges, cleaning dust and hovering crumbs can go a long way to improving visitors' first impressions. Ensuring that your home is clean is a great way to show your properties full potential.  However, it is not just the inside of a property that should receive some care and attention. As one in six home hunters say they take 10 seconds to decide if they like a house the curb appeal – how a home looks from the outside – is equally important. This might require modernizing the property with some stylish oak exterior doors, or it could be as simple as placing a few attractive potted plants and a colorful doormat.
Making a good first impression is not always about just the look of a property; it can also be about how homeowners present their property to visitors. One crucial aspect of this relates to pets. There is no benefit to letting your dog or cat roam free around the house while visitors are reviewing the property. It can make the place untidy, smelly and dirty. Let's not forget, furthermore, that many people have allergies to pets. This won't endear even animal lovers either. They may find themselves too distracted to form a proper first impression of the home.
First impressions are lasting impressions. Within seconds, someone viewing your property will know whether it is something they want to put an offer on or not. You may not be able to change someone's mind about what his or her dream home looks like, but by giving a good first impression you can put viewers in a positive frame of mind and properly show off what your home has to offer.