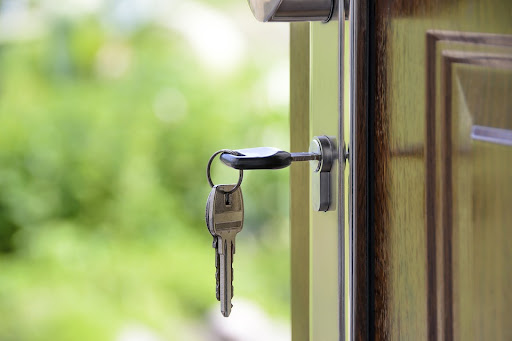 The craziness created by the pandemic and everything else that's been going on in the world in the last few years led to a boom in the housing market in the US. Prices soared in 2021 when everyone seemed desperate to buy a house they could call their own.
Given that this fast rise in prices is usually unsustainable in the long term, specialists expect to see a drop in 2022. 
However, up until now, the trends don't fit the predictions. So, more industry insiders are forced to throw away their forecasts and focus on the short-term progress of the market.
Still, if things continue on the same note, chances are the 2022 spring housing market will be one of the most competitive ever recorded. This is supported by Zillow's latest forecasts as well. According to their data, we may get to see a 16.4% spike in home prices by December 2022.
So, what does that mean for home buyers and sellers?
In a nutshell, 2022 may be the best possible year for sellers and a not-so-good year for buyers who will be forced to pay higher prices and heavier loans. True, some buyers may step down and wait for the market to calm down, but this may not happen too soon if recent predictions are accurate. 
Still, if you are a seller, the current situation doesn't mean you can set any budget for your listing. There are still factors that weigh heavy when deciding the listing price of a home. 
So if you're looking to sell your house and want to make sure you got the right listing price, here are a few tips to help you get a better idea of the process:
#1: Do Your Research
Usually, when you work with a real estate agent, it's easy to let them do their job without checking on the data yourself. And, if you trust the agent, it is a safe bet since a real estate professional has access to a lot more sources and information than regular folks. 
Still, it does pay to do your research since it will give you an idea of how the local market is faring. 
Luckily, nowadays, it is relatively easy to find out what homes are being sold for near you due to all sorts of platforms that list homes for sale or rent, condos, apartment buildings, and other types of property. 
With a quick Google search, you should have a general idea of prices in the area and whether your agent is doing a good job or not. 
#2: Focus on a Wider Range of Buyers
It's always better to have a slightly lower list price to attract buyers' attention. Many people like to set an upper budget limit when searching for suitable properties in the area, but they are willing to forgo that limit if they find a house they like. 
So, if your house is valued at $510k, it may be a good idea to set the listing price at $500k. This way, your listing will also show up in searches with a max budget of 500k, attracting more visitors and stirring up interest. 
Even if you don't find a buyer willing to go over their limit, your listing will become a hot topic, which is a considerable advantage (no one wants to buy a house that's not appealing to other buyers).
#3: Pricing is an Open Topic Until a Deal is Signed
It's your home, you've been caring for it for years, and you've lived some of the most amazing moments of life within its walls. 
So it's only natural to think its value is priceless. However, when you see things as a buyer, you don't see all the personal things that create an emotional bond with the property.
That's why, when you set the budget for your house listing, listen to your agent's pricing strategy. The real estate agent's job is to get you the best possible price, respecting your conditions. For instance, if you want the house to sell fast, you may be a bit more flexible with the price. 
However, even if your initial listing price is excellent and you have all the time in the world to wait for the house to sell, there may still be changes down the road. Pricing a home is an ongoing discussion that needs constant adjustments to reflect the reality of the market. 
Wrap Up
Overall, the best pricing strategy is established by a professional, is flexible, and considers all the factors that matter. 
Of course, there is the option to invest a bit into some home improvements that can make a difference but ask your agent's opinion first. They can help you understand if there are any other ways to influence the listing price and how to go about it.
Ref :

THSI-2678 /

ZD. 23833