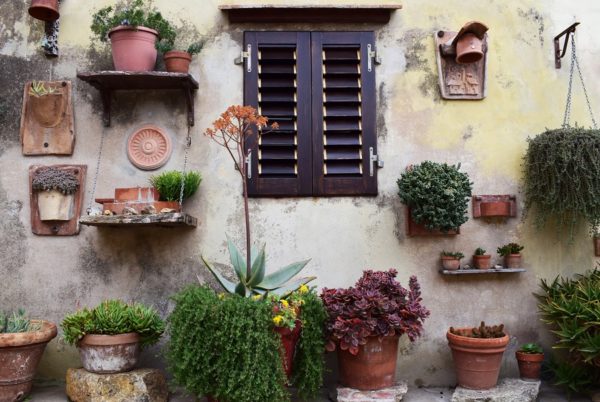 Not every home can be blessed with a sprawling outdoor space, but that is no reason to give up on the small space you do have. Small gardens have a lot of potential to look stunning, and while it may take more careful planning, the results will be worth the additional preparation.
Whether you have a cramped corner or an overlooked patio, you don't have to feel restricted by the space. With a little bit of creativity, you can unlock the potential of your garden and transform it into something to be proud of that reflects your style and personality.
Mirrors to enlarge small spaces
Outdoor mirrors are very effective and increasingly popular for small gardens and balconies. Placing a mirror can have a dramatic effect on the feeling of space, so look for small or medium-sized mirrors and position them so they give the appearance of windows. It is also important to consider the light as good positioning can help to brighten up dark corners.
When adding mirrors, consider what will be reflected in them and use that to your advantage by creating the illusion of multiple trees and plants. Subtle placement will help them to feel natural and harder for your guests to notice.
Miniature sheds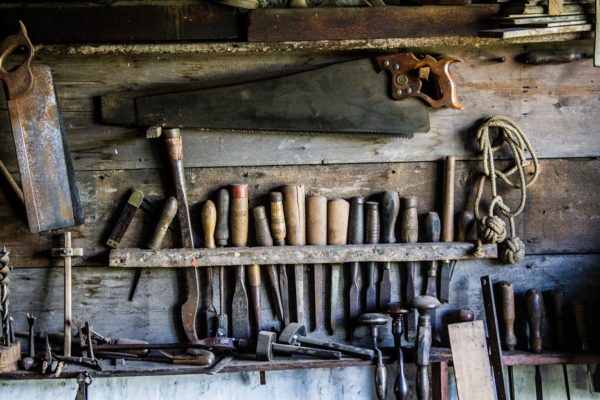 If you have a passion for gardening then a shed is essential for storing your tools and equipment. But this can create a problem by using up a lot of your valuable space. The solution is to replace your old shed with a new, smaller model.
By not having a traditional walk-in shed, you are both maximising floor space and reducing the temptation to use the shed for clutter, while at the same time making sure that your tools are within easy reach.
While you can choose a style of shed that best suits your garden, it is also a blank canvas – a great opportunity to put your personality into the decoration.
Create a living wall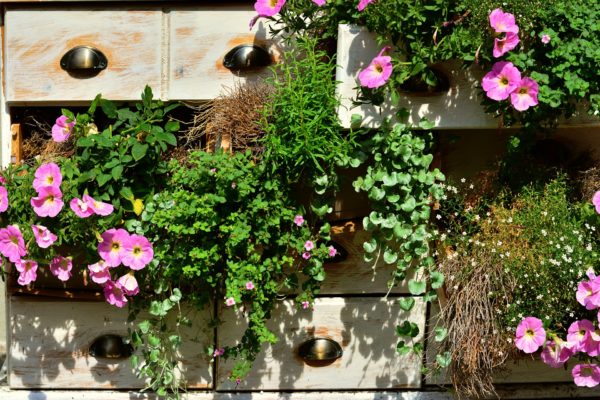 Not all gardens have to be horizontal. For a stunning effect, consider building a living wall. It is not uncommon for rooftop gardens to use this for great effect in urban areas and it is also perfect for small domestic gardens too – especially those that have more patio than grass underfoot.
If you don't want to commit to a whole wall, climbing plants and trellises will have a similar effect, bringing plants to eye-level and covering up plain walls and fences without using up precious floor space.
Artificial plants if the garden is overlooked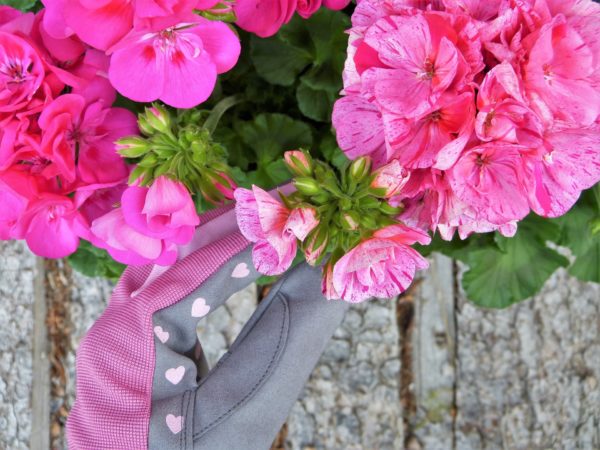 Sometimes the orientation of the garden is more of a challenge than the size. If your garden does not get much sunlight due to its position or high walls, there is a simple solution.
Modern artificial topiary looks just like the real thing and will maintain its colour all year round. Without the need to regularly prune or water, you can be sure that your garden will be looking its best at all times.
Creatively, it also gives you the freedom to style your space with any colours and themes, regardless of which plants are in season.
Ladder planters
Stylish and effective, ladder planters are an extremely cost-effective way to add some colour to small gardens. With a coat of paint or lacquer, turning an upcycled or second-hand step ladder into a planter means that it is going to be completely unique to your garden's style.
The size and the number of steps is completely up to you, but this simple touch is an excellent way to show off smaller plants and turn some of the less interesting aspects of your garden into a highlight.
Moss graffiti
A big hit on social media sites like Pinterest, moss graffiti is a great way to add some artistic flair to the greenery you use to brighten up garden fences or walls. Unlike painting a mural, moss graffiti is ecologically sound and will certainly impress your guests.
For the best results, the ideal location is an area which is cool and not exposed to the sun for long periods, making it ideal for small or urban gardens with high walls.
Unless you are confident in your artistic abilities, downloading stencils for your design will help to make sure that you get it right first time. Any errors can easily be removed using lime juice.
Colourful seating
With the right colours, even the most ordinary seating area can become something special. Rather than dull plastic or wooden seating, choose bold and striking colours that take a cue from the rest of your garden's design. With a simple coat of paint you can bring some vibrancy to your summer garden so nobody will even notice the size!
If you are expecting additional guests, consider stackable or folding furniture to get the best use out of the available space.