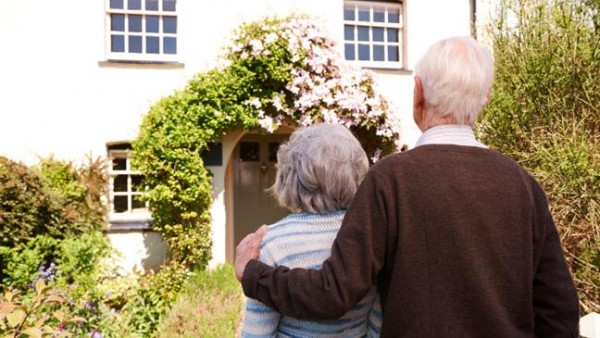 The youth of today are currently struggling to even get on the property ladder, stuck in rentals or their childhood bedroom, as they desperately try and scrimp and save to get anywhere near the extortionate costs that come with owning their own home.
Despite the government attempting to help with schemes such as 'Help to Buy', we are becoming known as 'Generation Rent' as new research reveals that London will become a city of renters by 2025 – with only 40% owning their homes.
It isn't just the young stuck in rental properties. The last couple of years has seen a 7% rise in pensioners leaving their homes and becoming tenants in rented properties. In addition, half of all regions in the UK saw an increase in those aged 66 to 70 downsizing to rental properties across a year. It is believed that some are being forced to do this to release equity as their pension pots dwindle and living costs continue to rise.
Academics have claimed that one in three could face renting in retirement by 2040, with many of those having never been able to own their own home. Obviously renting over 60 can come with some negatives – particularly if you have never had the opportunity to own a home.
So, with all this in mind, when you have finally been lucky enough to start moving up the property ladder and aren't being forced to leave your home, would downsizing to a rental be a ludicrous idea – is it a step backwards? Or, could it in fact, be a very clever move?
Well first on the 'pros' list is that you can spend the money that is currently tied up. You don't need your family home anymore, the kids have moved out and it is getting too big for you and your partner. You are bound to downsize at some point anyway – so why not make this move into a rental property. That way you can enjoy all the money that is currently sitting within those bricks!
Wouldn't seeing the world and having once in a lifetime experiences be better than rattling around in a house that, although still holds sentimental value for you, is far bigger than you now need?
Secondly, the landlord will be in charge of maintenance, so it is a weight off your mind when things inevitably go wrong. Plus, with a smaller property there is less to clean – so you have even more time back to do with as you please. Plus, lower running costs means even more spare money to spend outside of the home.
Have you ruled out downsizing because you have too many belongings to fit in a smaller home? Well, what better time to declutter? Clear out the rubbish, donate to charity and sell what you can – topping up your holiday account, at the same time as getting rid of those items you don't need. Still got too many items for a smaller home? You could put them into storage – this will come at a small cost, but means you can keep your belongings and still access them as and when you need.
Lastly, you aren't tied to one location – you could choose to move by the sea or out into the country – easily moving on again as and when you are ready.
It depends on your personal situation and whether you are happy to be a tenant rather than a homeowner. But, ultimately you will be in a much better position, financially.