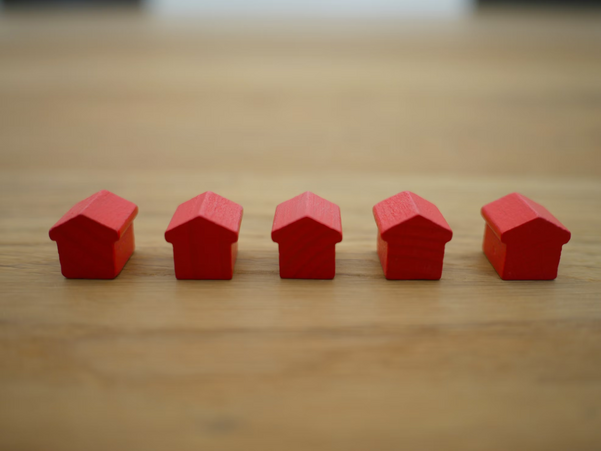 Renting out your property online is a no-brainer. After all, it's just a few taps and swipes away from reaching potential tenants, right? But the question is not just of ease but also of prudence. Is digitising the leasing process through platforms like Rightmove or Airbnb the smart move for you? Let's delve into the nuances of renting out your property in the app age.
The Digital Marketplace
First and foremost, it's necessary to recognise the vast reach that digital platforms like TheHouseShop offer. They are deeply embedded in people's lives. There tends to be only one place people turn for solutions – digital platforms, apps, and the internet. The statistics are compelling: a significant portion of the population now turns to online searches as their first step in finding a rental.
It's a convenience that landlords and renters will feel when using portals. It's a two-way street. Messaging that initial and continued contact is made much easier with an app, as well as payments and even screening processes and tools, which can be built into the app. Notifications appearing immediately on lock screens make the process much faster and more efficient. Responsiveness is a crucial factor in finding renters.
Portals provide exposure that traditional advertising can scarcely match, putting your property in front of a global audience with minimal effort. Landlords will find metrics available to them to see how many people their properties reach. Plus, these platforms often come with built-in review systems, which can build a reputation for your property beyond the confines of your locality and a review system for the renters themselves as part of built-in screening tools.
Some portals allow landlords to upload and utilise rich media content outside marketing and screening. Photos, videos, and property descriptions can be optimised and maximised. Some will also have 360-degree view features, enabling renters to feel truly immersed in the space before seeing it.
Prepping Your Property
Before you even consider listing your property, there's the matter of making sure it's fit for eyes, both digital and physical. Getting your property ready isn't just about aesthetics; it's about ensuring everything is up to scratch. From using reputable materials from building merchants to providing all the basic amenities, like a working fridge, preparation is critical. Regular maintenance isn't just advisable; it's essential.
It ensures that any tenant's stay is accessible from the hassle of breakdowns and repairs, which could reflect poorly in reviews and affect future business. Additionally, on a much more personal level – which is felt within the app and beyond it – if a rental property is loved by its landlord, truly cared for and prepared, the renter will handle that. It's a matter of respect for them, the landlord, and the property.
Financial Feasibility
Now, let's talk about money. Renting out your property isn't just about setting a price and watching the profits roll in. There are costs associated with listing on some portals, whether upfront fees or a percentage of your rental income. However, advertising on TheHouseShop is free.
And while short-term rentals can be more lucrative on paper, they also come with higher turnover rates, meaning more time and money spent on cleaning and maintenance between guests. It's essential to calculate whether the potential income outweighs these additional expenditures.
The Legal Tape
There's also a web of legal considerations to navigate. Different areas have different regulations when it comes to short-term rentals. For instance, some cities have implemented strict rules and fines for properties rented out for less than a certain number of days, aiming to curb the impact on local housing markets. Ignoring these regulations can lead to hefty fines quickly eating into potential earnings. It's also important to remember that the rental market's legislation and regulation are routinely subject to change and regulation. It's a hot political topic.
The Personal Touch
Finally, let's get personal. Renting out your property isn't a set-it-and-forget-it deal. It requires involvement and availability that not everyone can commit to. Are you ready to be on call if your tenants have an issue? Or to handle the process of vetting potential renters? The human element can only partially be outsourced, even in an app-driven world.
Portals have revolutionised how we think about renting out properties, offering unparalleled convenience and market reach. Yet, this digital frontier has its challenges. It demands thorough preparation, financial savvy, a good grasp of legal obligations, and a readiness to engage personally. Should you use portals to rent your house out? If you've got the time, the temperament, and the business acumen, these digital tools can be powerful allies. But never forget, they're just that—tools. The real work, as always, comes down to you.
Ref: 3558.31358