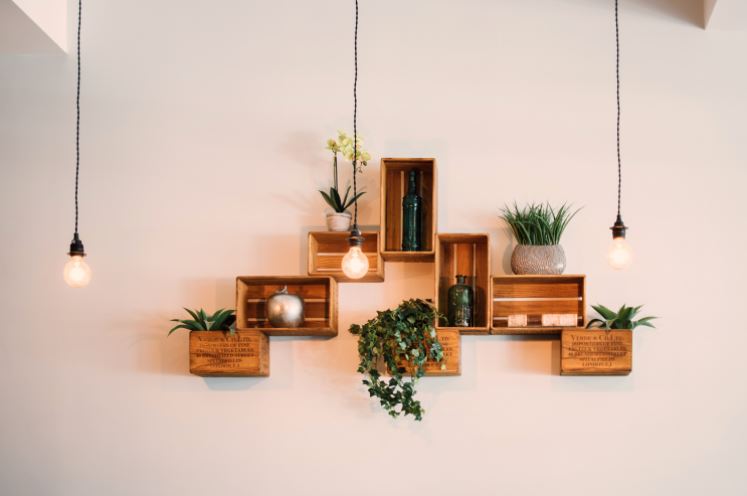 Ever just walk around your home and think, "This isn't the way I envisaged it"? Even with a keen eye for design and a decent amount of funding, sometimes things don't seem to come together in the real world the way you thought they would on paper. 
It's an issue many homeowners face. Part of the problem is that by the time we've gotten round to the next step in our home upgrade efforts, it can be weeks or months since our last attempts, meaning the choices we make are separated in time and less likely to blend as a result (the design choices you made six months ago are literally half a year out of date by the time your next design picks come strutting their stuff). Let's look at some simple home fixes to start making your house a home again.
First of all, fix everything (that you want to keep)
If you've never looked into how to properly clean your glass stovetop, or how to replace a broken creaky stair, or what to do if you have limescale in your bathroom, you should begin with these issues before you move on. Why? Because broken things that haven't been fixed or replaced give a good indication that the object is no longer loved or needed. Make sense? 
There is no point (absolutely zero points) in wasting time and money on home fixes for items that have been broken for so long that you have learned to live without them. You clearly don't need them. By starting with a list of things to fix, you can start to get rid of things you don't need, making room for bigger and better things along the way. 
Lighting is super important 
You may have never considered this fact, but the lighting in your home plays a part in your mood and well-being. Dim lighting creates a sense of melancholy or cosiness, depending on the setting, whereas bright clinical light in the wrong room can give you sore eyes and a headache (keep the bright clinical lighting for task areas like bathrooms and kitchens!). 
As a general rule, aim for 10-20 lumens per sq ft in relaxation areas, and up to 80 lumens per sq ft in practical areas. You'll see the number of lumens associated with the bulb either listed online or printed on the box. Go forth and create a well-lit home to suit your needs – you'll see the difference and begin to appreciate the change immediately. 
Go big (and go home and enjoy it)
We're talking about style and colour schemes. They often involve quite small things that cumulatively we hope will create the desired effect. From pint-sized ornaments to cushions and vases, we piece together our style bit by bit. But we forget the big pieces of the puzzle.
Always match your sofa, flooring, curtains, and walls to the same colour scheme for a big and bold payoff. There's no denying you're going to have to be brave. But the smaller things should only be used to complement the bigger choices. Even giving the walls in your home a new lick of paint can do wonders – neutral, lighter shades are often a great choice to brighten and open up a room. 
Clear the Clutter
We touched on this further up in the article but decluttering your living space is one of the simplest and most effective ways to transform your home. It will not only make your house or flat more spacious, but you could even make some money from it along the way, should you choose to sell items that no longer serve you. 
Go through your cupboards, wardrobes, shelves… basically anything you use for storage, and ask yourself: have I used this item in the past year, and if not, will I use it in the next year to come? If the answer is no then it might be time to let it go. Give it to charity, sell it on, pass it to one of your friends, or if it's no longer worth anything, you might just have to dispose of it. Be brutal with this, and you will feel as though you've lifted a real weight off your shoulders. The result: a tidier, roomier home for you to enjoy.
Ref number: THSI-2306