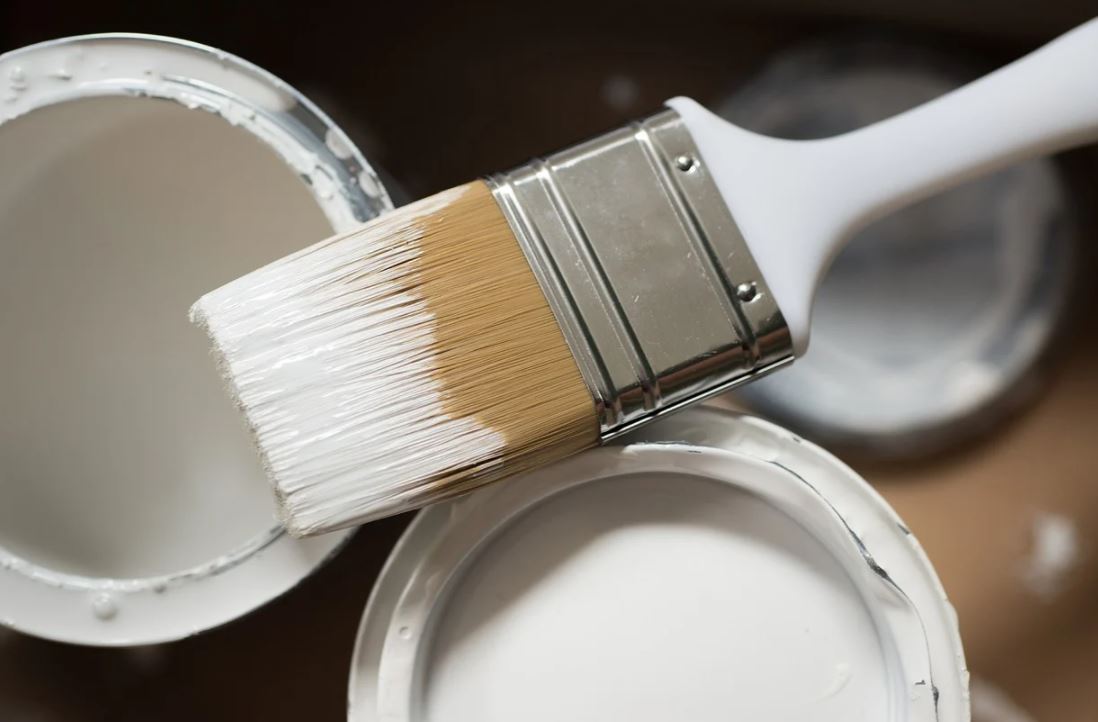 After living in a home for several years, it's bound to start showing signs of its age. Even when you take excellent care of your property, carpets can still get worn down, and walls can lose their shine because that's just what happens. Of course, none of these issues is without their fixes.
If your home needs some rejuvenation, there are plenty of home improvement projects that you can get involved with. These can sometimes be on the costly side, though, which might not work with your budget. If so, there are plenty of smaller upgrades that can be made to breathe new life into your home.
For an idea of how to make your house sparkle again, try applying these seven changes.
Rearrange Your Furniture
Furniture has a significant impact on the look of a home because, without it, your rooms look empty and unused. It's not merely the presence of furniture that can affect the design and atmosphere of your house, though. If you start moving pieces around, you might find that a room can suddenly take on a whole new life.
Obviously, there are some rooms like the kitchen and bathroom where this isn't possible without major renovation work. However, rearranging the furniture in your living room or bedroom could give you that new spark you've been looking for. Maybe try to make these areas more open-plan if they weren't already so that space feels airier and more inviting. It might be tricky to find a spot for everything if you have a lot to move around, but if you follow these decorating tips, you shouldn't have too much trouble.
Change The Paint
You might be surprised by how much some new paint can really liven up a home. A new splash of colour here and there can shift the atmosphere of a room quite immensely, making somewhere feel brighter or cosier.
If the walls in your home are all light colours, you might want to consider darkening things up in spaces like the bedroom. You don't have to paint all the walls black, but a light brown or dark blue might look nice. If possible, try to match it with the room's décor if your bedding and furniture follow a certain colour scheme. You can always experiment using this visualiser first to see whether or not a paint colour will work.
You don't have to paint every wall either. Accent walls can make a home appear more sophisticated and also add some nice contrast to a room. That might be all you need to freshen up your home for the time being.
Put Up Some Shelves
It doesn't take much in the way of money and effort to put up some shelves. While you have to be careful not to drill into any wires when you put them up, this is something that's easy to do in an afternoon. As a result, you get to put some of your favourite belongings on show. Plus, you make your walls look busier, which is useful if they're painted light.
If your DIY skills aren't the best and you happen to do things a little uneven, you shouldn't stress about it. Consider this an opportunity to turn those shelves into an art piece that becomes a talking point in your home. It's always good to let your creativity shine through when decorating – that's how you give a room some character.
Get A Shed Or Outdoor Workspace
Many homeowners view gardens as somewhere that's solely for embracing nature. However, the outdoors can be utilised for more than just planting beautiful flowers. If you haven't got one already, it's worth buying a shed to sit in the corner of your garden. At the very least, it's somewhere that you can put garden tools and other belongings you might not use that often. Taking these out of the house and putting them somewhere else can declutter your home, which makes a massive difference to how it looks.
Sheds can also be used as somewhere to pot plants or do some woodwork. It can even be turned into a small gym or office, which could free up more room in your home. Whatever you want to use it for, you'll find that Shed store has a huge selection of sheds available. They come in a variety of shapes and sizes, made using different materials which serve different purposes. Whatever your needs and budget, they will have something that suits you perfectly.
Adjust the Lighting
On the surface, this might sound like a costly and complicated upgrade to make. After all, if you're going to rework your electrics, the smartest and safest solution is to hire a professional to do that for you. While this is definitely an avenue worth going down, it may be a little more effort and money than what you would like.
Of course, there are plenty of ways to adjust the lighting in your home that don't require an electrician's help. Lamps and string lights can make a massive amount of difference, and all you need to do is plug those in. Where you put them, how much of them you use, and what colour light they produce can all have a dramatic impact on the surrounding space.
For instance, a living room can go from being incredibly open to small and cosy with the right lighting, which could be great for those dark winter months. Again, it's worth experimenting with to see what works best for you.
Buy New Knobs and Handles
It's the smallest things that can sometimes have the biggest effect. When it comes to upgrading your home, that means stuff like switching out old knobs and handles for new ones. Whether these are on kitchen cabinets or doors, it doesn't matter. Where you make the switch and how many you replace depends on your budget and which parts of the house you think need the most action.
Regardless of how many knobs and handles you plan to change, it's certainly worth doing it to some degree. These can add a lot of personality to space or make it look chicer if you pick the right style. That can be quite useful for a room like a kitchen where it's hard to make upgrades without spending tons of money on new appliances.
Introduce Some Greenery
Never underestimate the power that plants can have for rejuvenating a home. While your garden might seem like the best place to put greenery, it could actually be more beneficial to have it inside. Obviously, you can't plant an oak tree in the centre of your living room, but you can fill the space with potted plants, both big and small. Not only are houseplants proven to have these health benefits, but they can also add some much-needed colour to whatever room they're placed in. Plus, they can make excellent accent furniture that fills empty space on shelves or around the room. Whether you buy a big dracaena or little cactus, some sprinkling of greenery could be all you need to upgrade your décor. Plus, you can display this stuff at any time of the year, which is ideal if the cold and dark of winter make your home feel a little drab.
You don't need to do major renovations every time you want to upgrade your home. These simple changes will make a world of difference while you wait for the right time to do a big improvement project.
Ref number: THSI-2089
THSI-2621 / ZD. 23424