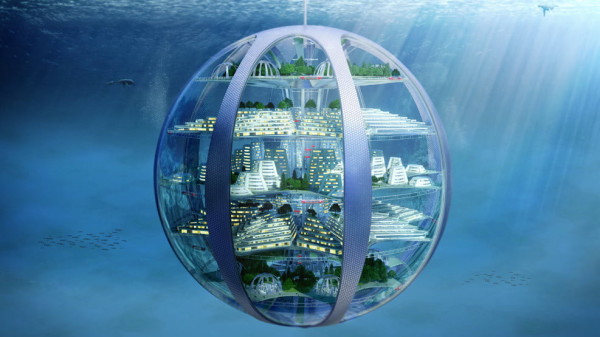 Housing venues are often showcased as a grounded, airborne, close to the edge wonder or waterfront view. However, one forgets that the earth is three parts water and one part land, with rising sea-levels and added land reclamations slowly changing that record on a worrisome note. It was recently reported that the floating city, Venice, has been sinking about 2mm per annum, which is five times faster than initially speculated.
As a new eco-solution, creating water-borne residences are a unique solution to the problem of flooding. It was recently reported that flood-prone areas of the UK would soon be riddled with floating homes, instead of barricading houses with heavy sandbags to prevent water inflow. This does away with the worry of rising water levels, unless there is a hole in the floor that threatens to sink the whole vessel!
image source: http://www.schoener-wohnen.de/news/tipp-des-tages/223890-hausboote-floating-homes-in-hamburg-su.html
A company called, Eco Float has begun such a project to create and offer semi-aquatic homes, which is a similar solution to that of the Dutch, who have been the leading harbingers of flood management technologies worldwide. This is largely due to the fact that they are below sea-level and centuries ago, used windmill powered pumps to drain water from the swamps to replenish the dry land nearby.
Using dams, estuaries and sea inlets as a flood-gating technique, amphibious home designs are said to be grounded at first but then rise as the water levels rise. The houses finally sink back into their original positions when the flood has subsided. 
These houses also incorporate inbuilt sensors, which warn the dwellers of impending rises in the water levels and help monitor the levels, currents and impact it has on the house's infrastructure and safety of the people inside. 
image source: http://www.mnn.com/your-home/remodeling-design/blogs/ready-set-float-amphibious-house-gets-go-ahead-in-uk
image source: http://www.mnn.com/your-home/remodeling-design/blogs/ready-set-float-amphibious-house-gets-go-ahead-in-uk 
Similar floating homes were built in 2005 by the Danish firm, Dura Vermeer, along the Maas River, near Amsterdam.
image source: http://floodofideas.org.au/floating-house/
In Asian countries, homes are placed on stilts instead, because of the unpredictably strong currents of the floods from nearby rivers that wash away anything and everything in their path. Their solution includes a similar contingency plan to the buoyant homes. In case the floods do rise to levels higher than originally expected, hollow wood and concrete platforms are placed at a higher position within the frame of the stilts so that the house can still stay afloat.This is all done without sacrificing the facilities of water and sewage piping, gas and electricity.
A more advanced vision for a flood-resistant home would be creating submarine-esque accommodations, or at least incorporating parts of submarine technology – such as watertight doors. US Submarine structures LLC has created H2omes, a set of luxurious undersea residences that allow one to take a direct route down into their homes without getting wet or needing to dive in. 
It comes fully furnished with a 5000sq foot living space which includes a bedroom, dining room and kitchen, bathroom and all the home comforts you would expect to find in a home on dry land. Although still in the making, you could be diving in to your own H2ome in the next couple of years.
image source: http://wonderfulengineering.com/h2ome-is-your-own-underwater-home-at-the-bottom-of-the-sea/
Varsha Venugopalan