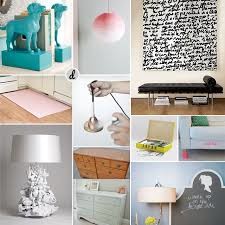 Napoleon may have thought that Britain was a nation of shopkeepers but, according to statistics, we're also a nation of DIY fanatics with the industry said to be worth £8.3 billion this year. It's not a new phenomenon as the plethora of DIY stores in the UK has always shown and it's one that some observers believe will continue to grow.
One of the key reasons for the popularity of home improvements is the nature of the UK's housing market. With rising property prices in many areas, particularly in the south-east and around the country's major cities, for many moving home is becoming increasingly financially difficult. For example, according to property experts Rightmove, in London, the average price of a flat is over £500,000 so many are choosing to improve their current homes as an alternative to moving.
Those looking for inspiration have always had a wealth of sources to draw from including interiors magazines and TV programmes like DIY SOS but the advent of social media has provided an even wider choice for people keen to improve their home environments.
In terms of getting design ideas, sites like Pinterest and Instagram have become major influences allowing a magpie-like gathering of looks and styles to aspire to. But it's in the ever-growing catalogue of "how-to" videos and other online instructions that perhaps the biggest effects have been felt.
So now jobs which were once the domain of experts seem to be attainable by people with even the most rudimentary DIY knowledge and skills. All one has to do is visit YouTube, search for the job in question and one is instantly presented with a number of videos giving step-by-step instructions on everything from wallpapering a bedroom to tiling a bathroom.
A recent DIY study by blind manufacturer, 247 Blinds, estimates that only around 12% of Britons would now get a professional in to do a job that they believe that they can do themselves. This is particularly true for the 18-24 age group who are more likely to both be big users of social media and to have limited finances. Availability of disposable income may also be why the biggest spenders on home improvements are the over 50s. This "have a go" mentality which has been fostered by social media is also permeating other areas of home improvement.
However, there are some tasks which this generation of DIYers do agree are a little too big to take on, even if there are YouTube videos showing them how to do it. In fact only one in ten surveyed by 247 Blinds said that they would try to undertake structural building work and over two-thirds said that when it comes to roofing work this really is a job for the experts.
So it's good news for building professionals whose future would seem to be secure and great news for DIY stores. And, above all, it's just another way that social media will continue to play an ever-larger role in many people's lives.