The contracts are all signed, the house is sold and you're ready to move onto pastures new. Now it's time to focus on moving out of your old house into your new one. Read our top tips for moving out of your old house and into your new one, crafted by our team of international moving experts at Sirelo!
Tip 1: Decide what you are taking with you
The most important of any moving tips is to be selective in what you actually take with you. This is an important question to ask yourself, as the bigger your move is, the more expensive it will be. Go through your belongings and make a list of things you want to take with you and things you want to get rid of. Make sure to also make a note of high priority and fragile items. If you have items you don't need anymore, you can either give them away to charity shops or sell them online.  
Tip 2: Book a mover 
To move to your new place, you will need to have a removalist move your things from your old house to your new house. While you could do this yourself, it's likely that you won't have the experience or insurance needed to conduct the move well. However, it's important to note that most movers will offer different prices and services, so for this reason we recommend that you compare removal quotes to get the best deal on your removal.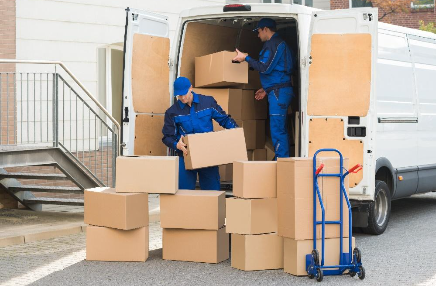 Tip 3: Sort Out Your Admin
Admin is never fun to do, but it's important to do in advance. Make sure you have important documents such as passports, birth certificates and wedding certificates in an easily accessible place. Don't forget to contact your moving company in case there are other documents you need for your move, for example, if you move abroad then you might need to bring certain papers to customs. Furthermore, you will need to make phone calls and visits to certain people to let them know of your move, including:
Your doctor
Your dentist
Your vet
Your children's school
Your local government
Your post office
Your utility supplier
Tip 4: Prepare a packing station
Packing can be the most daunting part of the moving process, so make sure that you prepare for it well in advance. We recommend checking with your movers what you are and aren't allowed to pack – sometimes movers will make it obligatory that they pack everything themselves! If, however, you are the one packing, make sure to have a dedicated area for all your packing materials. You will need:
Moving boxes
Tape
Markers
Labels
Newspaper
Stretch wrap
Bubble wrap
Speak to your mover to see if they have any of these items: often they can provide you with moving boxes and also recommend how many you will need. Otherwise, you can easily locate moving boxes yourself: you can either get them for free at places such as your local supermarket or office supplier or buy them online at stores such as Argos and B&Q.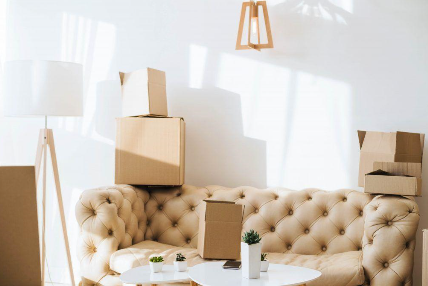 Tip 5: Pack your house up room by room
Make sure you pack the room you use least, first. This is so that when you unpack in your new home, you access the priority boxes first. As you pack each box and seal it, don't forget to write on the box the contents of the box and what room it is destined for. You will also want to pack an emergency bag for your move, containing items such as important documents, snacks and other essentials. 
Tip 6: Prepare the house for the movers 
Give your house a quick clean before and after the movers come, and have protective covers put on all of your furniture – the moving day will be a messy process! Make sure to leave a clear space where the movers can easily access your belongings and contact them a week before the move to clarify that everything is in order. 
On moving day, take pictures of your old house before you leave as well as the final readings on your gas and electricity meter. When you leave your old house for the last time, double-check each room to make sure nothing has been left behind.  
What Next?
Selling your house and moving out can be a stressful experience at the best of times, but don't forget that the end result is an exciting one: starting your new life! Looking for more moving tips? Reach out to us in the comments below or read more of our articles on Sirelo! 
Ref number: THSI-2136