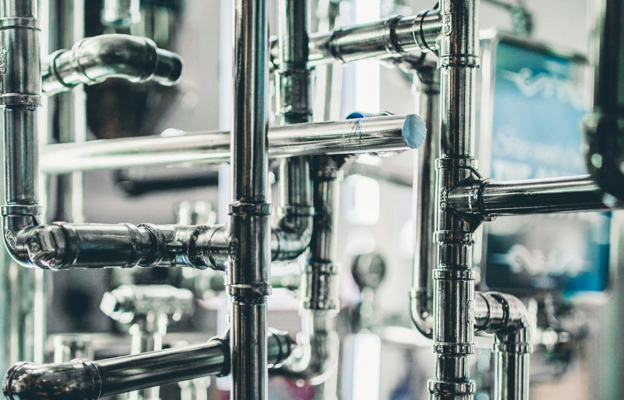 Starting a professional plumbing service from your home is relatively easy if you have the qualifications and on-the-job expertise. You can create a one-person business to carry out the jobs and the business administration. However, this approach could be more sustainable in the long term.
Having a few employees is best to set your business on a growth-oriented path. This way, you can distribute the jobs to your employees and focus on the business aspects, like building your brand and promoting your services.
But everything starts with a first step, and this article is that step for you. We've meticulously compiled this complete guide to help you get started and build an unforgettable brand in the professional plumbing world.
Understand the Plumbing Industry
Not every plumber, regardless of how experienced, can start a business. That's because this task requires more than getting your hands dirty and doing the job you're tasked to do. You need to know how the industry works and see the nuances that will help you thrive.
Specifically, your focus should be on understanding current market trends. What are customers' primary demands? Which services are typically sought after? This information helps you tailor your offerings in line with customer expectations.
Additionally, it's crucial to understand industry standards and best practices for professional plumbing services. There could be code requirements to meet or safety protocols to adhere to when providing such services from home.
Lastly, don't forget about your competition! Since your business is local, you can analyse your competitors' strategies and actions in real life and online. Find out what's working for them and where they are lacking. This way, you'll better understand the market you plan to conquer.
Evaluate Your Skills and Training
Get at least one experienced professional on your team if you lack plumbing skills. After all, this is a hands-on job that requires a series of highly specialised skills.
You can also include learning these skills and then earning on-the-job experience as one of the first steps you take toward building your business. There are plenty of vocational and technical schools that offer programs specific to plumbing. Once you complete your studies, you can apply for apprenticeship programs with local plumbing companies. This will give you direct access to your future competitors' techniques and strategies.
Also, pay attention to the importance of soft skills in this field! Excellent customer service usually leads to repeat business – it's all about building trust and rapport with your clients.
In short, building a successful home-based plumbing business isn't just about pipes and wrenches. It combines hands-on expertise with continual learning and excellent interpersonal communication.
Invest in Essential Equipment & Tools
Getting down to the nuts and bolts of your plumbing business requires high-quality equipment and tools. A professional plumber's toolkit includes various wrenches, pliers, pipe cutters, and other highly specialised tools.
Depending on the type of jobs you plan to do during the first phase of your business, you may only need to buy some things from the start. But essential gear is necessary for the quality of work and your people's safety.
But you're not done just by buying the hardware. It would be best if you also had the software. To keep the business relevant and competitive, you must use various tech tools, such as plumbing dispatch software.
This tool allows you to coordinate jobs efficiently, track real-time progress, and effectively handle unexpected changes – all from the comfort of your home. Similarly, project management tools can drastically streamline your work process. These platforms help prioritise tasks, allocate resources wisely, and keep you updated about each project's status from start to finish.
You should also consider software tools that help manage customer relationships (CRMs), human resources (if you plan on building a team), billing & invoicing, or marketing campaigns.
Just as every wrench size has a role in your toolkit, each tech tool plays an integral part in streamlining your home-based plumbing service operation.
Put Together Your Pricing Strategy
Knowing how to price your services is crucial in establishing a successful plumbing business. This process entails a thoughtful process that balances profitability with customer satisfaction.
According to this reliable plumbing jobs pricing guide, you should start by understanding your costs. These include tools, supplies, training investments, utility bills, and other business expenses. This way, you can calculate each job's costs, which helps set minimum charges necessary to break even or profit.
It would be best if you also looked at your competition's pricing model. It will give you an idea of upper and lower limits. You'll also learn a lot about how customers perceive the quality of services based on pricing. For instance, premium pricing could position you as a quality service provider, while competitive rates tend to appeal more to cost-conscious clients.
Put Together Your Marketing Strategy
Once you're equipped with skills, tools, workspace, and a fair pricing strategy for your home-based plumbing service, it's time to let the world know about it. You do this by putting together a strong marketing strategy.
For instance, even though your business is local, you still need a professional website. This is where prospective clients can learn about your services, see some of your previous work, and request an appointment or quote.
Additionally, you should have a social media strategy. Social media platforms allow you to interact directly with potential clients, showcase before-and-after project photos, or publish helpful plumbing tips. These tactics promote you as an expert and generate customer engagement.
Beyond the digital domain, traditional marketing still holds its ground. Networking with local business groups or sponsoring community events could give significant visibility in your local area.
Wrap Up
There you have it – your comprehensive guide to starting a professional plumbing service from home! From understanding the industry to setting up your workspace, we've covered all integral steps in kickstarting an exciting venture.
And remember: Every successful business started somewhere – all they took was that first step. And now, with all the information in this article, you are more than ready to take yours!
Ref: 3537.31188
Image credit: Pexels