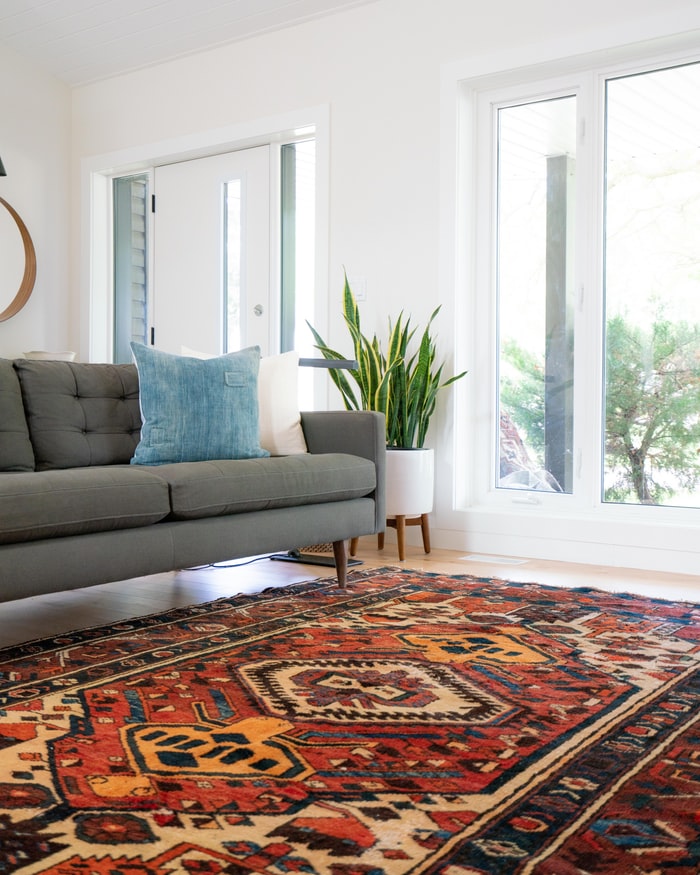 Have you always wanted a home that people instantly feel welcomed into? Do you want to make your living space a bit more inviting? Even if you might not always notice it, the set up of your home could have a huge impact on the way people feel when they're inside of it. If you like to entertain or want to get more into it, a welcoming home it necessary to make people feel comfortable quickly. A welcoming home is not only important for your guests, but everyone living there as well. You might even be surprised at how different you'll feel inside your home with just a few changes.
Make your home more welcoming with just a few easy and quick steps. From adding small décor elements to arranging furniture, you can easily make your house more welcoming for your guests. Just follow these helpful tips on how to make your house more welcoming.
1. Entrance
Your entryway interior design is the first thing that welcomes your guests, so make sure you spend extra time decorating your entrance! The front of your home should usher in your guests with great lighting, a piece of art or a mirror, something that will draw your guest's attention into your home. When decorating, feel free to experiment with décor. Go bold and try to find a statement piece or go with something as simple as a chic welcome mat! Starting off on the right foot can help keep your guests comfortable for the rest of their time in your home.
2. Add Texture
Many styles that have only hard textured items can feel too cold. While they might look sleek, this could cause people to feel slightly on edge in your home. You can make any space feel more comfortable by incorporating textured items that invite you to touch them. This includes materials like a fluffy area rug in your living room, smooth wooden furniture, faux fur pillows, and other cozy items. Think of how at ease you might feel when you're wrapped in a soft blanket, and bring that feeling to the room. Just a few tactile adjustments like these are easy ways to immediately soften any room.
3. Create a Focal Point
This could be a striking table, cabinet, or bench. In smaller entryways, a bold and fabulous mirror can grab attention and reflect light around the room. You can also display a collection of photos in frames. Whatever your focal point is, feel free to embellish it further for your gathering (greenery around the mirror, flowers on the table, cloth bunting banner, or a string of twinkle lights by the photos).
4. Create a Space Where People Can Relax
Nothing is less welcoming than having nowhere to sit when you're in someone else's home, or when your only choice is something uncomfortable. Wherever you like to do your entertaining, make sure it's a comfy area where people can relax. So whether that's on your living room couches, at your dining room table, or on your back porch, make sure it's a comfortable space that's not too overly formal where people can feel free to relax without worrying about messing something up. All of your guests are sure to enjoy having a nice spot to sit down.
5. Introduce Sculptural Lighting
Our furnishings and rooms tend to have corners or be rectangular, so consider the opportunity to introduce a sculptural element in the form of a light fixture to soften the lines. This could be a floor lamp or a wall-hung fixture. An oversized lamp can bring drama to a small room and scale to a larger space. It also acts as a natural starting point for furniture arrangement, so if you feel that your room lacks a pleasing layout, try starting with a statement light.
6. Add a Neighborly Front-Yard Feature
Hanging out in the front yard is a great way to meet your neighbors. But if your yard is like most, there's probably nowhere to sit! Make your front just as appealing as the back by adding a pair of Adirondack chairs, a picnic table or even a fire pit. When surrounded by lush plantings, your front-yard hangout can feel both welcoming and just private enough.