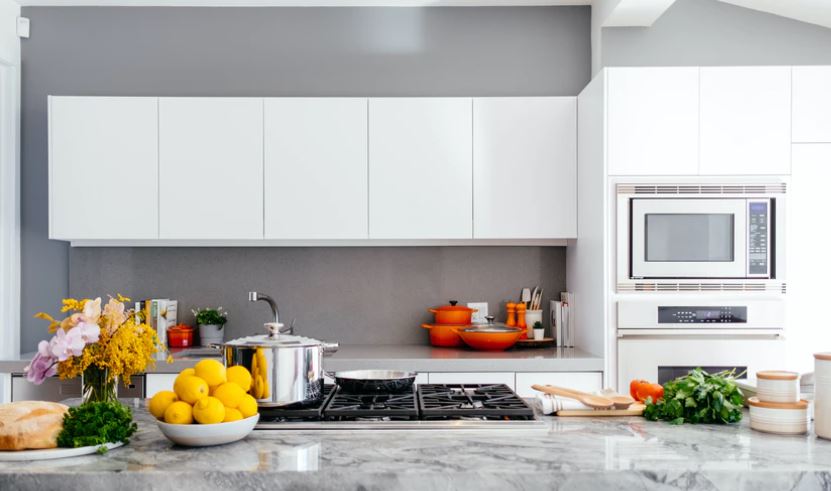 Nothing beats an organized home; you have this priceless feeling of peace, serenity, and calmness. This experience is only possible when you have a fantastic interior, clean surroundings, and a well organized and functional organizer, your cabinet.
The Design Concepts
One of the many ways to organize your home is to install cabinets. But what type of cabinets should you have? There are countless ideas and designs for your interior, but make sure that you will install only the appropriate design. You can get the services of a professional designer online and offline for help. 
Interiors speak of style, function, and quality; these are the most relevant considerations in installing your cabinet. You can go for stylish but not functional, and you can have it either way, but it is always best to go stylish, functional, and quality. Exceptional quality cabinets are a must, especially if it is installed in your kitchen. 
What to Install?
The kitchen area is an essential part of a house because you store lots of equipment, utensils and, etc. These things come in different weights, sizes, and forms. Some are breakable; others are fragile. Thus it will take a lot of consideration when planning to install cabinets in this area. The cabinet kitchen installed in this part of the house needs intricate planning and design. 
To transform your design into a real-life cabinet, you can get an expert finisher or opt for a ready to assemble one. These are some of the most prominent suggestions to consider:
Colour
Carefully decide on colour and tones. In psychology, different colours draw out different emotions, and in fact, 62 to 90 per cent of first impressions are triggered by colours. Thus, it is crucial to carefully think about the colours in your design. 
The standard colours that you see in the kitchen cabinets are white and grey. White cabinets give a spotless and uncluttered look that matches and blends with any kitchen style. The colour can pair with fewer accessories and minimum details to maintain a fresh and pristine kitchen mood. Meanwhile, grey colour projects a versatile look that comes in multiple tones for a custom grey finish. 
Traditional cabinets come in a beautiful brown colour palette; the earth's colour projects stability, safety, and confidence. The colour gives a classic warm tone that adds elegance to your kitchen because of its simplicity, natural, and organic character. 
Material
Depending on the use of your cabinet, you can decide which material to use. The most common, however, is a wood cabinet. Wood is an excellent material for cabinets because of its classic and timeless look, which adds value and beauty to the kitchen and the home. Wood cabinets are easy to customize and not labour-intensive. 
Lumber used in making cabinets are maple, oak, hickory, cherry, and pine. Oak is known to be the most durable and rigid material used for high-quality furniture. Mongolian and Oriental oak are common species in the eastern hemisphere which is often used for wood tiles and boat building. Red and White Oak are common in Northern America and is also used for furniture and home building because of their durability.
Another material commonly used in making a classy cabinet is laminate; this is an alternative to the commonly used hardwood cabinetry. Laminate is a manufactured wood product covered with stylish skins to project a hardwood finished look. This material is reasonably priced with guaranteed strength, not to mention the environmental attitude that the process supports in processing the material.
Thermofoil is a material that mimics wood detailing designs and replicates a wood look. A non-pricey wood material, plywood or particleboard, is coated with a vinyl film to give that desired wood look. The material is a superb option because of its design flexibility and cost-effectiveness.
Design
Designs should equate with functionality. Whether new cabinets or just remodelled old ones, it is vital to pay much attention to their use. How do you use your cabinet is the most critical question. Is it for storage or display only? Know these things before making designs because every cabinet component has its relevant function; among them are:
Cabinet frames – frames determine the strength of your cabinet. It will tell you how many loads you can put on your cabinet.
Drawer box – must be very durable to provide strength and stability. The drawer box should provide the most substantial construction to hold the items inside.
Drawer glides – provide that needed support for the drawer box; it should be designed to allow easy slide open and close for the box.
Takeaway
The kitchen cabinet is one of the essential organizers in your homes, especially in the kitchen. It comes in different functions, designs, and materials. You can choose to have your cabinets made of wood, laminates, or Thermofoil. These choices will give you the freedom to decide to achieve the desired functionality, aesthetics, and price that can be afforded according to your budget.
Ref number: THSI-2180