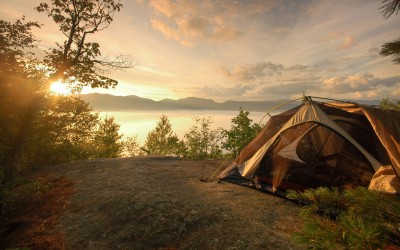 Tents That Feel Like Home – The Biggest, Best and Most Sophisticated
Are you thinking about going camping now that the bank holidays are here, or perhaps you are considering this option for the summer? Have you discarded this option because you don't feel like spending part of your day in a tiny and uncomfortable plastic tent? Well, you'll be glad to know that you can camp in style with tents like the ones we are about to show you – the biggest, best and most sophisticated – that can make us feel as comfortable as if we were at home. Here are 3 of our favourites:
1. This first option can look a bit odd and worm-like, but here we have one of the biggest options if you are thinking about going camping with the whole family or with a couple of friends. As you can see, you can even park your car next to it so you can have your car boot inside the tent if you need something; you've got to admit that's pretty handy! It might not seem very posh in the outside, but it is the perfect option if there are quite a few of you.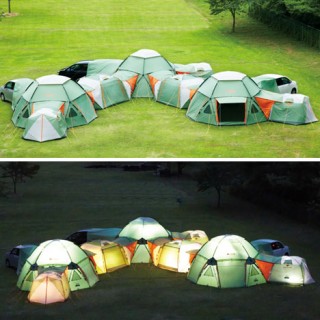 2. The best option would be this tent where nothing essential is missing. We have several beds at the back of the tent – that can be made into smaller bedrooms when we draw the curtains if privacy is needed – a small kitchen and a dining area. You can have everything in one single and trendy space that can be converted into several different areas as well – thanks to cleverly placed fabric dividers. This seems the perfect option for a relaxing weekend, getting the best out of nature while still enjoying our home comforts.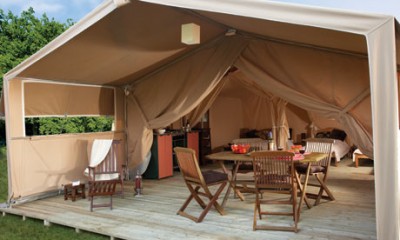 3. And finally, the most sophisticated option would be this huge bedroom tent with a king size bed, table and chairs to match. It is sophisticated but with a rural touch that will make you feel closer to nature and more relaxed than ever! There's not much more to say about it… who wouldn't like to spend a couple of days in there?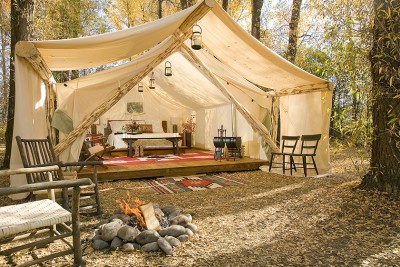 Happy camping everyone!
by Sandra Martinez