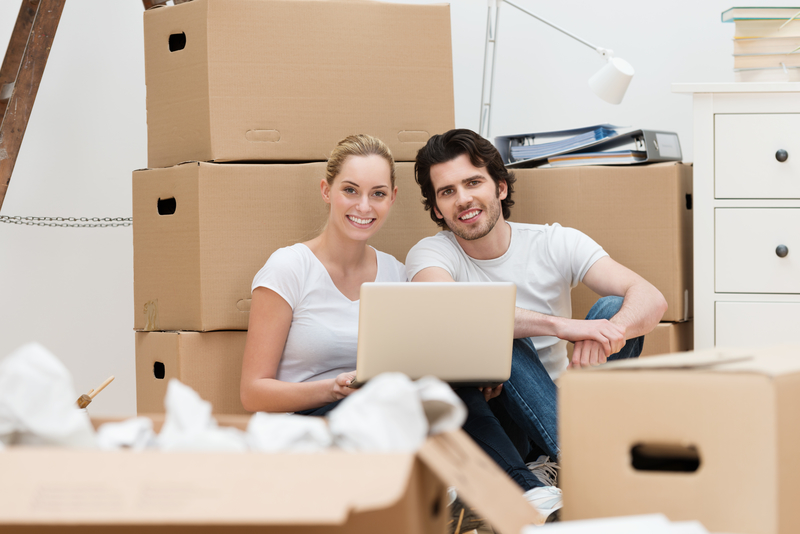 Moving home can be a stressful experience.  It can also be very exciting!  However, there are lots of things you'll need to bear in mind if you want your move to go off without a hitch.  You won't just need to make sure that everything arrives safely at the other end, you'll need to plan your time carefully, too!
Going it alone when it comes to home removal and relocation is never easy.  That's why a domestic removal and moving service is always recommended, whether you're clearing out a flat, or if you're making a move from a mansion.  Here are just a handful of reasons why that is the case.
Everything is Packed Up Safely and Professionally
Getting your most delicate and valuable items packed up ready to go can be a bit of a hassle.  While you can spend a lot of time making sure that everything is nicely packaged and safe to ship across long distances.  Hiring a removals expert will ensure that your fragile items and most valuable pieces are safely protected for what might be a bumpy journey ahead.
Removal experts will be able to ensure all your clothes, crockery and everything in between are handled with the utmost care and attention.  A professional service is a great choice if you're especially worried about certain items surviving the journey.
It's More Time Freed Up
Arranging a move takes a lot of effort.  Not only do you have to make sure your old home is fully moved-out and clean, but you need to ensure you have everything ready for the other end.  Why not call on a removals expert to handle the bit in between for you?
Asking a domestic removal company to move your items for you from point A to B will give you more time to handle any necessary paperwork.  It'll also be a huge support if you are struggling to get time off work to move.  You can trust an experienced and reliable removals firm to handle your home move for you with efficiency, care and impartiality.
Heavy Lifting is Covered
You may have one or two pieces of furniture that are simply too heavy to lift out on your own.  Even if you have friends or family who can help you, it makes sense to ask a professional removal team, one which is fully trained to handle and lift extremely heavy loads, to help you on your way.
This means there will be no risk of you straining yourself, nor will there be a chance of you accidentally damaging or breaking a heavy item in your possession.  A fully-insured removal service will carefully move bulky and awkward items so you don't have to.
Moving with Care
The best reason to move home with a professional company is the fact that your whole move will be catered to by an experienced team who knows exactly the right steps to take.  Don't try and move house or clear your property on your own – call someone to support you! Get in touch with Bellview Transport today on 01865 744993, where their team will be very happy to answer any question or queries you may have.