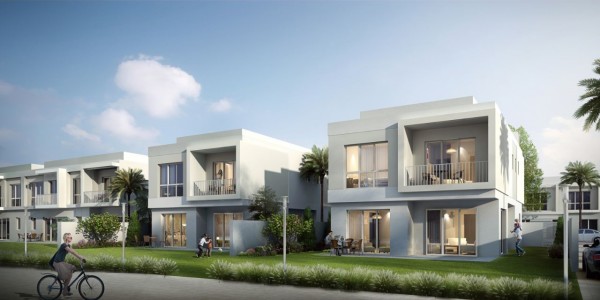 Dubai: residential property for sale for those who live big
Looking at contemporary Dubai, it is hard to imagine that not a long time ago this bustling city was just a small fishing village. Now it is a city of records! Over the past decades, the emirate has rapidly changed its appearance and has become one of the world's leaders in the field of trade and tourism. What was the cause of these changes? What prompted the city to jump into development? What changes await it in the nearest future?
The secret to Dubai's success after discovering vast reserves of oil is not only in major capital investments, both local and foreign. The emirate's authorities lowered or eliminated strategic taxes on income and corporate taxes, thereby creating an attractive environment for many expatriates.
Dubai is the largest city in the country. It is divided into several parts, there are areas of business development, commercial zone, historical centre and, of course, residential areas. Clear enough, that in the city that grew up on tourism and petrodollars, you can find many luxury estate offers.
Only the best residential property for sale from YzerProperty
Our company is a long-term player in the UAE property market that accompanies and conducts real estate transactions in the United Arab Emirates. Acquiring residential property for sale in Dubai has never been that easy as it is with YzerProperty.
What are the advantages of working with YzerProperty? Our team is a group of highly qualified professionals, always ready to help you. Why can we offer you prices for apartments in emirates below the average market rate?
We have three reasons for you:
#1. Competent work.
Our team is well versed in local estate market, we know everything about local apartment prices, and we know how any kind of housing can be bought on favourable terms and at the same time not at the expense of the quality and comfort of the future tenant.
#2. Good reputation.
YzerProperty has been working in the UAE estate field for a long time already and has established itself as a bona fide agency that can get a better deal for its clients.
#3. Big Variety
Big variety. On our site, you can find diverse property offers in Dubai or in the UAE on good terms. All of them will fully meet your desires and optimally match the combination of price and quality.
Already decided to buy a housing? Some more tips for you about Dubai's estate
Apartments in Dubai occupy the lion's share of the investment market – a variety of price range, low maintenance costs compared to the villas, the availability of excellent infrastructure and a variety of additional services will allow everyone to find housing for their taste.
So, if you have a firm plan to obtain perfect residential property for you in Dubai, the first thing for you to do is to decide the budget. The scale of prices for apartments is quite large now, so for the same money, you can buy an apartment in a luxurious district with a view on the sea or an inexpensive apartment with several bedrooms in a new area. It should be noted that in any case, you get high-quality premium housing. Whether you are going to buy a less expensive apartment in Dubai or villa near the sea, in most cases your new housing will be nicely equipped with a new furniture, satellite/cable TV, Internet access, modern interior. Moreover, it is possible that you will get one or two parking spaces.
It should be noted that the process of searching for and selecting real estate is quite complicated – in order to make a profitable and reliable investment you need to carefully study the market and know all peculiarities of the procedure. That is why the most effective way will be to contact YzerProperty consultants or search for good offers via our site to choose the most suitable estate options for you.