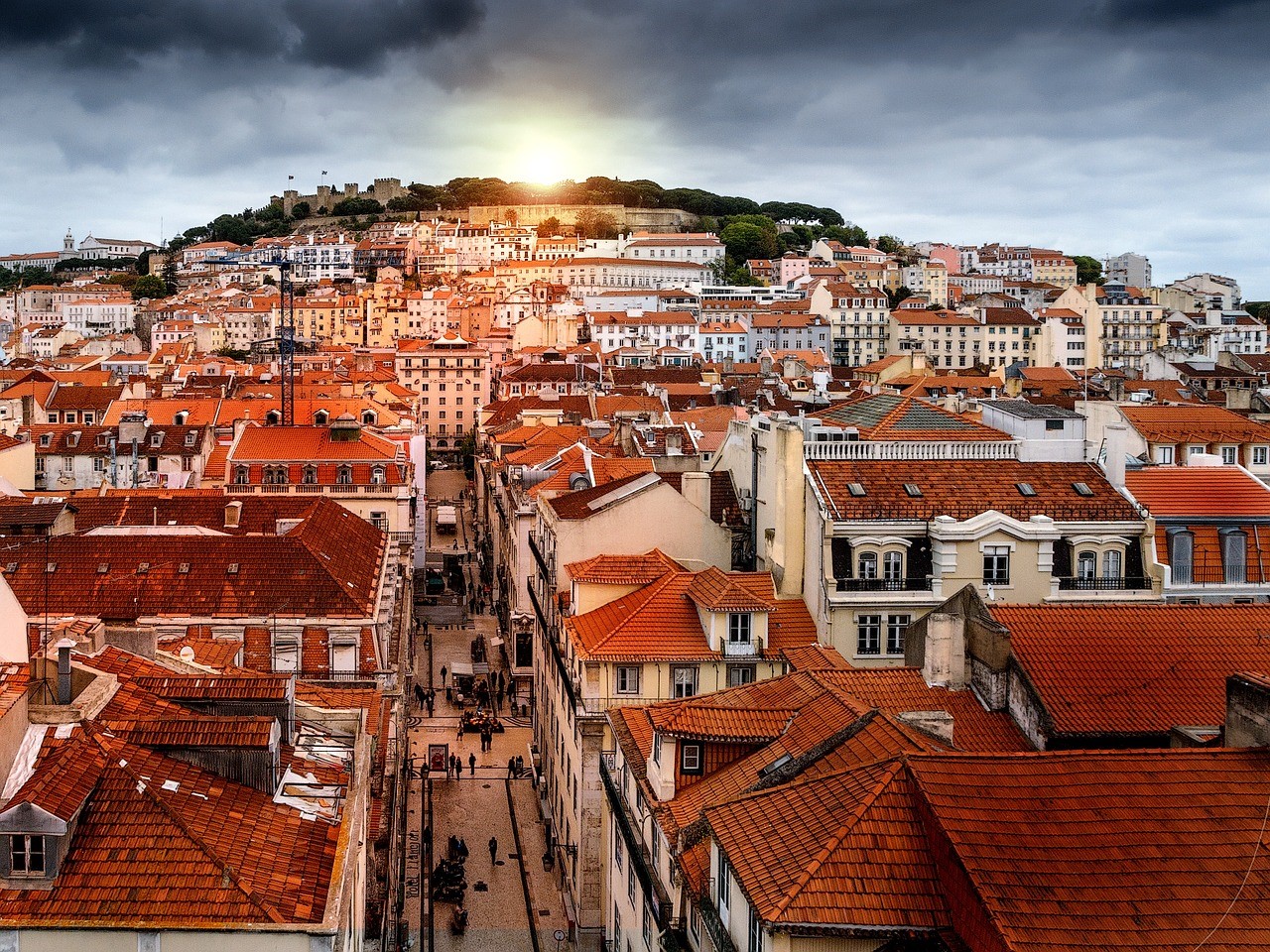 Despite its recent economic boom, there are still many lingering misconceptions about Portugal, and as a result, it has not seen the influx of expats that France or Spain have.  Although 900,000 expats have already made it their home.  The attractions of this beautiful country are becoming increasingly well known: all-year-round sun, some of the best beaches in Europe, great food and wine, rich and historic culture and friendly, welcoming people, many of whom speak English.  Portugal has one of the lowest costs of living in Europe, and whether you are looking to buy or rent, accommodation prices are low. Warmer winters mean that heating costs are low, although you may need to run air conditioning during the hot summer months. One of the great attractions for foreign investors is that there are no restrictions on property ownership and non-EU citizens can get a residency permit, known as a 'golden visa', entitling them to free movement within the Schengen area, if they buy a Portuguese property with a minimum value of 500,000 euros.  As a consequence, Lisbon has seen a surge in foreign property acquisition which has made it the hottest property destination in Europe; but Portugal is a country of rich diversity, and there are plenty of other places you should consider apart from the hilly coastal capital.
Lisbon
For many visitors, Portugal's capital is their introduction to the country and certainly this vibrant, cosmopolitan city, with its enchanting mix of ancient and modern and its proximity to the spectacular beaches of the Algarve, make it a very appealing location.  The city has a well-established expat community, and if you enjoy the pleasures and diversions which a capital city has to offer, you won't be disappointed by living in one of Europe's great capitals and one which has experienced a huge rejuvenation in recent years.
The Algarve
If you are looking for a home which gives you easy access to some of the glorious beaches that Portugal has to offer, then you may consider finding a property on the Algarve. Cascais is just 30 minutes west of Lisbon, by car, and this coastal city, with its beautifully clean beaches and its quaint narrow streets has become popular with expats who want a home at the beach which also allows easy access to the pleasures of the capital.  Everyone has their favourite spot on the Algarve, Tavira is widely considered to be one of the prettiest towns in the region and Lagos is famed for the abundance of water sports it can offer its visitor or resident. An obvious fact, but one that needs stating, is that the Algarve is a major tourist destination and it will be very busy during the summer months.
Porto
Increasingly popular with expats is the glorious northern city of Porto, 186 miles north of Lisbon. With its own international airport and excellent transport links, this stunningly beautiful city at the mouth of the Douro river offers a cooler climate, outstanding seafood, unspoilt coastline and fewer tourists. Although it is cooler than the Algarve and the sea is colder, northern Portugal has a charm all of its own, and for those wanting to get away from the crowds, it has a particular appeal.  In recent years Porto has also become a hub for entrepreneurial start-ups, and perhaps, for this reason, it is now the second most expensive city in Portugal. However, property prices remain amongst the cheapest in Europe.
Braga
The northern city of Braga, Portugal's third-largest, is only just being discovered by expats, but there are good reasons why you should seriously consider this location. Known as Portugal's 'Roman City' Braga has a rich architectural heritage with extensive Roman ruins, a 12th-century cathedral and numerous historic houses and churches, but Braga is by no means locked in the past. Two universities and a large student population ensure that there is a lively nightlife and a vibrant café culture and the city's modern buildings, such as the Municipal Stadium are amongst the most innovative in the country.  Braga is also a transport hub and as well as an excellent internal bus service it has useful transport links to all parts of the country and is easily accessible from the international airport at Porto. The temperate climate is also an attraction, neither too hot in summer nor too cold in winter, with annual temperatures ranging from 47-69 degrees Fahrenheit. As a further enticement, Braga is one of the most inexpensive European cities in which to live.
ref: THSI-1888