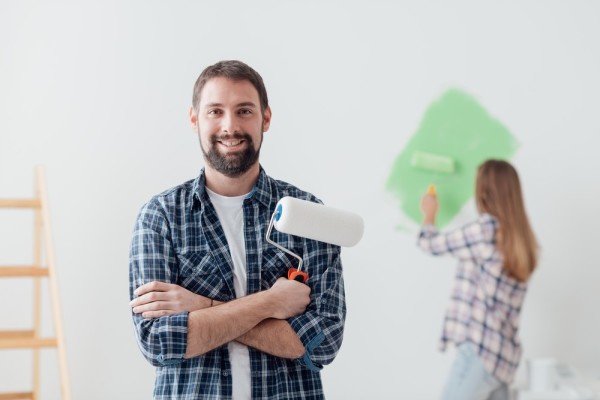 If you are going to put money into your home, it's good to ensure that you will get your investment back when you sell the house. Home renovation Winnipeg professionals can attest that sometimes, you will do things just to make your home more conducive to your needs, and then other times you may be trying to increase the value of your home for its long-term equity. If you want to be confident that whatever renovations you make will financially come back to you in the end, then making smart renovation decisions is key.
To increase the value of your home while also making it more functional, consider making these valuable renovations to build equity to sell in this red-hot market or in the future. Sometimes you don't have to spend a whole lot to get a great return on your investment.
Convert space to a loft
If you have loft space, redoing it is one of the quickest and easiest ways to not only add space but to increase the value of your home. Not many people think about loft space, or they think that an old attic is just that — an old attic. Kids love loft space to play in, and they can also make excellent offices, studios, or entertainment rooms.
Open up a room to the outside
Sometimes called "extension rooms," opening up a room to the outdoors is an excellent way to create an "endless room" feel. Whether it is a space off of the kitchen, office, or guest room, adding a doorway with a patio is an excellent addition to any home. The best part of opening up a room is that it allows for a flow to an outdoor space and usually costs you only about $1300 for an extension. Depending on the space you have and the materials you choose, an extension space can bring a little bit of the outdoors, inside.
Utility room makeovers
The utility room doesn't have to be just for laundry. It can be like a big organization space. If you route the plumbing just right, you can add not just a washer and dryer, but a sink to wash all those things you don't want to use your kitchen for. Add shelving to house all the overflow from the mudroom and hanging racks to keep everything organized, and your utility room can be the most utilitarian room in your house.
Renovate your kitchen
If there is one room where you can always see a return on your investment, it is the kitchen. Adding the smallest upgrade to a kitchen can build some huge equity. Things like changing out knobs, fixtures, lighting and other super easy upgrades are an excellent way to increase the value of your home, while at the same time creating a great area for the whole family.
Open up rooms
If you want to increase the value of your home with a great renovation, it isn't always about adding space. Sometimes you can create space simply by opening up rooms to connect them to one another. If you have to add load-bearing structures, make them functional. Opening up walls to make a more livable living space can create a better place to build family memories and entertain. Having a formal dining room is nice, but being able to hang out with your kids while you make dinner after a long day is even nicer. This isn't always a huge project; if you combine spaces, it can be a very inexpensive renovation that can significantly increase the value of your home.
Dig out the basement
It might sound intimidating, but digging out the basement floor to make the basement more livable is a great way to add extra space to your home. If you dig out a full basement and renovate, you are basically doubling the size of your existing home. If it is a good space, meaning it is dry and the plumbing is available, using the basement to increase the value of your home is an excellent idea, even if you have to dig out the floor to create ceiling height.
Some things just make living in your home nicer, and then some things both make it nicer and add value. If you want to create space in your home while increasing its equity, these are the best home renovation projects to undertake to cost you the least while having the greatest return.