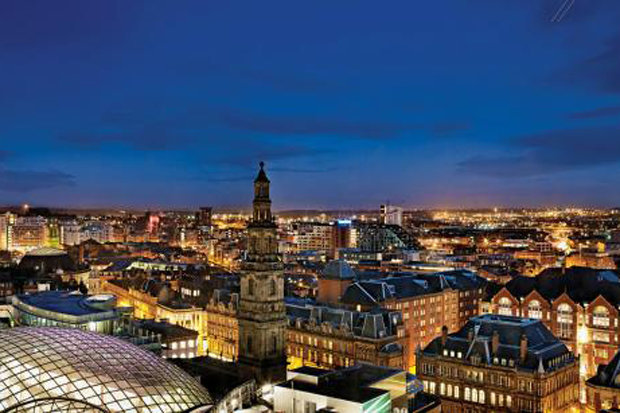 Heading off to university is an exciting and often daunting prospect for any young person. But it can also be the best 3 years of your life! Brits are spoilt for choice when it comes to great universities, with a host of outstanding universities right across the UK. While of course, you should base your university decision primarily on academics, you also need to think about the fact that you are going to be moving to a new area where you will be spending the next 3 years of your life.
With this in mind, we wanted to take a look at the best UK towns and cities for students to live in. From affordability and housing to nightlife and career opportunities, we list 3 of the best UK cities for students to live in!
Leeds
Leeds has been announced as the UK's number 1 graduate hot-spot for the second year in a row, taking the crown in both 2017 and 2018. While Leeds may not be as well known as Manchester or Bristol when it comes to popular university towns, it has a hell of a lot to offer, both academically and socially. Leeds has the perfect combination of affordable housing, good starting salaries for graduates, an excellent selection of nightlife and entertainment and, perhaps most importantly, the 3rd cheapest pint of all university towns! The average monthly rent for a 2-bed property in Leeds is just £750, and when you split that between 2 tenants it means you would be paying less than £400 a month each. Leeds also has a sizeable rental market with a wide selection of properties frequently coming onto the market, so you will always have a good number of options to choose from when it comes to housing.
Another important factor for any student is the speed of wifi in the area! A solid internet connection is essential for students who regularly need to work online to write essays and research papers. TheHouseShop's 2018 Graduate Hot Spots report found that Leeds had the 4th fastest wifi speed out of the 25 largest university towns and cities in the UK – so you won't have to spend hours watching your internet browser buffering!
Leeds was also ranked as 4th best for career prospects, with a good number of graduate jobs in the area and a relatively high starting salary. Combine good career prospects with incredibly affordable house prices and Leeds proves itself to be a really attractive location to lay down roots post-university and start the next stage of your life after graduation.
Belfast
Named as the Best Place to Visit in 2018 by Lonely Planet, Belfast is earning itself a reputation as an exciting, diverse and vibrant city to live in. While many students are drawn to the bright lights of London, Belfast has just as much to offer young students and for a fraction of the cost.
One of the main reasons why Belfast is such an attractive option for students is quite simply its affordability. Belfast has one of the lowest cost of living index ratings of all the major university towns, with cheap travel, extremely affordable housing options, low-cost utilities and reasonable prices at both bars and restaurants. In fact, the average cost of a meal for 2 at a nice restaurant, including drinks, is just £40!
While most students will be renting property during their studies, the house prices in Belfast are so cheap that you should seriously consider whether you could afford to buy a house in the area. The average cost of a 2 bedroom home in Belfast is just £103,815, and even if you choose not to stay in Belfast after your studies, you could rent the property out and earn yourself a steady stream of income straight out of university!
Birmingham
Birmingham is another great choice for students. Birmingham has recently undergone a massive regeneration scheme, with huge investment into New Street Station and the surrounding area, as well as general infrastructure investment making the city accessible, modern and seriously impressive. When it comes to career prospects and work experience, Birmingham Real Estate has some serious credentials. Given the title of "Europe's Meeting Place", the city hosts 40% of the UK's conferences and is home to Europe's second-largest insurance market – giving students plenty of opportunities to get involved in the world of work before they formally graduate.
While rents in the area are not the cheapest available, they are still highly affordable, with a 2-bed property coming in at an average of £817 a month, and a 4 bed coming in at around £1,113 per month. If you go for a 4-bed property and share it with other students, you will end up paying less than £300 a month each! Leaving you plenty of cash left over to go out and enjoy all the sights and entertainment that this wonderful city has to offer.
So there you have it! Those are our picks for the 3 best UK cities for students to live in. Have we missed a great town or city that you think deserves to be on this list? Drop us a message on Twitter to @TheHouseShopUK and let us know!