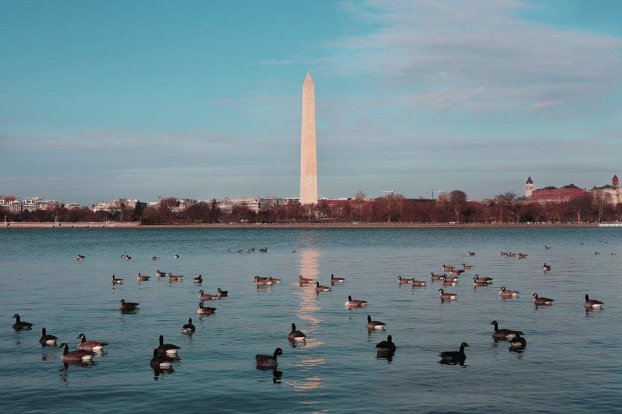 The population in the District of Columbia has grown for 14 straight years. The number of people topped 705,000 in 2019, even though the growth rate came in at less than 1 percent.
Yet since 2005, DC has grown by more than 138,000 people. That's a 24.4 percent increase.
While that kind of growth is impressive, it also contributes to the higher cost of living in DC. When that many people move into an area, housing is naturally going to become harder to find.
Read on to find out more about things like the average rent in DC and the salary needed to live in DC.
Where DC Ranks
First, the good news: DC cost of living isn't as bad as places like New York and San Francisco. But it' not that far behind those cities either.
A 2018 study ranked San Francisco first and New York second on the list of most expensive cities in the U.S, followed by San Jose and Oakland. Washington DC ranked fifth.
That makes DC the second-most expensive city on the East Coast, ahead of places like Boston. The salary needed to live in DC is more than $90,000, at least if you want to live comfortably.
Of course, plenty of people get roommates and live on less. But they have to when the average rent in DC was $2,170 as of 2018.
Why is DC so expensive? For one thing, it's the nation's capital. That gives it a steady source of jobs that are either directly or indirectly related to the government.
Renting vs. Owning
Like a lot of big cities, people in DC are more likely to rent than own. If you want to buy a home, you're often better off going into the suburbs of Virginia or Maryland.
Renting is the best bet for people who want to be near the action in the capital. You might pay more, but you'll also deal with a much shorter commute than someone who has to drive in from Northern Virginia every day.
But how do you find an apartment in such a hot market? Browsing listing on Craigslist may work for a few people, but it can also get time-consuming fast.  If you're a high-powered professional, it's worth narrowing your search down to one or two premier management companies. You can give your list of
requirements to the company and let them match you with a great apartment in a solid neighborhood.
Once you've narrowed it down to two or three apartments, you can schedule some viewings. Those viewings will bring you that much closer to leasing your dream apartment.
There are a lot of reasons to move to DC. But most new arrivals are there because they want to get things done. That means they don't have time to spend all day looking for the perfect apartment.
The Cost of Living in DC
The cost of living in DC is daunting for a lot of people. But you can also make good money here, which helps a lot with finding the right place to live. Once you've signed a lease, you'll need to figure out a plan of action for moving. Bookmark our site for tips that will help make moving as pain-free as possible.