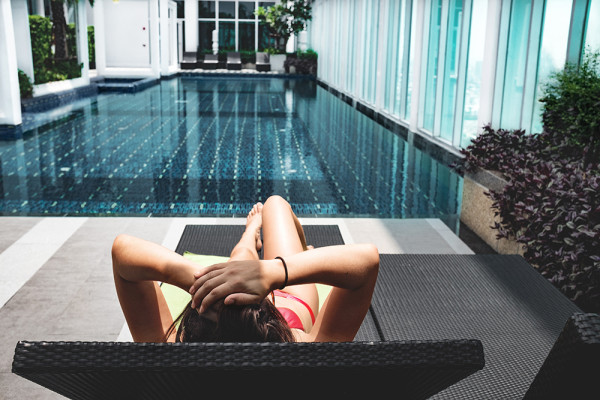 If you've been planning your dream pool for a while, you probably already have a good idea about which features you want to make it as luxurious as possible. Before you start laying the groundwork, take a look at these ideas for finishing touches that will really make your pool stand out from the crowd.
Floating decorations
Floating accessories are quick, simple way to make your pool feel a little more glamourous. Floating flower arrangements are stunning for special events, while textures orbs add a quirky, modern twist. Candles, rose petals or even giant, floating letters will turn the surface of your pool into a blank canvas, adding a splash of personality for any occasion.
Custom lighting
We all know that bespoke lighting can transform an indoor space, so why not apply the same logic to your pool area? Installing dramatic lighting will make your pool come alive at night, allowing it to double-up as a breath-taking art installation, even when you're not taking a dip.
Work with an experienced landscaper to create an atmosphere that complements your home and garden. Conventional underwater lighting can often be used to great effect, but you may also consider floating lights, illuminated fountains or a scatte of LED lights of fibre-optics to create a sparkling, starry vision. This picture gallery of unusual pool lighting might give you some ideas.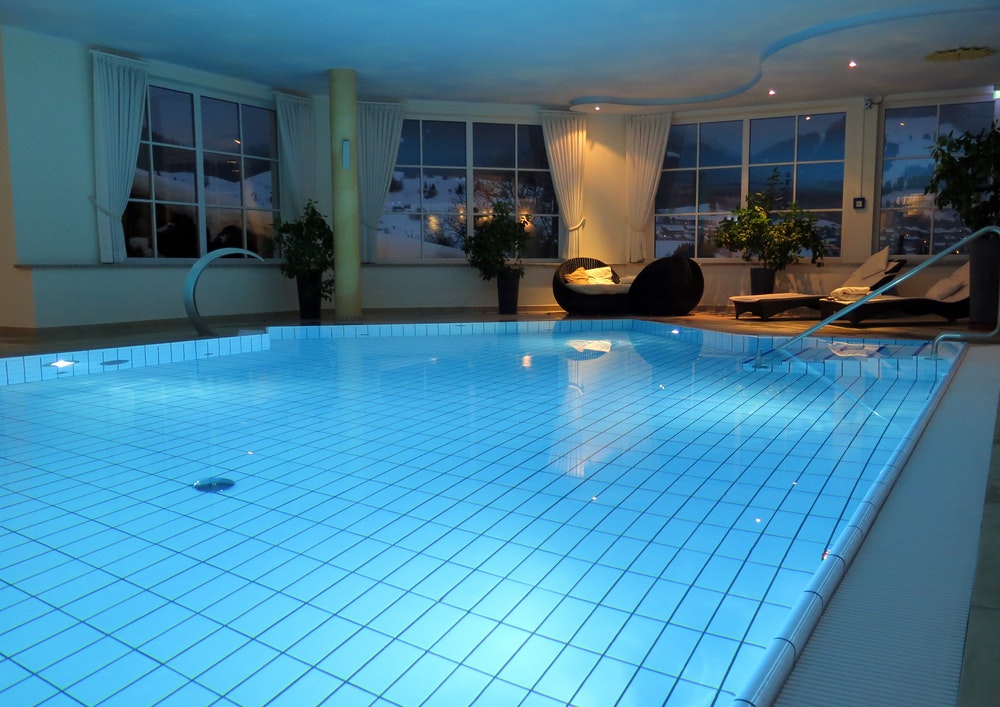 A Waterfall
Not only is a waterfall a beautiful addition to any pool, it can act as a humidifier on scorching days and provide tranquil ambient sound while you relax. You could even use a waterfall to cover the entrance to a hidden, private area of your pool. Even the simplest waterfalls and fountains can make a huge difference to your pool aesthetic, as cooling off under a fountain of water or listening to its gentle cascade will add an extra bit of luxury to your poolside experience.
Tanning ledges
Incorporate a tanning ledge into your pool by installing a platform just a few inches beneath the water's surface. This makes for the perfect spot for sunbathing while keeping cool, and also serves as a safe shallow end for little ones.
Keep in mind that vinyl liner pools are typically too fragile for tanning ledges, so you will need to choose a fibreglass design with an in-built ledge or talk to a ceramic swimming pool builder about a custom design. For more information on the benefits of fibreglass pools visit award winning swimming pool builders, Compass Pools.
Lazy river
If you're lucky enough to have a garden that could accommodate a lazy river, why not go for it? Take inspiration from this Miami residence that was put on the market last year, which has an understated pool running all the way through its grounds, transporting swimmers from room to room – why walk when you can float?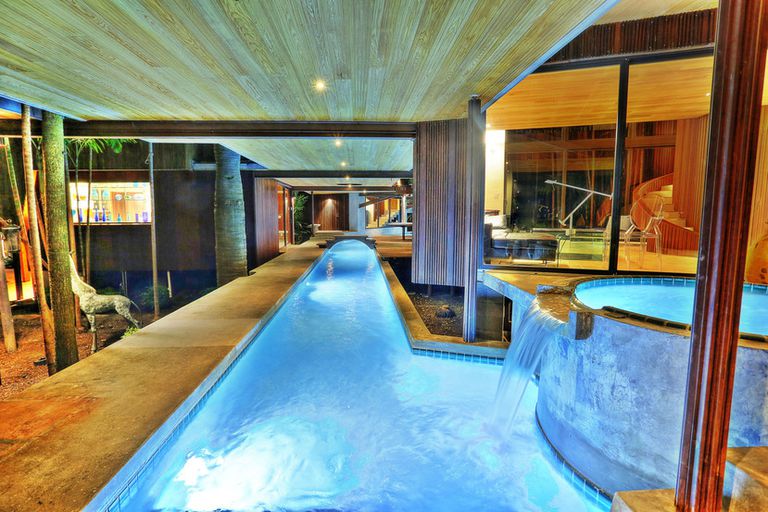 Source: Cosmopolitan
A Swim-up bar
Let's face it, having to get out of the pool and dry off (or at least wrap yourself in a towel) just to top-up your glass is a pain. Being able to swim up to a bar and perch on a semi-submerged seat while you grab a refreshment? Much better.
As long as you've got a partner that's willing to play bartender, it's perfect for lazy weekend afternoons as much as pool parties with all your friends.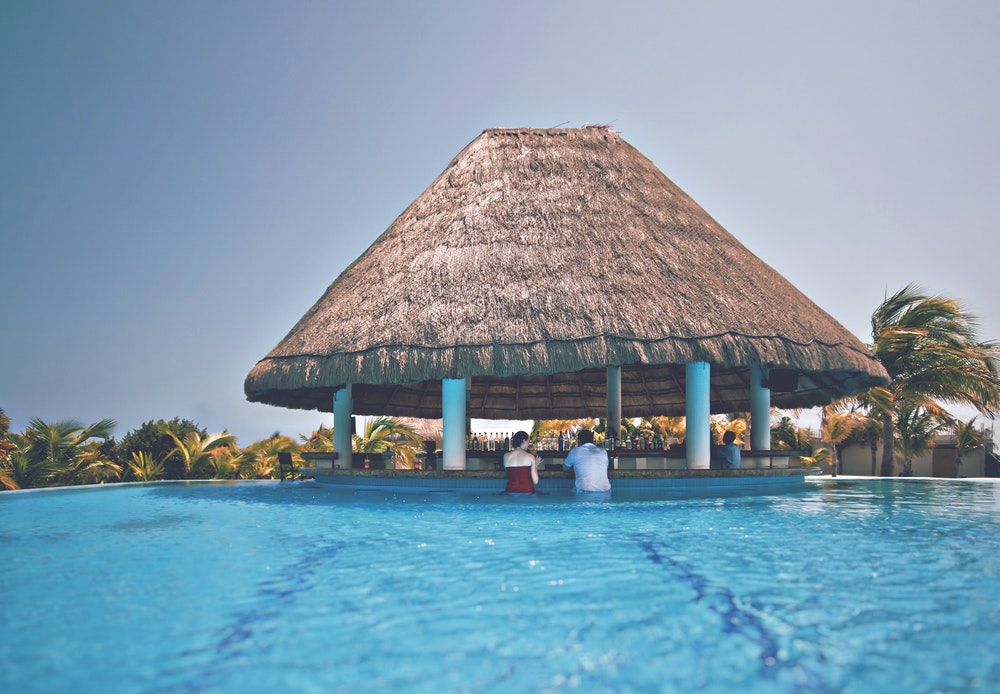 Perimeter overflow
Most people are familiar with the concept of an infinity pool, where the water spills over one edge into a reservoir below, making it seem like the pool blends seamlessly with the horizon. Well, a perimeter overflow (also known as a 'knife-edge') works in the same way, but on all edges of the pool.
The result is the stunning illusion of water being perfectly contained without any visible walls, creating the impression that the pool's surface is a gleaming sheet of glass. By using a hidden slot around the edge of the pool, perimeter overflow is great for a crisp, ultra-modern aesthetic.