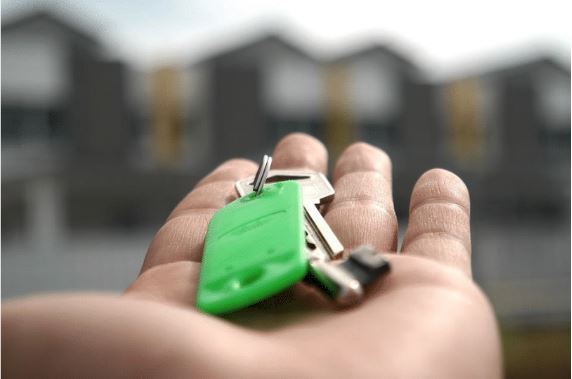 Moving to a new house unveils new beginnings in your life. It is a major and significant life event for everyone. Well, it is rather easy to get exhilarated and elevated about moving into your new home. However, how ready are you to move in? Are you equipped with the essential things when you finally move in?
Sometimes, when you get too excited to move into your new house, you forget about the things that you will need in your home. It is especially true for most first-time home buyers. Most of them think that when closing ultimately takes place, there's nothing to worry about anymore.
But, it is just the calm before the storm. Imagine opening the front door to your new home, and you are super excited. However, you notice that the house looks so empty. And then it'll hit you with lots of shopping to do. For a little help, we will walk you through the must-have move-in list for your new house. Read on!
Bedroom
These days, we are in the center of a mattress revolution. With a large number of new mattress companies found online, it is relatively much easier to get a premium mattress delivered directly to your new home when you move in.
Also, you will pay less than the amount at the local stores. Some of the best beds today include Casper and Nectar. Some may ask about nectar vs casper, which is best for any sleepers. Well, the answer depends on your personal preferences, sleeping position, and other factors.
Aside from a new mattress, you will need pillows, sheet sets, mattress pad, bed frame, comforter, nightstand, dresser, lamp, curtains, under bed storage, and many more. Improve or boost your personal space with a full-length mirror, hangers, hamper, and a lamp.
Living Room
Of course, in the living room area, you will need some pieces of furniture. However, what you choose to buy will be determined by the layout and size of your new living area. Some pieces that you need to consider include coasters, coffee table, couch, media center, side table, area rug, pillows, and seating. 
Lighting
Home lighting can undoubtedly define or expound a room. However, it is usually neglected and ignored when designing a room. If the room gets lots of natural light, then you may not need to install some lighting. But if not, then you need to think of some lighting solutions that'll illuminate the room. Consider installing or adding recessed lighting or several table lamps.
Kitchen
For the kitchen, you will need several gadgets and gizmos. If you do not think about it beforehand, then you may have to go to a local store while cooking a meal. To steer clear from any kitchen problems, ensure to choose these essential kitchen items such as measuring spoons and cups, an oven mitt, tongs, spatula, wooden spoon, and a bottle opener. 
Bathroom and Laundry Room 
With plenty of things to consider, the bathroom has many missed items. With that said, you do not want to miss a bath mat, shower rings, shower liner, shower curtain, scale, and a plunger. If you have a laundry room, ensure to have laundry baskets, iron, ironing board, dryer sheets, bleach, and laundry detergent.
Cleaning Supplies
The cleaning supplies is yet another typical-forgotten set of items. Keep in mind that the cleaning supplies will be applied all over the house. Thus, it is important to equip your cleaning closet with broom and dustpan, bucket with a mop, stove cleaner, all-purpose cleaner, rubber gloves, toilet bowl cleaner, and toilet brush. 
Other Items to Consider
Although contractors hand out keys to new home buyers, it is better to install deadbolts and change the locks. Just take out the locks from your doors and bring them to a hardware store, create a new key for you. Alternatively, you can contact a locksmith to swap the locks for you.
Moreover, perhaps you'll need some garden supplies such as rakes, shovels, trowels, and weed-whackers. Also, think about a wagon and a watering can. You may need some repair and tool items as well. Remember that every house needs a well-supplied toolbox. 
Aside from the toolbox itself, you need other items such as hacksaw, pliers, plumber's wrench, basin wrench, small power drill, staple gun, tape measure, nail driver, assorted screwdrivers, and hammers.  
Takeaway
When you move into your new house, for sure, you will not forget the huge things such as a mattress or couch. However, there are plenty of things that you may not remember right away. The list above from necessities and essentials to some gadgets will undoubtedly aid you in making the most of your new home. Be sure to list these items on your checklist before you call your new house a home.
Author's Bio: 
Analisse Weathers is a blogger and writer. She mainly writes about home improvement, home renovation, home repairs, and just about anything related to home-related subjects. Analisse loves to write these topics as she aspires to become an interior designer someday. In her spare time, she spends time with her family and friends.