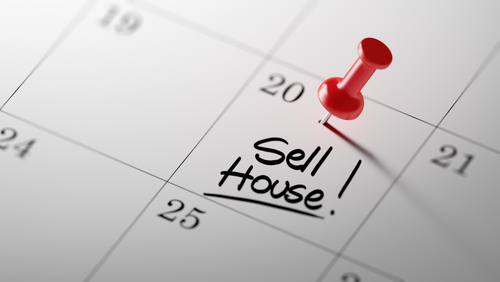 New data has revealed the ten best and worst places to sell a property in England and Wales. Quick Move Now and Home.co.uk lists Bristol and Plymouth as the best places to sell and Mayfair and Marylebone as the worst. Unsold properties in Bristol and Plymouth typically sit on the market for 40 days, whilst those in Mayfair and Marylebone will normally remain on the market for 202 days – more than six and a half months.
10 best places to sell a property
| | |
| --- | --- |
| Location | Current typical time on market |
| Bristol | 40 days |
| Plymouth | 40 days |
| Derby | 43 days |
| York | 44 days |
| Northampton | 46 days |
| Stockport | 46 days |
| Stoke On Trent | 46 days |
| Portslade By Sea | 46 days |
| Maidstone | 46 days |
| Swindon | 47 days |
10 worst places to sell a property
| | |
| --- | --- |
| Location | Typical time on market |
| Mayfair | 202 days |
| Marylebone | 202 days |
| Soho | 196 days |
| Regents Park | 180 days |
| Charing Cross | 179 days |
| Stretford | 179 days |
| Knightsbridge | 177 days |
| Salford | 173 days |
| Bloomsbury | 159 days |
| Paddington | 157 days |
Nationally, the typical time on the market is currently 65 days. This increased 6 days – or 10.2% – from last month.
Danny Luke, managing director of Quick Move Now, commented: "It's clear from these time on market figures that the property market is currently very mixed. Some areas still see strong demand, so properties are selling quickly and achieving a reasonable price. Other regions are struggling more.
"If you're planning to move in the next year, it's essential that you become familiar with what the property market is doing in your area. Is there much demand? What sort of price might be achievable? A good, local high street estate agent will be able to talk you through recent activities to help guide your marketing strategy for the sale of your home.
"Generally, over the next year, I would expect to see further slowing in the market in the majority of areas. The current economic climate is undoubtedly impacting buyer affordability, becoming more of an obstacle to the property market as we move into Winter."
Top tips to speed up your house sale
   

Avoid lengthy property chains
Property chains are one of the biggest causes of delayed and failed property sales. Selling to a chain-free buyer is ideal, but if that's not possible, keeping the chain as small as possible is advisable.
   

Find out as much as you can about your buyer.
One of the main things you rely on your estate agent for is finding out as much as possible about potential buyers. It isn't very reasonable to accept an offer without knowing a fair amount about the buyer, such as:
     

Are they in a chain? If so, how many parties are in the chain?

     

What's their financial situation? Do they have a mortgage in principle? Are they cash buyers? A cash buyer usually means a much quicker and more simple property sale.

     

What's their work situation? Are they employed or self-employed? Self-employed mortgage applications are notoriously more complicated and unpredictable.

     

What's their reason for moving? Strong drivers for the move, e.g. moving to be near family, a new job, a desirable school etc., are all likely to improve your chances of a quick and successful house sale.
   

Price your property competitively.
The market is changing. Unfortunately, not everyone is keeping up with market developments, and an increasing number of properties must undergo multiple price reductions before attracting a buyer.
You must price your property correctly from the start if you want a quick sale. We would usually suggest you look at recent sold prices in your area to get an idea of where you should position your property. Still, with a time lag of 3 months for any official figures and a slowing market, the price something sold for in the Spring is likely to be very different from the price it would achieve in today's market. Your best route would be to look at how other similar properties are priced and make sure that your property offers a more attractive option if you're looking for a quick sale. Your estate agent should have a good idea of what your property might realistically achieve, but, as the vast number of recent price reductions show, many are still trying to chance their luck and aim for the high prices achieved over the Summer. It's essential to make your estate agent aware that you want to price to sell rather than test the market.
   

Choose your estate agent and solicitor carefully.
 Unfortunately, around a third of agreed property sales will fall through before completion. Many obstacles that cause a deal to fall through can be prevented with good communication and a responsive, well-mannered team. For this reason, you must hire the right estate agent and solicitor who will keep in close contact with your buyer and seller and efficiently manage the sale through to completion.
   

Be responsive
It's amazing how many sales are held up by buyers and sellers being slow to respond to correspondence from their solicitors. If you want a quick sale, you must react quickly and in detail to avoid unnecessary back and forth.
   

Have your finances lined up in advance
If you've got an onward purchase, you must have your finances well organised before you market your property. How much can you borrow? What level of the deposit will you have?
   

Be prepared
It helps to gather any paperwork relating to your property before you put it on the market. These may include:
     

Lease documents if the property is leasehold

     

Any guarantees or warranties regarding the property (e.g. double glazing, boiler etc.)

     

Information regarding any balance left on your current mortgage

     

Paperwork relating to any home improvements you've made, such as planning permission and building regulations
Selling a property on the open market is notoriously unpredictable, especially regarding timescales. If you're working to a particular timetable, you may wish to avoid alternative sale methods, such as a property auction or a property buying company. 

Ref: 3030.26652