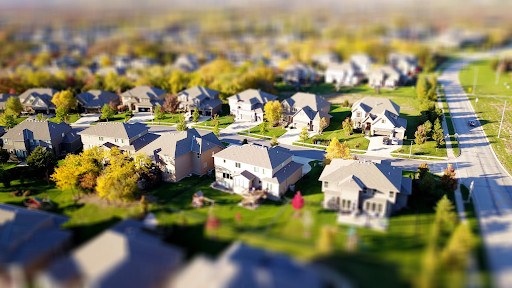 Purchasing a new home can be intimidating. It's a significant financial investment, and it can be challenging to know what to look for, especially if you are a first-time homebuyer.
Display homes are designed to appeal to most homeowners, solving common issues and aligning with the latest trends. These homes can be an excellent option for new buyers for several reasons. While there are pros and cons to purchasing a display home, the advantages outweigh the downsides.
Here are the pros and cons of buying a display home to help you determine whether this option is right for you.
Pro: Top of the Line Design
The primary benefit of purchasing a display home is that these houses are designed to showcase quality work. In other words, all of the fixtures and elements in the home are of the utmost quality to appeal to potential buyers for future builds in the neighbourhood. There is less risk of developers cutting corners because they want this house to set the stage for their sales targets.
These designer homes also tend to highlight top-of-the-line details and features in comparison to future builds. If a developer offers customization, they want to encourage potential buyers to pick the more costly options. Rather than showing the more affordable countertops, doors, etc., they'll use these upsell features in the display home so viewers can't picture an alternative. This marketing tactic is your benefit when you buy the display property.
Con: Limited Room for Personalization
One downside to consider when buying a display home is that the customization options are limited. As mentioned, the fixtures and counters are already chosen and installed, so you won't get to decide which style or colour you like best.
Of course, when you're buying a home rather than building new one, you face the same issue. You'll always have the option as a homeowner to make changes to cosmetic features you don't like. Fortunately, display homes are designed to be neutral, so they should appeal to almost everyone; it's unlikely that there will be any cosmetic features that elicit strong negative emotions. 
Pro: Quality Landscaping
Typically when you buy a new home, an older home, or handle the build yourself, the landscaping is subpar. Even homes in the development with a display home won't have the same level of landscaping as the original model. 
When it comes to the new display homes Perth has to offer, real estate experts will highlight the importance of having amazing curb appeal to draw in potential buyers. Developers put the extra time and money into creating an appealing yard to help potential buyers visualize how their new home could look. When you buy a display home, you walk onto a fully landscaped property without paying for it out of pocket. 
Con: Often in a Busy Location
Display homes are often in less-than-ideal places within a development, such as at the entrance of a subdivision or near a busy road. This isn't always the case, but something to consider when looking for display homes. If the immediate surroundings are important to you, you may have to shop around to find the right spot.
Pro: Investment Potential
Display properties often appeal to potential investors. Depending on your goals and location, purchasing a display property allows for a leaseback agreement. In areas where these agreements aren't available, you can purchase a display home as a rental property and capitalize on minimal maintenance and upgrades for some time.
Con: Not Quite New
Your display home will be newer than many previously-owned homes on the market, but it won't be completely new. If the display home was used for a few years, some of the cosmetic features could be outdated, or warranties on appliances could be expired.
However, these homes haven't been lived in, so there's likely no wear and tear or repairs to be made. Perhaps your appliances won't be under warranty, but they also haven't been used every day by previous occupants.
Consider buying a display home in the same way you would buy a second-hand car from someone who only drove it in the summer for a few years, and kept it tucked away in the garage otherwise. 
Pro: Comparatively Affordable
Finally, display homes tend to be more affordable than identical new builds in the same area. If you're interested in saving some money without sacrificing quality, purchasing a display home is well worth the investment.
As with anything, there are disadvantages to buying a display home. However, the convenience, savings, and quality far outweigh the cons, making this a valid option for new homebuyers looking for the perfect home.
Ref THSI-2486 / ZD22216