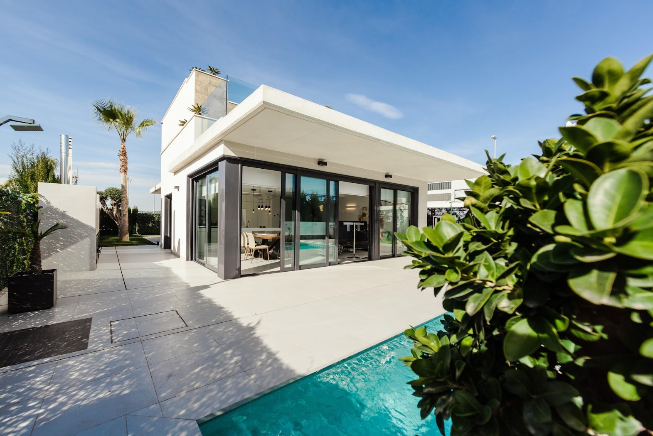 Las Vegas is called Sin City as it is the hub of everything that adults consider to be fun. It seems glamorous and pretentious. But should you consider living there? That does bear some thought. After all, living in a place is a very different prospect from vacationing there. Before deciding, you should know the pros and cons that come with a move to the city.
Pro – Quick and Easy Entertainment
Las Vegas is perhaps best known for its casinos and nightlife. When you live there, you'll get the best Vegas has to offer when it comes to entertainment. Whatever Las Vegas show might be tempting you, you'll be able to see it without worrying about how to get there or where to stay. This, of course, has to be tempered unless you have a very highly paid job. If you want to buy cheap Las Vegas show tickets beforehand, go to Best-Vegas.com. Have it and feel happy. Because you'll have a great deal of entertainment right in your backyard. You couldn't ask for a more convenient location if the entertainment is what you are looking for.
Con – Expect a Long Commute
Las Vegas is a big city. Beyond that, it's also the one that is constantly full of tourists. All of the big-name attractions are bound to attract traffic in the same way that flies are attracted to garbage. So, if you prefer to drive rather than take local transportation, you'll need to factor in at least an extra half an hour whenever you head anywhere. This includes those shows we were just talking about. This also means that you'll have to factor more money into your budget for the fuel you'll waste stuck in traffic.
Pro – Excellent Housing
There is a surplus of housing in the Las Vegas market right now. So, if you want to buy cheap, this is likely the best time. The most luxurious options are, of course, the gated communities that you find, so far that you won't be bothered by the traffic and noise at home. However, if that is outside your budget, you can still find many other houses, condos, and apartments available for much less than they would normally go for.
Pro – Fast Internet Options
For those who work from home, operate an online-based business, or use the internet for recreational activities like gaming or streaming video, having access to fast speeds can be a huge consideration.  Las Vegas is one of several major US metro areas that offers gigabit internet speeds in many parts of the city, as well as a variety of other fast internet options for its residents.
Con – Crime Can Be a Concern
The term "Sin City" is a double-edged sword. While Las Vegas isn't the mafia town that it used to be, crime can still be a problem, particularly in the rougher neighbourhoods. The tourist areas are usually well lit and patrolled by the police, but once you get off the beaten path, you might have to worry due to the neighbourhood you're in. As in numerous cities, the most common crimes are petty ones, though they are still reeling from Las Vegas mass shooting at the Mandalay Bay Hotel.
Pro – Plenty of Sunshine
In average, Las Vegas boasts approximately 300 days of sunshine a year. If you're tired of constant drizzle, downpours, tornadoes, or even hurricanes, this might be the place for you. There's a reason why Las Vegas is a popular retirement area: For those looking for a place to golf away their Golden Years, you can't find any other place better. And that doesn't mean that it's constantly hot. At night, you can expect the desert to become pleasantly cool. Whether you enjoy sunbathing or simply like the idea of a little less rain, the climate is perfect for you.
Con – Underemployment and Unemployment
Like many places in the United States, the Great Recession hit the people of Las Vegas hard. Because of that, and because the economy is still down, there is a great deal of underemployment and unemployment to be found there. That isn't all that different from most other cities of its size, but it's important to keep this situation in mind. A good suggestion would be not to move to Las Vegas until you were certain that you had a way to support yourself whether that is a job, a pension, or some other steady fund.
Pro – Low Taxes
This is a big one! In Las Vegas, there are no state, city, and county taxes! Even the sales taxes you'll see here are low. This is because a great deal of tax revenue comes from casinos themselves, so the residents of Las Vegas don't have to worry about paying them. Because of this, you'll get to keep more of your money while receiving the same benefits you would expect of any taxpayer.
Con – Bad If You Have Vices
This last con doesn't apply to everyone, but if it does apply to you, you should probably rethink moving to Las Vegas. A place called "Sin City" can be hard on someone who has vices. Recovering gambling addicts certainly shouldn't move there. Recovering alcoholics and drug addicts might find that easy access to alcohol and drugs might make it more likely that they will relapse.
Las Vegas is a city that has many wonderful attractions. There are numerous reasons to live here, but you need to take the bad into account as well. Think it over. If it seems perfect for you, then start looking for a real estate agent and buy new sunglasses!