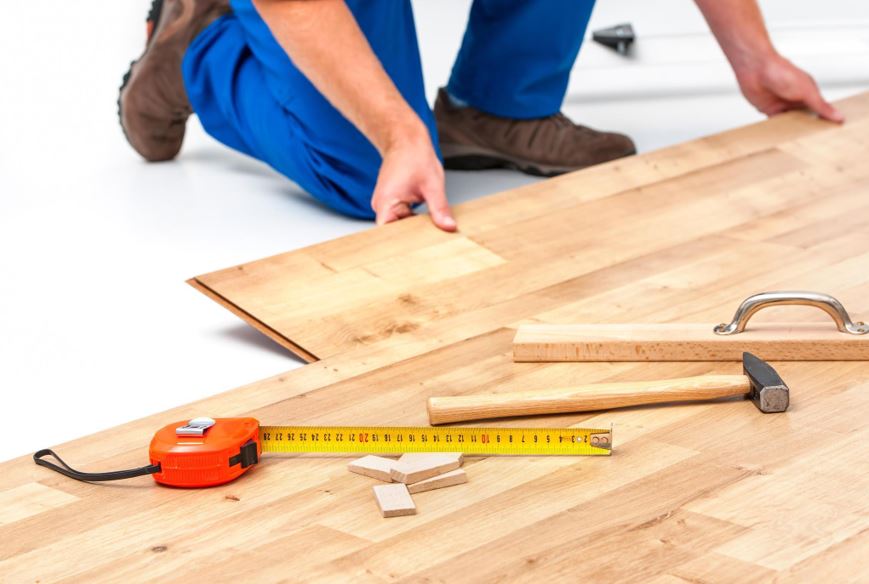 Everyone wishes that their house must have a sense of comfort, belonging, and homely feeling to make it a true space worth living in. However, that is easier said than done. Whether you are planning to move into an entirely new space or remodelling your old one, personal touch in your private space is a must.
This is why people often prefer to renovate the space according to their needs and wishes before moving in. from the first step to laminate flooring to deciding what goes best in the kitchen and bathroom, every step of the way is crucial.
Conduct a thorough research
Before diving straight into remodelling and renovation work, you must acquire the right amount of knowledge to carry out the process efficiently. Knowing insufficient information about something that you do not possess experience in will only lead you to indecisive actions.
Hence, it is advised to research foremost about all the things you wish to change in the final outcome, and what course you would be taking to do that. For instance, take advantage of all the online stores, second-hand furniture shops, thrift stores, and private suppliers to determine what furniture and other designs you wish to spend your money on. Browse through various layouts and pick your favourite ones to consider.
Plan an elaborate budget
It is no surprise that a home renovation does cost a lot and can often make you spend way more than you bargained for. However, the need for setting a definitive budget is also essential in order to set a few boundaries, to say the least. You need to decide on total expenditure.
However, this is not to say that you cannot be flexible with your budgetary limits. Set a lower and higher limit, and ensure that you stick to the same lines. Prioritize your renovating needs and goals and work accordingly, to finish the ones which are places at the top. It is also advised to cut back on certain wishes if you are working on a tight budget.
Skim through various contractors
One of the most crucial things to look for in a successful renovation project is a contractor who can provide you with all the best deals on several commodities and services. A contractor is a crucial part of your entire process of renovation.
Thus, it is essential not to be hasty when choosing a contractor and actually browses through a few options before finalizing one. One of the easiest ways to select a contractor is to see the budget they are asking for. If the budget is within your limits, take your time, and go for a referral. In case you don't have a referral, try to arrange meetings with the past clients of a few contractors and decide on the work ethic.
Research materials and sources
When budgeting for a home renovation, it's crucial that you have some idea about how much everything costs. This can only be acquired when conducting thorough research on what materials you want to use while remodelling.
Try to set a budget for every material you shortlist, and also the amount you will need it in. for instance, go to local stores to get an overall idea of the various designs of marbles, granite, and other stone surfaces to be used in the renovation of your house floor. For a matter of convenience, you can easily research countertops and appliances online and get an idea of what you want.
Install impressive doors
A common aspect of renovation that many people overlook is that the doors you employ in your house serve as the first impression of the overall remodelling. They need not only be extremely secure but must also compliment the tone and shade of the room they're fitted in.
If you opt not to change the already existing door in your house, you want to reconsider painting it. Your doors could also affect the lighting of your room, and you could benefit from this great technique. You can choose to optimize light through a glass door if the interior of the room is dark, or an opaque door if the room is bright from inside.
Don't forget to laminate flooring
There is no doubt that flooring is one of the most significant aspects of home renovation and serves a fruitful purpose for years to come. In such a case, you must wish to provide maximum furnishing to your floor to make it last for years to come.
Hence, laminating floors comes as a clear winner for many homeowners to combat this hurdle. Not only is it extremely low maintenance but it also provides you fifteen to twenty years of endurance before it would be damaged even a little.
The hardwood used would definitely not stain, and the tile resilience would provide it with a natural resistance to heat and chemical. Moreover, it can be easily cleaned with the use of a vacuum or swept. In addition to this, a laminated floor is comparatively cheaper than natural hardwood. The laminated floor would help you cut down on labour costs, and also reduces the time spent on floor renovation.
Utilize the storage space to maximum
One of the main purposes of storage is to add some extra storage space to the already existing space. To achieve this, you can use the technology of DIY kitchens, built-in closets, and extra space under the stairs. You may also use the attic to your advantage and increase space if you wish to.
DIY kitchens are generally effortless to manage and can be made easily by reusing the old materials at your house. You may also take the assistance of a thrift store for such a purpose.
Provide detailing on paints 
Paints carry the influence to determine the entire look of your interiors and house. If they are old and chipped, even a renovated house may seem an old one. Moreover, they affect the lighting and colour scheme of your home.
It is advised to stick to a black and white palette if you are on a tight budget. They are extremely affordable, and also provide a sophisticated look to your house.
 Ref number: THSI-2032