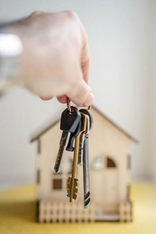 Buying a new home always involves a compromise of some type, but there are certain areas where it's much better to stand firm and expect the best features, quality, or other factors. Telling the difference between when to compromise and when you need to say no, though, can be rather tricky.
If you want to buy a new place in 2023, here are some factors to keep in mind that might help you get this balance right.
Stay Firm On These Things:
There are many areas where it's wise to stay firm and not be too flexible. For example, location is one of the most vital aspects of buying a property regarding your personal needs and how well a place will hold its value over time.
When looking for new homes to buy, stay rigid about where you want to live, such as somewhere that's close by to your workplace or children's school(s), easily accessible by public transport, near to shops and other amenities, etc. Plus, try to avoid buying in unsafe neighbourhoods and streets that are likely to be noisy, such as those on main roads.
Budget is crucial, too. Set a budget, you feel comfortable outlaying on a home you know will get approved by a lender, as needed, and stick to this when you go property shopping. You don't want to get into financial hot water because you got too excited at an auction or fell so in love with a place you spent well beyond your means to secure it.
When creating the total dollar figure you're allocating to your home purchase, don't forget to include some money for settlement costs, any remodelling work you need on the property, and things like building and contents insurance. Also, if the house you're keen on only has a small amount of land but you want a big backyard and room for pets and kids to play or to put in a pool or a separate granny flat, etc., it's wise not to compromise on this space. The same goes for lack of natural light unless you can see how to put in more windows, doors, or skylights quickly.
There are numerous other issues to evaluate thoroughly when deciding to buy a home or not, which may make a property too costly in the long run to opt for. This list includes structural changes you need to cause, extensive termite damage, and general plumbing or electrical issues. Getting a building and pest inspection done on any properties you're seriously considering is beneficial. While this can cost hundreds of dollars, potentially, this price is much less than buying a place that costs you a whole lot more in repair and renovation work down the track.
Consider Compromising on the Following:
There are plenty of things you should consider compromising on, though. For example, being flexible about paint colours is worthwhile since you can change this over time, both inside and outside a home. It won't affect your ability to live in a place until you're ready to do some decorating, and you can even add value to the property by freshening it up with a coat of paint.
Also, don't stress too much if there aren't heating or cooling options in the home unless you're worried about such appliances' affordability. You can purchase and install fans and heaters for a reasonably low price these days. Look online, and you'll see you can likely buy a small ceiling fan for less than a couple of hundred dollars, and the same goes for plug-in heaters. You may also want to invest in reverse-cycle air conditioning in the long run and perhaps get a fireplace or gas heating installed. Again, though, these things add value to a property so that you can see this as a worthwhile investment.
It's also wise to see flooring as easily changeable and not a make-or-break property component. You can replace flooring in rooms bit by bit as you go over time and your budget allows, or even get new flooring laid in the entire home before you move in. There are options to suit all budgets, and you can save money by removing and disposing of old flooring yourself and replacing it with easy-to-lay click-together tiles or timber-look boards, carpet, linoleum, tiles, etc.
You may also feel comfortable compromising on factors such as a lack of landscaping or overgrown gardens, a current interior style you don't favour, no pool or patio area, or a small garage or only a carport. The same goes for a purpose-built home office or gym and updated kitchen and bathroom tiles, fittings, and fixtures.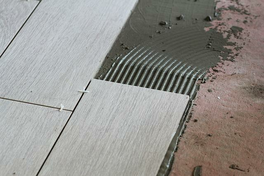 It's rare to find a house that ticks every box on your list, so try to keep an open mind as you search for a new home but remember to stay firm on the prime things of importance to you and the value of a property.
ref: 3197.27732