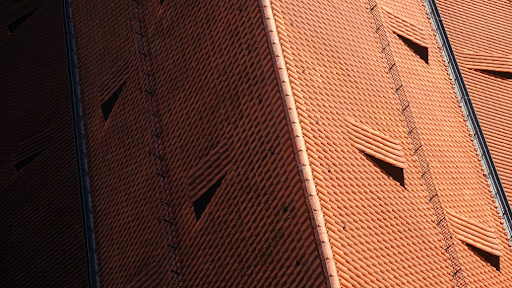 "Upgrading your roof" might seem like a monumental task, but the process is quite simple. However, before you dive headfirst into the project of upgrading your roof, there are a few things you should make yourself aware of. This will ensure that your project will go smoothly, and more importantly, ensure that your house is safe after you have upgraded your roof—some of the things to consider when upgrading the roof on your home.
Speak to a professional roof contractor
Are you planning to do any major renovations or upgrades on your home? Then it's a good idea to first speak with a professional roofing contractor to help you make sense of the project. They can help you determine what changes must be made and how best to accomplish them. Also, upgrades such as solar roofing panels or heating cables require permits and inspections before installation is complete. Before you begin work, it's essential to keep this in mind so nothing gets overlooked. The contractors will be able to take care of all the necessary paperwork, ensuring your roof is up to code and everything falls into place.
Do some research before hiring a contractor. Ask around and get several estimates, so you'll know who to call if you need roofing work done in the future. You may find that some contractors can offer their services at lower prices than others while still offering high-quality service. If you want to be proactive, you can also do some research on your own to learn about different types of roofing materials and the pros and cons of each.
Research Materials
One of the most important considerations before upgrading your roof is research. To make an intelligent choice, you must learn about the different kinds of roof shingles and materials available in the industry. The journey towards the correct type of roof starts with identifying your requirements for upgrades, conducting preliminary skylight inspections and determining how much weight your roof can hold.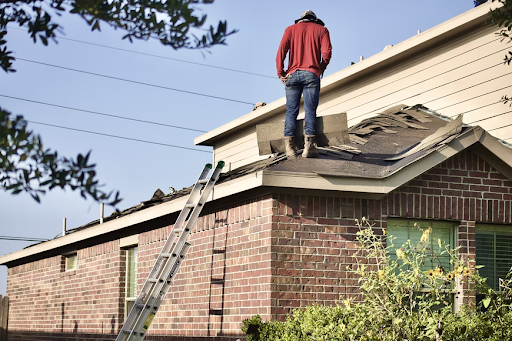 You must research different types of roofing materials available in the industry if you are looking for something with excellent durability and strength to withstand heavy rain, winds and other unfavourable weather conditions.
The kind of material you choose will directly impact your budget, so it is essential to conduct your research well before making any decisions. If you are doing the upgrade on your own, you must consider factors such as the safety of materials and the cost of installation.
Before spending a few hundred dollars on getting your roof repaired, homeowners should conduct some research to make sure they pick the right product for their needs while at the same time getting value for money.
Compare the Costs and Savings
It is essential to compare the costs and savings before upgrading your roof, so you have a clear idea of how much a new roof costs. A new roof can be prohibitive, but there are ways to save on the price. Having professionals come out and look at your roof to give you an estimate and tell you what has to be done will increase or decrease the cost. You could also ask your friends and family members what company they use so you can get yourself a better deal.
If, after the estimate, you would like to plan for an upgrade but aren't sure if you want to go through with it, try putting some money away in an emergency fund. By keeping some of the old roofing materials on the roof that aren't damaged, you will have a free resource if and when you need it. If done correctly, an upgrade to your roof could save you money by increasing the value of your home.
Ensure Compliance With Codes
Before making any changes to your roof, we highly recommend you make yourself aware of local building codes and requirements. If a change is visible from the street or a neighbour's property, it may require a permit. Some roofs can offer an excellent view of surrounding landscapes, while some are better hidden from sight. Your choice might depend on how much you value your privacy. If you plan to share the view from your roof with others, be sure to check local laws and ordinances before laying down planks or tiles.
Consider the Climate
One of the first things to consider before upgrading your roof is the climate. Climate is a factor that will significantly influence how long a new roof lasts, what type of materials you should consider, and so on. For example, if you live in an area where it snows regularly during winter, you should purchase a roofing material designed for snow and ice, such as metal or tile. On the other hand, if you live in a warm climate where it doesn't typically snow or rain much, then asphalt shingles would be your best option.
If you plan on staying in the same home for several years (the average is around 18), then most people recommend that you pay for the entire roof. However, suppose you only plan on staying in your home for just a few years. In that case, it is usually recommended that you consider getting an insurance-funded roofing project (often through hail or wind damage).
To get the most value out of an upgrade, homeowners should consider all factors before spending hundreds or thousands of dollars on such a project. Researching materials and skylight inspections are just two things one must do before getting their rooftop upgraded. If you live in an area where it frequently snows, you should look into a roofing material designed to withstand the snow and ice, such as metal or tile. The climate will significantly influence how long a new roof will last, what materials best suit your needs, and more.
Ref : THSI-2594 / ZD. 23378