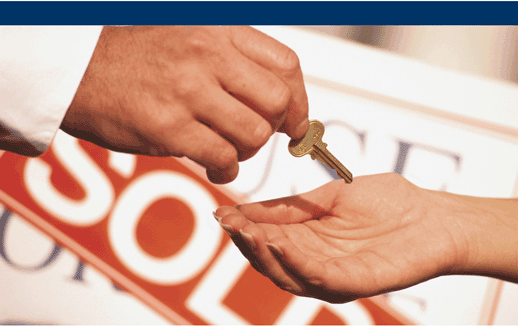 Image From: http://www.financialblogger.co.uk
Once you've decided to buy your own house; you'll be joining the 64.5% of Americans who have already taken this first step onto the property ladder. Buying a home is probably the largest financial investment that you'll ever make, and it's important to take several key factors into account when making this decision. 
First steps in property ownership
First of all you will have to draw up a budget. This is before you even set foot in the realtors office. Be realistic, work out the money coming into the house and the money that flows out on a monthly basis. Its better to be cautious, the failure of the sub-prime market left millions of Americans in debt, and if you are unrealistic about your finances, and cant maintain your mortgage repayments, you might lose your precious home – 1.5 million American homes were repossessed in 2012. Once you have assessed what you can afford, try and workout where you want to live. For example, if you want to move to New Jersey, then you could look at the local market and see if there are any Brigantine homes for sale.
Mortgages do vary
There is a confusing array of mortgages to choose from. Most loan providers will ask you to deposit 20% of your income, but this can vary depending on the type of mortgage that you choose. This is an area where the best course of action is to seek the advice of an independent advisor or mortgage broker, who will be able to tailor your needs and finances to a specific type of mortgage.
Look at the area as well as the house
If you have a family and you're moving to a new area you'll need to check out the transport links as well as the local schools. The NationalAssociation of Realtors suggests that you also examine the local crime statistics, read the local newspapers and also use Street View to local at the neighbourhood as a whole. Its also a good idea to look at your proposed neighbourhood at different times of the day. Some streets are great in the daytime, but at night they can turn into party central.
Check out the bills
Utility bills and taxes can vary from state to state, so you should talk to the vendor about these essential costs. Remember if interest rates rise, so will your mortgage repayments, and if your local taxes are going to be high you need to take these figures into account.
Home inspections are vital
You don't want to buy a house that on the surface looks immaculate, but is actually hiding some potentially expensive horrors. CNN suggests that you get an engineers report, and choose a local professional to carry out this job. An inspection survey is part and parcel of obtaining a home loan but if you want to be really sure of the value of the house and it's structural stability, its a good idea to commission an additional survey. House buying is an expensive and stressful business, but the rewards are worth it.